Editor's Note: This is part of a series ranking the various position groups in the NFC South ahead of the 2020 season.
OTHER NFC SOUTH RANKINGS: QBs
The NFC South is the ultimate No. 1-receiver division in the NFL.
Julio Jones, Michael Thomas and Mike Evans can all make legitimate claims as the top wideout in the league, and each is a physical specimen who creates matchup problems for any defense. The NFC South's quarterbacks were highlighted in the first part of this series, but now it's time to evaluate the guys they are throwing to.
What truly separates this division from others around the NFL is the depth of each group. Each NFC South team can boast at least two legitimate weapons on the outside, and they all have the capability to spread it out and burn defenses with their third or fourth options.
The NFL has become more oriented around throwing the football than ever before, and that should make this division one of the most exciting to watch in 2020. With future Hall of Famers at quarterback and legitimate All-Pros at receiver, the NFC South will have plenty of fireworks through the air next season.
As we continue our NFC South position group rankings, let's have a refresher on which factors we're looking at. The rankings will be based on five categories, and each team will be rated on a 1-4 scale. The categories are as follows:
Best player: The No. 1 option does mean something.
Drop-off factor: The drop in ability from the No. 1 option to No. 2.
Returning production: Are the top producers from 2019 back with the team in 2020?
Consistency: How long has the group been together?
Depth: How deep is the unit, top to bottom.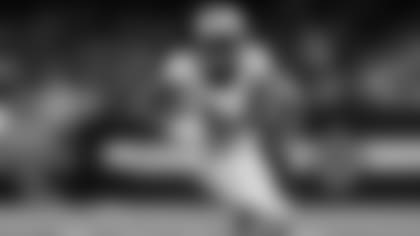 T-3: New Orleans Saints
Top player: Michael Thomas
Best player: 2
Drop-off factor: 3
Returning production: 3
Consistency: 4
Depth: 4
The New Orleans Saints are an interesting team to look at from a wide-receiver perspective. Michael Thomas was the league's leading receiver last season, but he also received a massive amount of volume in the Saints' offense. Thomas was targeted nearly 30 times more than Julio Jones – the next-most targeted receiver in the league – and caught 45 more passes than any other receiver. His 11.58 yards per reception ranked 69th in the NFL in 2019, behind players like Curtis Samuel and Cody Latimer, further emphasizing the role that volume played in his league-best stats. Still, Thomas is a very effective part of New Orleans' offense and was the only receiver with more than 45 targets to catch over 80 percent of the balls thrown his way.
The Saints added Emmanuel Sanders this offseason to replace Ted Ginn Jr. as the deep threat in this offense, but they have precious little depth outside of those two receivers. New Orleans uses all of its offensive weapons like tight end Jared Cook and running back Alvin Kamara in the passing game, so the lack of household names at receiver isn't a huge issue. Besides, Drew Brees has made a habit of getting production out of players like Tre'Quan Smith and Austin Carr.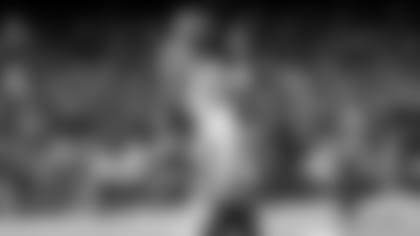 T-3: Carolina Panthers
Top player: DJ Moore
Best player: 4
Drop-off factor: 4
Returning production: 4
Consistency: 3
Depth: 1
The Carolina Panthers are tied with the Saints, but the two receiving corps are vastly different. While the Saints have the league's most productive receiver, Sanders, and very little else, the Panthers are much more balanced. DJ Moore has developed into a reliable and explosive No. 1 option for Carolina in his first two seasons. His 1,175 yards were eight-most in the league last season, and he should benefit from more consistent play at quarterback.
Carolina gets a bump from the players they have behind Moore. Curtis Samuel has carved out a bigger role in this offense with each successive year and is becoming a nice gadget player for the Panthers. Carolina also signed Robby Anderson in free agency, giving them arguably the best top three receivers of any team in this division. The contribution of Christian McCaffrey, who had over 1,000 receiving yards last season, is worth noting, even if he doesn't factor into these rankings.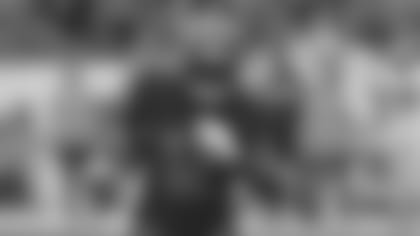 T-1: Tampa Bay Buccaneers
Top player: Mike Evans
Best player: 3
Drop-off factor: 1
Returning production: 1
Consistency: 1
Depth: 3
It was incredibly difficult to rate Mike Evans as the third-best receiver in this division, because he's easily a top-10 receiver in the NFL. Julio Jones has just had more consistent production and remains a physical freak, while Michael Thomas was the leading receiver in the league last season. Evans is a true No. 1 and would be coveted by any team, however. His numbers dipped a bit in 2019; he gained 1,157 yards in 13 games compared to 1,524 yards in 16 games the year prior. But the emergence of Chris Godwin undoubtedly had something to do with that.
The Buccaneers have the best one-two punch of any team in this division at receiver, and that's due to Godwin. In his first season in Bruce Arians' offense, Godwin led the team with 1,333 yards and nine touchdown catches. Breshad Perriman developed into the team's top third option last season, but he is no longer with the team and the Buccaneers aren't very deep behind their top two options. Players like Scott Miller and Justin Watson are the best depth pieces based on last year's stats. Regardless, Tampa Bay has one of the best duos at wide receiver in the NFL, and the Buccaneers will continue to rely heavily on Evans and Godwin.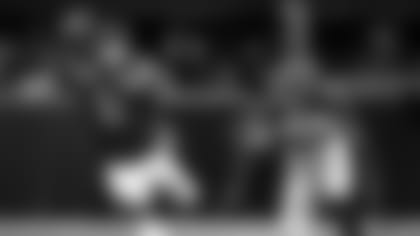 T-1: Atlanta Falcons
Top player: Julio Jones
Best player: 1
Drop-off factor: 2
Returning production: 2
Consistency: 2
Depth: 2
That Atlanta Falcons are tied with the Buccaneers at the top of these rankings, and the two teams share some similarities. Julio Jones and Calvin Ridley are, themselves, a very formidable duo at the top of the depth chart. Jones is one of the best receivers to ever play the game and came just 6 yards shy of extending his NFL record of consecutive 1,400-yard seasons. Ridley missed the final three games of the year due to injury but was on pace to top 1,000 receiving yards for the first time in his career and still managed to lead the Falcons with seven touchdown catches.
Atlanta traded slot receiver Mohamed Sanu midway through the 2019 season, but that opened the door for Russell Gage to showcase what he could do in his second season. Gage played very well during the second half of the season, making some tough catches and growing into a role on the offense. He finished the year with 446 receiving yards and figures to be the frontrunner for the team's third receiver position. He will likely compete with former first-round pick Laquon Treadwell, who the Falcons added in free agency to bolster their overall depth. Christian Blake and Olamide Zaccheaus also round out the Falcons' depth at wide receiver after making a few notable plays in 2019.