Editor's Note: This is part of a series ranking the various position groups in the NFC South ahead of the 2020 season.
The NFC South was home to some of the NFL's best quarterbacks and that was before Tom Brady joined the division.
Now, headlined by the trio of Matt Ryan, Drew Brees and Brady, the NFC South might have the most talented crop of starting quarterbacks in the entire league. By season's end, Teddy Bridgewater, a potential franchise quarterback in his own right, might be nearing the level of those other three.
Ryan and Brees have long been the top two passers in the division, and they've had some pretty memorable matchups over the past decade. Now, the quarterback many believe is the best to ever play the game joins the division, and Brady will have two games against Ryan and Brees, apiece in 2020. Bridgewater went 5-0 in his starts for the Saints in 2019, and he will now get the opportunity to be a full-time starter in Carolina.
While the starting quarterback is arguably the most important position in all of sports, the strength of the entire quarterback room is important as well. Backup quarterbacks can be crucial in aiding preparation throughout the week, and can be thrust into a starting role on any given snap.
So, as we kick off our NFC South position group rankings, we'll start with the quarterback groups within the division. The rankings will be based on five categories, and each team will be rated on a 1-4 scale. The categories are as follows:
Best player: The No. 1 option does mean something.
Drop-off factor: The drop in production from the No. 1 option to No. 2, etc.
Returning production: Are the top producers from 2019 back with the team in 2020?
Consistency: How long has the group been together?
Depth: How deep is the unit, top to bottom.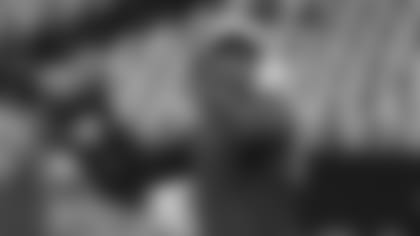 4. Carolina Panthers
Top player: Teddy Bridgewater
Best player: 4
Drop-off factor: 4
Returning production: 3
Consistency: 4
Depth: 4
The Carolina Panthers organization is heading in a new direction with a new owner, a new head coach and, most important for the purposes of this piece, a new quarterback. Teddy Bridgewater was once viewed as the future of the Minnesota Vikings before a horrific knee injury threatened to end his career. After fighting his way back onto the field, Bridgewater showed what he was capable of during his five-game spot start for the Saints last season, and he was a perfect 5-0 when given that opportunity. Now, Bridgewater will reunite with new Panthers offensive coordinator Joe Brady, who he worked with during the 2018 season in New Orleans.
Despite his play last season, Bridgewater is still somewhat of an unknown commodity as a starter, but he's got the tools to be a good player in an offense filled with YAC weapons. Behind Bridgewater, the Panthers have a pair of unproven players. Will Grier was a highlight-maker in college, but he was 0-2 in his two starts as a rookie and tossed four interceptions without a touchdown pass. Competing with Grier will be P.J. Walker, who played under Panthers head coach Matt Rhule at Temple and led the XFL in passing yards and touchdowns in the league's only season.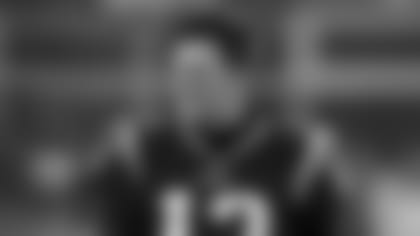 3. Tampa Bay Buccaneers
Top player: Tom Brady
Best player: 3
Drop-off factor: 3
Returning production: 4
Consistency: 3
Depth: 3
Let the backlash, commence. Yes, I've ranked Tom Brady as the third-best quarterback in the NFC South. That's not meant in any way as a belittlement of what he's accomplished in his career – which is more than any other quarterback in history – but rather an analysis of his play right now in 2020. I just think Brees and Ryan are playing better, although it's an extremely close trio. Brady will benefit from having the best group of weapons he's had around him in a long time, but it remains to be seen how he will fit into Bruce Arians' offense, which emphasizes downfield passing.
Even if Brady doesn't offer the downfield explosiveness that Jameis Winston did, his ability to protect the football should make the Buccaneers a much better team, overall. Backing up Brady will be veteran journeyman Blaine Gabbert, who joined the Buccaneers last season. Also in the mix will be Ryan Griffin, who enters his sixth season with Tampa Bay, and rookie Reid Sinnett. But make no mistake, this team is all in on Brady, and the Buccaneers will live and die with their future Hall of Fame quarterback.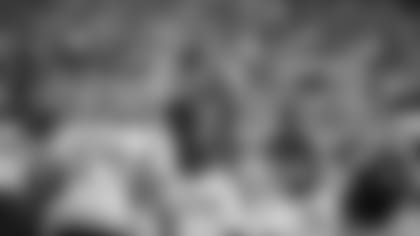 2. Atlanta Falcons
Top player: Matt Ryan
Best player: 2
Drop-off factor: 2
Returning production: 1
Consistency: 1
Depth: 2
Matt Ryan enters his second season working with Dirk Koetter, and he's historically played at a higher level in his second year with an offensive coordinator. Ryan threw for more yards than Brady, Brees or Bridgewater in 2019, and he led all NFL quarterbacks with 408 completions. Although 2016 is often pointed to as the high-water mark for Ryan's career, he's played near that level for much of his career and last season was no exception. Falcons fans know what Ryan is capable of, and if trends continue, 2020 should once again be a great year for No. 2.
The reason the Falcons push the Saints for the top spot on this list is largely because of Matt Schaub. Schaub is one of the few quarterbacks in this league who can speak on a similar level as Ryan, given his own NFL experience, and his presence is invaluable for preparation throughout the week. He also showed that he's still got what it takes to thrive on the field, throwing for 460 yards – the second-most in a single game in franchise history – with one touchdown and one interception in Week 8 against the Seahawks. Keeping Schaub in place with Kurt Benkert also in the mix and competing against Danny Etling, the Falcons' continuity is a plus.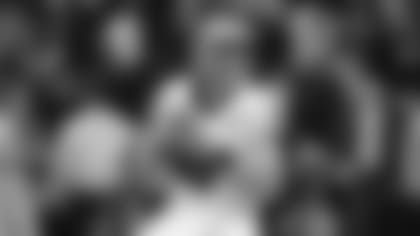 1. New Orleans Saints
Top player: Drew Brees
Best player: 1
Drop-off factor: 1
Returning production: 2
Consistency: 2
Depth: 1
Like Brady, Drew Brees is among the oldest quarterbacks in the NFL. Also like Brady, Brees is a future Hall of Famer who is still able to win plenty of games. Brees gets the nod as the top quarterback in the division based on the connection he shares with Sean Payton and the absolute control he has on this offense, which is tailored to maximize his talents and limit his deficiencies. He missed five games in 2019, but Brees was on pace to throw for nearly 4,400 yards and his touchdown-to-interception ratio is still among the very best in the league.
Given his age, the Saints have opted to invest in insurance policies for Brees in recent years. That continued this offseason when New Orleans signed former Buccaneers starter Jameis Winston. It's an interesting move, given how different Winston – a risk-taking gunslinger – and Brees are, but the Saints now have one of the top backup quarterbacks in the league. If he's needed, the Saints can win a stretch of games with Winston behind center. New Orleans also brings back Taysom Hill, who might be overrated as a quarterback at this point but is undoubtedly a unique weapon for this offense.