Editor's Note: This is part of a series ranking the various position groups in the NFC South ahead of the 2020 season.
With players like Christian McCaffrey and Alvin Kamara, the NFC South is home to some of the best pass-catching running backs in the league.
McCaffrey gained over 1,000 receiving yards last season despite rocky quarterback play in Carolina, while Kamara caught 81 passes in what should be considered a down year for the Saints' star running back. The Atlanta Falcons signed Todd Gurley to a one-year deal this offseason, and, despite questions about his health in Los Angeles, he has the upside to be the best running back in the division next season.
Perhaps more than any other position on offense, however, the depth of the running back group is what truly matters. Very few teams rely on a true bell cow these days, and the San Francisco 49ers showed last season how effective a healthy rotation in the backfield can be.
As we continue our NFC South position group rankings, let's have a refresher on which factors we're looking at. The rankings will be based on five categories, and each team will be rated on a 1-4 scale – 1 being the best and 4 being the worst. The categories are as follows:
Best player: How good is the No. 1 option?
Drop-off factor: The drop in ability from the No. 1 option to No. 2.
Returning production: Are the top producers from 2019 back with the team in 2020?
Consistency: How long has the group been together?
Depth: How deep is the unit, top to bottom?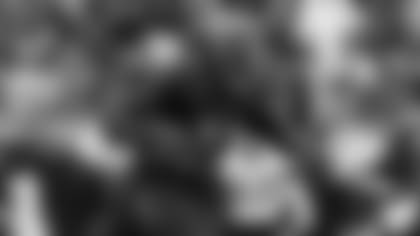 4. Tampa Bay Buccaneers
Top player: Ronald Jones
Best player: 4
Drop-off factor: 3
Returning production: 3
Consistency: 4
Depth: 3
Bruce Arians' offenses have always tended towards utilizing a pass-first approach, which tends to put a ceiling on that production of his ground games. In his second NFL season, Ronald Jones became the primary ballcarrier for Tampa Bay and put up decent numbers. Jones was used in multiple aspects of the offense, carrying the ball 172 times for 724 yards and catching 31 passes for 309 yards. He scored six total touchdowns for the Buccaneers in 2019, but it was a promising second season for Jones after a discouraging rookie year. The Buccaneers invested in their offensive line this offseason, which should benefit the run game, but they also parted ways with veteran Peyton Barber, who had been a key part of their backfield rotation.
Tampa Bay likely found Barber's replacement in the draft. The team used a third-round pick on former Vanderbilt star Ke'Shawn Vaughn, adding more youth to add at the running back position. After transferring to Vanderbilt before his junior season, Vaughn became a very productive player for the Commodores. In his two years at Vanderbilt, Vaughn gained 2,712 yards from scrimmage, averaged 6.8 yards per touch and scored 24 touchdowns. There's very little proven production on Tampa Bay's roster at running back. Dare Ogunbowale and T.J. Logan are the only returning backs who had a carry last season.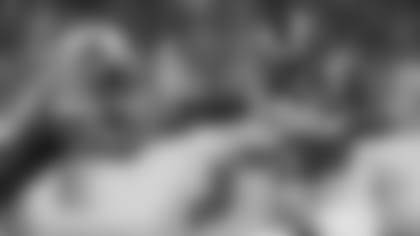 3. Atlanta Falcons
Top player: Todd Gurley
Best player: 3
Drop-off factor: 2
Returning production: 4
Consistency: 3
Depth: 1
Without the questions regarding the status of Gurley's knee, he could have surpassed Kamara on this list as the second-best running back in the division and possibly pushed McCaffrey for the top spot. At his best, Gurley is simply that – the best. His 2017 and 2018 seasons were among the most dominant we've seen from a running back in the last decade, and he's proven to be both a threat as a runner and receiver. That people have seemingly soured on Gurley so quickly is a little surprising, and it's entirely possible he's got a rebound season in him that the Falcons will benefit from. After all, his 2019 stat line – 254 touches, 1,064 total yards, 14 touchdowns – is actually better than the one he produced in 2016 – 321 touches, 1,212 total yards, six touchdowns – and he then went on to have MVP-like numbers the year after.
The Falcons opted to show faith in the depth they've built in their backfield this offseason by passing on adding a running back in the draft. Atlanta has the most depth of any team in the division as well, as it is the only team with four players who logged at least 20 carries last season. Ito Smith has proven to be a capable change-of-pace option when healthy, and Brian Hill has had flashes of being able to carve up defenses when given the chance to get going. As a rookie, Qadree Ollison earned the role of goal-line back down the stretch and ended the year with four touchdowns, the second-most among Falcons running backs. Atlanta will likely continue to utilize a committee approach out of the backfield, which should help Gurley stay fresh while giving the Falcons' younger backs a chance to shine.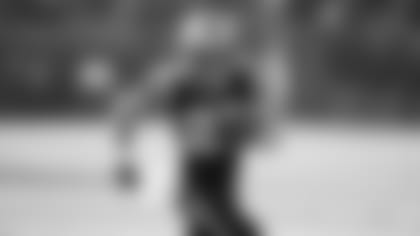 2. Carolina Panthers
Top player: Christian McCaffrey
Best player: 1
Drop-off factor: 4
Returning production: 2
Consistency: 1
Depth: 4
Although the Saints have the best backfield tandem, Christian McCaffrey is the best overall running back in the division. He can do it all, and do it at a high level. Putting aside the discussion around whether running backs deserve a lucrative second contract, it's easy to see why Carolina gave McCaffrey the biggest per-year contract in NFL history. McCaffrey was just one of 29 players in the league to top 1,000 receiving yards in 2019, and he was the only running back to do so. His receiving production came alongside tremendous effectiveness on the ground. McCaffrey carried the ball 287 yards for 1,387 yards – the third-most in the league – and 15 touchdowns. All told, McCaffrey's 2,392 yards from scrimmage were the most in the NFL and over 600(!) yards more than the second player on that list.
McCaffrey was named an All-Pro for his incredible durability and efficiency, and he'll likely have to repeat that performance in 2020 because the Panthers don't have much proven depth behind him. Reggie Bonnafon was the team's second-leading rusher in 2019, gaining 116 yards and a touchdown on 16 carries. It's possible the Panthers have a bigger role in mind for Jordan Scarlett in his second year, but that's just speculation. Regardless, McCaffrey has been the focal point of this offense during his entire career in Carolina and that's not going to change.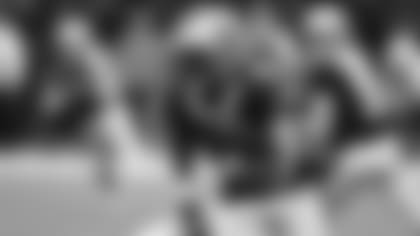 1. New Orleans Saints
Top player: Alvin Kamara
Best player: 2
Drop-off factor: 1
Returning production: 1
Consistency: 2
Depth: 2
New Orleans has the best one-two punch of any team in the NFC South. Alvin Kamara continues to be incredibly efficient without needing a high number of touches per season, and the Saints have done a great job of keeping him fresh thus far in his career. Kamara had 171 carries for 797 yards and 81 receptions for 533 yards in 2019, scoring a total of six touchdowns. With Mark Ingram no longer in the picture, Kamara split time with Latavius Murray. While operating as Kamara's primary backup, Murray had 180 touches out of the backfield, gaining 872 yards and six touchdowns.
The Saints added Ty Montgomery to their backfield this offseason, who is most known for his time with the Green Bay Packers. Montgomery is an interesting and diverse player, who offers the skillset of a wide receiver at the running back position. He hasn't been nearly as effective a weapon over the last two seasons, but if anybody can figure out a creative way to get him involved in the offense, it's Sean Payton.