Editor's Note: This is part of a series ranking the various position groups in the NFC South ahead of the 2020 season.
If quarterback is the most important position in football, then protecting him needs to be a major priority for any organization. Building an offensive line is one of the more unique endeavors teams with undertake, because the strength of the unit depends on depth and consistency more than any one player's individual talent.
That said, there are some incredibly talented offensive linemen in the NFC South. The Falcons invested heavily in their offensive line last offseason and are hoping players like Chris Lindstrom and Kaleb McGary continue to improve in their second seasons. Tampa Bay sought to solidify its offensive line in front of Tom Brady by drafting tackle Tristen Wirfs in the first round, while New Orleans used its first-round pick on center Cesar Ruiz, further bolstering a really good unit.
Continuing our NFC South position group rankings, let's have a refresher on which factors we're looking at. The rankings will be based on five categories, and each team will be rated on a 1-4 scale – 1 being the best and 4 being the worst. The categories are as follows:
Best player: How good is the No. 1 option?
Drop-off factor: The drop in ability from the No. 1 option to No. 2.
Returning production: Are the top producers from 2019 back with the team in 2020?
Consistency: How long has the group been together?
Depth: How deep is the unit, top to bottom?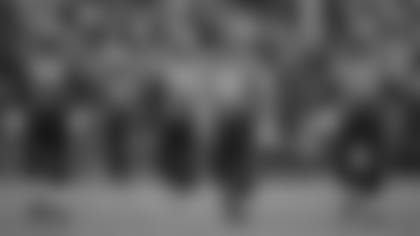 Top player: Russell Okung
Best player: 3
Drop-off factor: 4
Returning production: 4
Consistency: 4
Depth: 4
The Carolina Panthers traded Trai Turner for Russell Okung this offseason, looking to sure up their left tackle spot. Okung has played at a high level at many times throughout his career, but he's also had plenty of durability issues. Other notable starters for the Panthers include right tackle Taylor Moton, one of the few bright spots on the offensive line, and center Matt Paradis.
Carolina signed guards John Miller and Michael Schofield this offseason, and they might have the inside track to earn starting roles for the Panthers in 2020. Dennis Daley was forced to fill a variety of roles as a rookie last season, and he did so with mixed results. He'll be a player likely to compete for one of the guard spots this offseason and will provide depth is he doesn't earn a starting job. Second-year tackle Greg Little is also another key depth piece for a team that doesn't have much of it.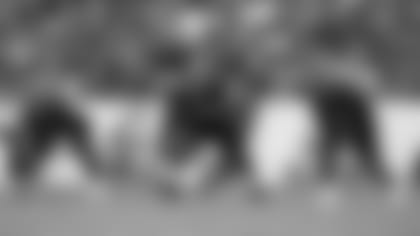 Top player: Ali Marpet
Best player: 4
Drop-off factor: 3
Returning production: 2
Consistency: 3
Depth: 2
Like the Falcons, the Buccaneers have an offensive line that could perform better in 2020 than it has in recent seasons. Tampa Bay allowed 47 sacks in 2019, tied for the 11th-most in the league, but that number will likely drop with Tom Brady behind center. The Buccaneers have three quality offensive linemen in left tackle Donavan Smith, left guard Ali Marpet and center Ryan Jensen. The addition of first-round pick Tristan Wirfs should solidify the right tackle position, but Tampa Bay also added tackle Joe Haeg in free agency and he will likely compete with the rookie this offseason.
Signing a player like Haeg and re-signing tackle Josh Wells, along with the addition of Wirfs in the draft, goes a long way towards building a team's depth on the offensive line. Both Haeg and Wells can be quality backup swing tackles and support a proven player like Smith and a promising rookie in Wirfs. Alex Cappa is entering his third NFL season and was a starter at right guard for the first time last season; he, like most first-time starters, had his ups and downs but played fairly well. With Earl Watford currently an unsigned free agent, Anthony Fabiano is the team's top interior reserve lineman, and the depth at tackle is better than the interior depth.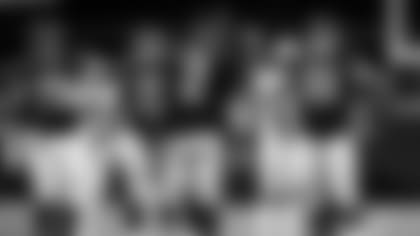 Top player: Alex Mack
Best player: 2
Drop-off factor: 2
Returning production: 3
Consistency: 2
Depth: 1
After an offseason spent focusing on the offensive line, the Falcons didn't get the level of performance they were hoping for from the unit in 2019. Part of that can be attributed to the foot injury first-round pick Chris Lindstrom sustained in the season opener and ultimately cost him 11 games in his rookie season. Injuries became a bit of a trend for Atlanta on the offensive line, forcing the team to rotate between players like Jamon Brown, James Carpenter, Wes Schweitzer and Ty Sambrailo. While the guard spots were in a state of flux, the Falcons did have reliability at tackle with Jake Matthews and Kaleb McGary bookending the line, and Alex Mack once again starting every game at center.
In 2020, the Falcons are counting on Lindstrom and McGary taking a step forward in their second seasons. McGary's rookie year provided plenty of learning moments, but he showed improvement as the season progressed. Atlanta drafted Matt Hennessy in the third round, and he is expected to compete for the left guard spot. This is a deep unit, given the number of players who saw snaps last season, but it's one that needs to improve in pass protection after allowing Matt Ryan to be sacked 48 times.
Top player: Ryan Ramczyk
Best player: 1
Drop-off factor: 1
Returning production: 1
Consistency: 1
Depth: 3
The Saints don't just have the best offensive line in the NFC South, they have arguably the best offensive line in the NFL. Right tackle Ryan Ramczyk was Pro Football Focus's highest-graded tackle in the league last season, and left tackle Terron Armstead was ranked ninth on that list. In his rookie season, center Erik McCoy played exceptionally well, finishing the year as PFF's fourth-best center. Left guard Andrus Peat has had a dip in production in recent seasons, but he's played at a high level before in his career, and the Saints showed faith in him with a new contract extension.
New Orleans cut ties with Pro Bowl guard Larry Warford this offseason, a move that was somewhat surprising, but the team drafted Cesar Ruiz in the first round of this year's draft and Sean Payton has previously said the didn't use that high of a pick on a backup. As of now it seems unclear whether Ruiz will play right guard or if McCoy will slide over to the guard spot and allow Ruiz to play center. The Saints have talent all over their roster, which means that the team is likely thin at some spots. The depth of their offensive line is certainly a problem area, but the starting talent of the unit is undeniable. There's a reason New Orleans allowed only 25 sacks last season.