Editor's Note: This is part of a series ranking the various position groups in the NFC South ahead of the 2020 season.
Perhaps no other position has evolved as much over the past decade as linebacker. What once was viewed as a tough, hard-nosed role that primarily involved flying downhill to stop the run has transitioned into one that demands a wide-ranging set of skills.
The position has become filled with sideline-to-sideline athletes who excel in covering opposing running backs and tight ends as well as hybrid pass rushers who can be used to confuse quarterbacks on any given snap. Deion Jones has become a model of the new prototype while roaming the middle of the field for the Falcons, while Shaq Barrett was the NFL's sack leader in his first season with the Buccaneers.
Home to some of the best quarterbacks in the league, the NFC South also has a collection of some seriously talented linebackers to combat those signal-callers.
Continuing our NFC South position group rankings, let's have a refresher on which factors we're looking at. The rankings will be based on five categories, and each team will be rated on a 1-4 scale – 1 being the best and 4 being the worst. The categories are as follows:
Best player: How good is the No. 1 option?
Drop-off factor: The drop in ability from the No. 1 option to No. 2.
Returning production: Are the top producers from 2019 back with the team in 2020?
Consistency: How long has the group been together?
Depth: How deep is the unit, top to bottom?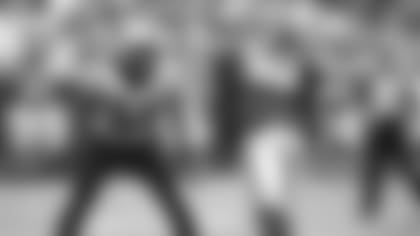 Top player: Shaq Thompson
Best player: 4
Drop-off factor: 2
Returning production: 4
Consistency: 4
Depth: 4
Luke Kuechly, the heart of the Carolina Panthers and one of the best defensive players in the NFL, announced his retirement from football earlier this offseason. That decision – one that Kuechly was well within his rights to make – has left the Panthers in a weird spot at linebacker. Shaq Thompson has great versatility as a defender and has improved with each successive season since joining the league in 2015, culminating in a 2019 season in which he recorded 109 tackles, 11 tackles for a loss and three sacks. But, to draw attention to a last-name-based analogy, Thompson has always operated as the Klay Thompson to Kuechly's Steph Curry, and it remains to be seen how he will fare upon taking on the lead role.
To help lessen the loss of Kuechly, the Panthers signed veteran linebacker Tahir Whitehead. The 30-year-old has been an extremely productive run defender since becoming a full-time starter in 2014. Whitehead has registered four consecutive seasons with at least 100 tackles while playing for both the Detroit Lions and Oakland Raiders, but he doesn't offer nearly the type of coverage ability that Kuechly did. On base downs, the Panthers will likely turn to Jermaine Carter as the third linebacker if they do indeed return to a 4-3 scheme. And behind Carter, who had 31 tackles in 2019, the Panthers have very little proven depth.
Top player: Deion Jones
Best player: 2
Drop-off factor: 3
Returning production: 3
Consistency: 3
Depth: 2
The departure of De'Vondre Campbell hurt the Falcons in a couple of categories, but the upside of Foye Oluokun as a starter is very enticing. As a rookie, Oluokun was thrust into a starting role for seven games while Deion Jones was out with a foot injury. The sixth-round pick performed sublimely in spot duty, finishing his first season with 91 tackles – second most on the team. All indications from the coaching staff point to Oluokun being given the first crack at replacing Campbell, and his performance will have a huge impact on the perception of the Falcons' linebacker corps.
Jones, on the other hand, has already cemented his reputation as a top linebacker in the NFL. It was incredibly difficult to determine which team in this division had the best linebacker, and Jones' coverage ability against players like Christian McCaffrey and Alvin Kamara made his case particularly strong. He's a tremendous matchup weapon for modern offenses. Atlanta made a few offseason additions at linebacker. Most notable among them were the addition of fourth-round draft pick Mykal Walker, who is the type of toolsy prospect Campbell once was, and hybrid linebacker/safety Deone Bucannon, who adds both depth and versatility to the group. LaRoy Reynolds is also back on the roster, and he will have a major presence in the locker room.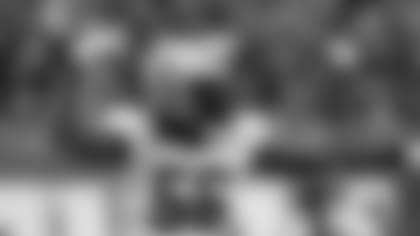 Top player: Demario Davis
Best player: 3
Drop-off factor: 4
Returning production: 2
Consistency: 2
Depth: 1
Demario Davis's performance in 2019 was nothing short of spectacular, and he was entirely deserving of his All-Pro selection. The reason Davis is rated the third-best linebacker in the division is because his performance last season was somewhat of an outlier, especially in coverage. Davis had 12 pass defenses in 2019 after never having more than five in a single season in his eight-year career. If he can put together an encore of last season, however, Davis will gain even more recognition as a top-tier NFL linebacker. He handled everything at a very high level for the Saints, making plays as a pass rusher, run defender and while matched up against opponents in coverage.
A.J. Klein was once again reliable next to Davis, but he is now in Buffalo and New Orleans' other options are coming off of injuries. The starters alongside Davis in base packages will likely come down to Kiko Alonso, Alex Anzalone and rookie Zack Baun, one of the best pass-rush linebackers in this year's draft class. Alonso tore his ACL during the Saints' playoff loss to the Minnesota Vikings – the third time he's sustained such an injury – and it's unclear when he'll return to the field and how well he'll perform when he does. Anzalone has dealt with injuries throughout his three NFL seasons, and he was placed on injured reserve after just two games in 2019. Second-year linebacker Kaden Elliss is a player to keep an eye on, but he also missed nearly all of last season with a torn ACL he sustained in Week 3.
Top player: Lavonte David
Best player: 1
Drop-off factor: 1
Returning production: 1
Consistency: 1
Depth: 3
By the nature of their 3-4 front, the Buccaneers have the most diverse group of linebackers. Inside linebacker Lavonte David has been a legitimate star throughout his NFL career, although he is often overlooked as one due to Tampa Bay's lack of team success. David has been the third-highest-graded linebacker by Pro Football Focus in two of the past three seasons, including 2019 when he recorded 123 tackles, 10 tackles for a loss and seven pass defenses. David excels in every aspect of playing linebacker, and he's done so consistently. The Buccaneers selected arguably the best linebacker in last year's draft, Devin White, to pair with David and they had an immediate payoff. White had 91 tackles, three pass defenses, three forced fumbles, four fumble recoveries and two defensive touchdowns as a rookie, helping the Buccaneers emerge as one of the league's top defenses by year's end.
On the outside, Tampa Bay brings back the NFL's sack leader. Shaquil Barrett signed a one-year prove-it deal with the Buccaneers last offseason, and he proved it in every way imaginable. A consistent force coming off the edge in Todd Bowles' aggressive scheme, Barrett registered 19.5 sacks – 5.5 more than his career total in his first five seasons. The team used its franchise tag on Barrett this offseason and forked up more money to secure fellow outside linebacker Jason Pierre-Paul to a two-year deal. Pierre-Paul broke his neck in a car accident last May, but he managed to return to the field in time to play in 10 games and make eight starts. Pierre-Paul finished the year with 8.5 sacks, matching his total from the 2017 season when he started all 16 games. Tampa Bay doesn't have much depth behind its proven stars, relying on players like Jack Cichy and Kevin Minter, but they have arguably the best group of starting 3-4 linebackers in the league.