FLOWERY BRANCH, Ga. – Sometimes there's one comment, one quote, that makes itself at home inside your head. You hear it. You ponder it. You go back to it. And then you keep going back to it… repeatedly.
When Arthur Smith said on Wednesday that he tells the team all the time that not a single one of them is a victim, it burrowed into my mind for a solid 24 hours. Even as I left Flowery Branch on Wednesday and came back on Thursday, it lingered.
I think it did so because it was something that, in a full year covering the Falcons (and in the years prior to joining the beat and simply keeping up with the Falcons as an Atlanta resident), I don't think that was a comment I ever truly remember hearing.
The full context of Smith's quote was that he was asked whether or not he spoke to anyone after the opening loss to the Eagles last Sunday. Smith said, sure, there are people who he talks to and yes, people reached out, but he quickly added an echoing caveat to that statement.
"I don't need consultation, like, 'Oh, console me.' Get the hell out of here," Smith said. "These are big boys, it's professional football, and I have a job to do and that's what I signed up for, and the players, same thing. That's how we look at it: No soft souls here."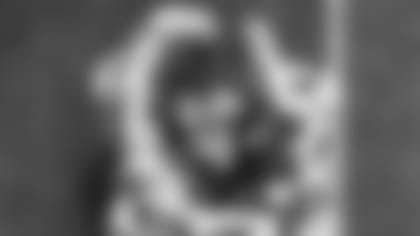 Smith went on to say that he gets bothered by people who step into these roles of leadership within organizations and "act like they are some kind of victim."
"You're well compensated," Smith said. "Players and coaches, we have a job to do… That's the challenge. That's what you want. If you think otherwise, to me, you have the wrong mindset."
There have been times where the Falcons have seemed to fall victim to a narrative, a circumstance, a moment. They're a victim of old ghosts and old haunts. A victim to what was. A victim to how a narrative can slip into an identity if left unchecked.
Consider this statement Smith's way of checking the victimization at the door.
Truth be told, this comment may not mean much in 2021. Some may look at it as a throw away that falls into the dust of old transcripts. If the team performs poorly in the coming weeks, or ends the season far from a .500 record, it may even be drudged up as a way for some to say, "Oh, but you just thought the Falcons could be different…"
However, I am going to hold onto this quote. Maybe it gets me nowhere, but I am going to keep it locked away in its little home inside my head nonetheless… even if it stays there for years. Because one day, if the Falcons do turn this thing around, it will be my marker for why they did.
So, perhaps it doesn't happen this year. Maybe there is still too much to do, too much to fix. But maybe 2021 isn't even the goal here. Sure, we've written and noted that there are those who believe the Falcons could be competitive now. But I tend to think Smith's comment means more to the 2024 or 2025 Falcons than it does this current 2021 roster. I won't use the term "rebuild," but I will say that what the Falcons are trying to do is a long-haul process.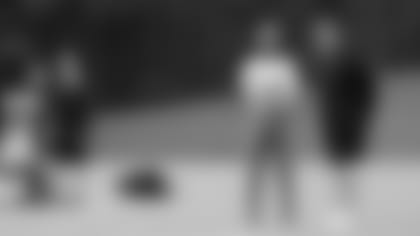 They have salary cap and depth issues to fix. Players with big-time contracts will have to be re-evaluated sooner rather than later, and many of the players you see on this 53-man roster today won't be here at all in 2022. It's the harsh reality of the situation the Falcons have before them. Why do you think so many starters are veterans on one-year deals? They'll help get the Falcons through 2021, but more likely than not, they'll be on their way to retirement or a new team when this season is over.
So, no. I don't think this comment from Smith is for the current roster nearly as much as it's for the fandom and the future. But before it gets to you, it must go through them.
"He put up a quote," Foye Oluokun said. "I forgot exactly what the quote said and I'm not going to misquote it, but it's basically you are what you make yourself to be."
Looking back over the course of the last few years, did the Falcons make themselves the victim of their own story? With the way the last few seasons have fallen, it's not crazy to think that this narrative slowly seeped into the subconscious of the team with every game the Falcons didn't finish. When Smith inherited this team, maybe he felt the remnants of it, too. That's why this card he's playing is so important.
It seems Smith wants this team to have a new identity that doesn't ground itself in always being the victim. If that mindset change doesn't alter productivity now, I can't help but think it can later.
You can hold me to it if I'm wrong. Falcons Final Whistle | A Postgame Podcast
Break down the hottest topics surrounding the Atlanta Falcons and how they can impact the team's success with Falcons Insiders Scott Bair, Tori McElhaney and Terrin Waack. Like and subscribe to join us for the lively debate on Falcons Final Whistle.
Welcome to Falcons Final Whistle – an Atlanta Falcons football postgame podcast during the season that shifts gears in the offseason to answer a pressing question about the team's future each week through free agency, the NFL Draft and the offseason program.