The Atlanta Falcons unveiled a 52-man roster on Saturday (kicker Matt Bryant agreed to terms, but has not yet signed) and, like every team's initial roster announcement, there were a few surprises. AtlantaFalcons.com's Matt Tabeek, Kelsey Conway and Will McFadden share their thoughts and reactions.
What was the most surprising move, either a player making the team or not?
Tabeek: There were a couple of surprises for me when I saw the initial roster. Seeing five running backs and a fullback obviously jumps out. I thought because of Luke Stocker's versatility to line up in the backfield and play fullback – plus seeing Qadree Ollison line up there against the Jaguars on Thursday night might affect Ricky Ortiz. The two other additions that surprised me in a good way were tight end Jaeden Graham and receiver Olamide Zaccheaus. I think they're both very good young players with high ceilings.
Conway: Jaeden Graham making the team was the most surprising move to me. He obviously impressed in the preseason, but I didn't know what the team would do with Logan Paulsen given he was on the roster last season. Clearly, they like what Graham can do in the passing game and as a blocker and that's why he earned the No. 3 tight end spot.
McFadden: My biggest surprise doesn't involve a single player but rather the decision to carry only six receivers. Obviously, with six backs making the roster the team had to make some tough decisions elsewhere, receiver likely being one of those positions. There were plenty of receivers with the Falcons who looked like capable NFL receivers, though, and It's possible some members of this deep group come back on the practice squad.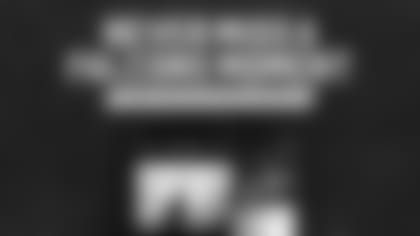 Download Official Atlanta Falcons App
Roster, depth chart, breaking news, and more delivered straight to your phone!
The Falcons' 2019 roster is constantly evolving and we've amassed all the players in one gallery that will be updated throughout the year.