The Atlanta Falcons will interview current Kansas City Chiefs offensive coordinator Eric Bieniemy and San Francisco 49ers defensive coordinator Robert Saleh on Monday, according to NFL Network's Ian Rapoport.
Bieniemy, 51, has been the Chiefs' offensive coordinator since 2018. He's overseen an offensive unit that has been the NFL's best for the last three seasons. Kansas City ranks No. 1 in passing yards per game (303.4) and No. 6 in points per game (29.6). With Bienemy and Andy Reid running the offense, the Chiefs won Super Bowl LIV.
Saleh, 41, just wrapped up his fourth season as the 49ers defensive coordinator. Under his leadership, San Francisco has had one of the league's best defensive units for the last two seasons. Saleh's defense was a big reason the team won the 2019 NFC championship and earned a spot in Super Bowl LIV.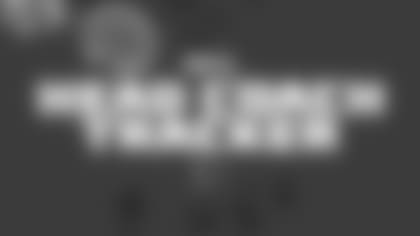 Get the latest updates!
Click below for a collection of names being reported as candidates for the Atlanta Falcons' open head coach position