FLOWERY BRANCH, Ga. – Neither David Onyemata nor Kaden Elliss hesitated when describing why they wanted to follow Ryan Nielsen to Atlanta. The former Saints players gave high praise to the new Falcons defensive coordinator, whom they worked with in New Orleans, on Thursday after arriving to the Falcons training facility to officially sign with the franchise.
Elliss spent the last four years developing under Nielsen's direction, when he was the Saints co-defensive coordinator and defensive line coach. His best season came in 2022 when he had 68 total tackles, seven sacks, two forced fumbles and two pass deflections. And so, playing in the right scheme is vital for Elliss to build upon what he did last year.
New Orleans used him in a multitude of ways, lining him up as a middle linebacker, defensive end and outside linebacker depending on which defensive play was called.
"I didn't really want to go somewhere I'd be put into a box," Elliss said. "[I can] do multiple things that I think allows me to impact a game in a more dominant way. So, knowing that I was going to [be reunited] with coach Nielsen, and knowing how he has coached defense, and how he has coached me personally the last four years was a huge factor."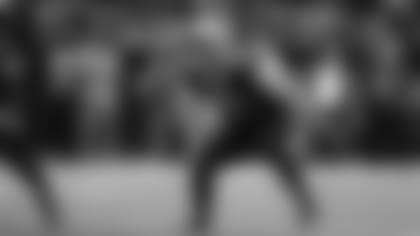 New Orleans took a unique approach in the way they put together third down packages, Elliss mentioned. There were three linemen, two linebackers, and sometimes two defensive backs all on the line-of-scrimmage, and he said formations changed play-by-play.
"Some of the snaps may have logged me defensive end, some of them I may have been at a linebacker mugged up in the B gap," Elliss said. "That's one of the things I kind of liked about coach Nielsen, is how he has that history in his background and how he helped put together the third-down plan over there [in New Orleans]. I was excited to follow him and work with him in this [defense]."
Elliss noted that it's still uncertain exactly where he'll line up for the Falcons but said he'll play anywhere coach Nielsen lines him up.
"I can play on the line, outside linebacker, inside linebacker," Elliss said. "I know I have some things I can sharpen, but I have some pretty good traits, my hand usage, block destruction and pass rush."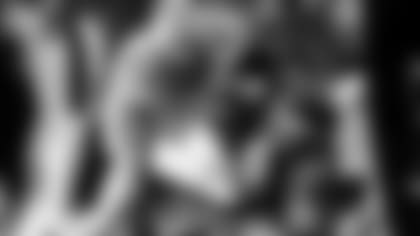 And, speaking of the pass rush, Onyemata will play a vital role in helping to generate that. The Nigerian defensive tackle spent the last six years learning and developing under Nielsen, which made the decision to come play in Atlanta easy.
"The numbers speak for [themselves]. If you go check on his resume, you see that," Onyemata said of Nielsen. "Still getting the chance to learn from such a great coach and person helps in the long term. It helps in the long term of a person's career, and it just helps your game way better. As a player, I'm still learning. I've been with him for six years and I'm still learning. We're still evolving."
Onyemata's breakout season came in 2020 after having 42 total tackles, 6.5 sacks, two pass deflections, and one interception. Adding another veteran in Onyemata to the defensive front alongside Grady Jarrett should help improve the pass rush significantly from the past two seasons.