Editor's note: The Falcons' 2017 schedule is comprised of AFC East and NFC North opponents as well as their traditional NFC South opponents. The series continues with Week 11 and the Seattle Seahawks.*
Over the next two weeks we're going to take a closer look at the Falcons' 13 opponents this season, with the final three scouting reports focusing on their NFC South rivals.
Scouting the Falcons schedule:
Next up: Seattle Seahawks
All-time series record: Seahawks lead, 10-7
Last meeting:Falcons won 36-20 on Jan. 14, 2017, in Atlanta
When they play in 2017:Monday, Nov. 20, 2017, in Seattle
Best draft pick:The Seahawks didn't make their first pick until the second round but came with away with arguably a first-round talent when they selected Michigan State defensive tackle Malik McDowell at No. 35. Some scouts believe the 6-foot-6, 276-pound former Spartan has top-10 talent but the knock on him coming out was that he didn't always put forth maximum effort. Suffice to say, if true, he won't get away with that in Seattle. It's worth noting that the Seahawks had a total of 12 draft picks – and four were defensive backs, including three safeties.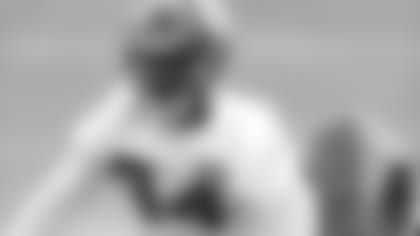 Best free agent acquisition:The Seahawks' offense hasn't been the same since Marshawn Lynch retired/left the team. Since then they've used a number of different running backs, including Christine Michael, Thomas Rawls and C.J. Prosise. So Seattle went out and signed former Packer and Pro Bowler Eddie Lacy to try and fill that void. The 5-foot-11, 234-pound Lacy is tough to tackle and is capable of putting up big numbers – he rushed for 3,435 yards and 23 touchdowns in his four years up in Green Bay. Lacy will also help in the passing game – he's caught 101 passes for 900 yards and six scores coming out of the backfield and should help in pass protection, too. Seattle has had some issues with its offensive line the last few years.
Toughest matchup:Yes, the Seahawks explored moving Richard Sherman in the offseason and, yes, the Seahawks' secondary wasn't the same when they lost hard-hitting safety Earl Thomas in Week 13 with a fractured tibia. And, yes, four of their draft picks were defensive backs (including three safeties) which means the team obviously felt like it needed to address that area. But Sherman wasn't traded and Thomas is reportedly on track to return for the opener – and that means this Seattle defense will still be fast, physical and among the league's best units. And this secondary doesn't back down from anyone – and won't against Julio Jones, Mohamed Sanu and Taylor Gabriel. They'll try to pressure and throw off Matt Ryan with Michael Bennett leading the way – and if the timing is off or the passes are off the mark, this secondary usually capitalizes on it.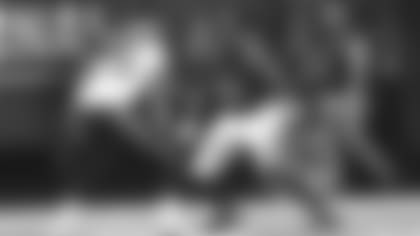 Most favorable matchup:The Seahawks' offensive line vs. the Falcons' defensive front. Seattle's weakest link the last few seasons has been its offensive line. The Seahawks addressed it in the offseason by signing guard Oday Aboushi and drafting two linemen in the draft – center Ethan Pocic out of LSU and tackle Justin Senior out of Mississippi State. Regardless of how things shake out for the Seahawks through the first 10 weeks of the season, Vic Beasley and the Falcons defense should keep the always elusive Russell Wilson on his toes and have the edge in this matchup.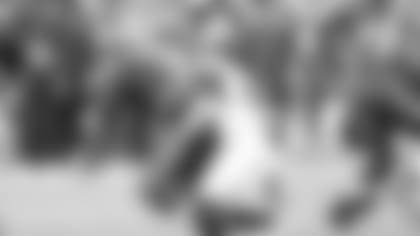 Unsung storyline:These two teams don't face each other as often as divisional foes meet, but a nice little rivalry is brewing here. The Falcons and Seahawks last met in the divisional round of the NFC playoffs – a decisive 36-20 win by the Falcons in the Georgia Dome. This time it'll be late in November up in Seattle's CenturyLink Field, one of the more hostile environments for opposing teams. And even though it's still May, suffice to say there will be plenty at stake between these two NFC powerhouses. The last time Atlanta traveled to the Pacific Northwest, the Seahawks eked out a 26-24 win. Falcons fans will remember that stinging loss for the non-pass interference call on Julio Jones late in the game (see picture below). Keep in mind, too, that this game will also mark the fourth road game in a five-game stretch for the Falcons.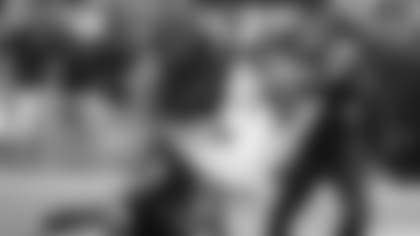 And one more thing:While there's really no such thing as an easy schedule in the NFL, the defending NFC champs have their work cut out for them with this slate. There's a brutal stretch from Oct. 22 to Nov. 20 when four of Atlanta's five games are on the road – and that one home game just happens to be the Cowboys. The Falcons also play three games in 12 days heading into the all-critical month of the December. And speaking of that final stretch, five of Atlanta's final six games are against NFC South opponents. And chew on this: Just five of the 13 teams on the Falcons schedule had losing records in 2016. The other eight – the Buccaneers, Cowboys, Dolphins, Lions, Packers, Patriots, Seahawks, and Vikings – had an eye-catching 83-44-1 combined mark.