Welcome to Straight from the 'Beek! The Falcons are about to wrap up OTAs and kick off their veteran minicamp Monday. That means training camp is less than two months away – and you've got plenty of questions! So, let's get to them. Just remember, all opinions here are mine unless noted otherwise.
Hey again, Beek! I see where Alex Mack made PFF top 50. I have to say I'm not surprised. Alex is a tremendous talent and I'm thrilled the Falcons got him. Another center from the Falcons' past I was a huge fan of was Jeff Van Note! I know he made a few pro bowls but can't remember if he was ever named to an all pro team!  My question is just how does Alex stack up against Jeff? Thanks, and RISE UP!
Matt: You're right Alex Mack, Bill. Pro Football Focus named Mack to its Top 50 players for 2018, coming in at No. 45 – between Cowboys tackle Tyron Smith at No. 46 and Giants defensive tackle Damon Harrison. As the folks at PFF noted, Mack has played his best football since joining the Falcons and after sitting down and speaking with him on Tuesday, I can tell you he is Mack is determined to be even better in 2018. He is one determined dude who is working extremely hard right now during OTAs. As he put it, there's always room for improvement. So, how does Mack stack up against Van Note? Well, they're probably the two best centers to ever play for the Falcons. Van Note (pictured above), an 11th round pick in the 1969 NFL Draft (yes, you read that right – the 269th overall pick), was named to the Pro Bowl six times in his 18-year career (all with Atlanta) and was twice named second team All-Pro. Yes, he played until he was 40 years old and called it quits in 1986. Unreal. And I'm not sure if you know this, but Van Note played running back and defensive end at Kentucky and the Falcons drafted him as a linebacker. Longtime Falcons coach Norm Van Brocklin moved Van Note (lots of Vans back then …) to center and the rest is history. But back to your question, Bill. I think Mack (pictured below), if he continues on his current pace and stays healthy (knock on wood), will eventually go down as the best center to play for the Falcons. He's a five-time Pro Bowler and three-time second team All-Pro. It's tough comparing players, especially ones that played in different eras – the game was played so differently – and I generally refrain from doing so, unless it's so blatantly obvious (like the Falcons best all-time quarterback, sorry Vick fans). Van Note and Mack are both great in their own right. Hope that answers your question and thanks for writing in!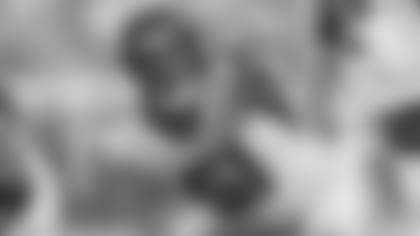 Hi Matt, always an interesting column, one that I often look forward to reading! I really like your responses to the funniest movie! How and what we laugh at says a lot about us (and no, there is nothing funny about losing to the Saints!). I agree with any of The Hangover movies but based on my perception of our age difference, I thought you'd still appreciate Mel Brooks -- History of the World! Enough of non-football laughter. I like the Falcons management's willing to search for talent in unusual places. Should lead to a very competitive and exciting minicamp and preseason. We now have a lot of receivers (including tight ends) and DBs. We seem light at LB, but I can't wait. Ciao!
Matt: Hey there, Charles. Yep, when it comes to theatre, movies and art – it's all subjective. I'm going to be honest with you (because I always am here), I have not watched any of the History of the World pictures yet, but it's on my to-do list for when I take some time off this summer. Thanks for sharing! My advice on the roster is to wait and see where we are once the pads come on and the preseason games start. Some of those rookie draft picks and undrafted free agent signees could surprise a lot of us – and depth at some of those positions might not be a question. But, as I always say around here, stay tuned.
---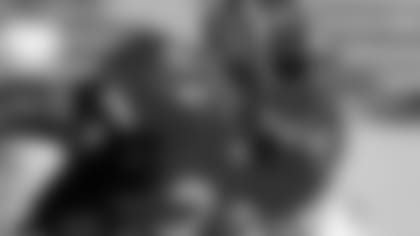 This could be a long answer but with all the talk about best Falcons quarterbacks, etc., which players would make the Beek All-Time Falcons Team? Offense and defense!
Matt: OK, not you're setting me up for some real criticism, Damian. I'll play along but I just know I'm going to overlook someone and leave them off the list (or just make someone mad). But here is my first stab at it. I always reserve the right to change my mind.
QB: Matt Ryan
RB: William Andrews
RB: Warrick Dunn
WR: Julio Jones
WR: Roddy White
TE: Tony Gonzalez
T: Mike Kenn
G: Bill Fralic
C: Alex Mack
G: Justin Blalock
T: Jake Matthews
DE: Claude Humphrey
DT: Jonathan Babineaux
DT: Grady Jarrett
DE: John Abraham
LB: Jessie Tuggle
LB: Tommy Nobis
LB: Deion Jones
CB: Deion Sanders
S: Keanu Neal
S: Scott Case
CB: Desmond Trufant SPECIAL TEAMS

K: Morten Anderson
P: Matt Bosher
KR: Deion Sanders
PR: Devin Hester
---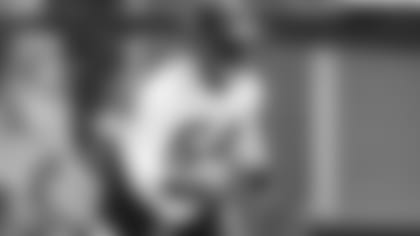 Hey, Beek. How do we address our linebacker depth issue? I feel like we'll be playing in the nickel a lot more, giving Isaiah Oliver more playing time, but we are going to be lining up with three linebackers a good percentage of the time as well. We only have three good linebackers: Debo, Campbell, and Riley. Do we add a free agent or roll with what we have?
Matt: Hey, Lauren. The short and easy answer is to stay put, wait and see. Don't forget that the Falcons drafted Foyesade Oluokun out of Yale (pictured above) in the 2018 NFL Draft. Sure, we've only seen him during rookie minicamp and through OTAs thus far, but don't count him from making some sort of contribution this season. The rest of the current linebackers listed on the roster – Emmanuel Ellerbee, Richard Jarvis, Emmanuel Smith and Anthony Winbush – are rookies as well. Let's see how they perform once the pads come on and the preseason games start. Obviously, the Falcons could always make a movie and pick up a free agent or wait and see who becomes available once other teams start making moves and roster cuts. Stay tuned, Lauren.
---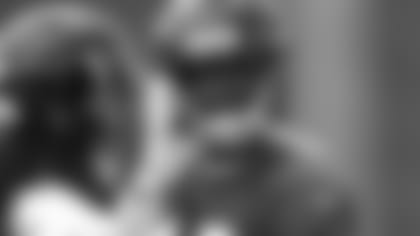 Henry from Silver Spring, MD
Hi, Beek. Thanks for doing what you do. I know the Falcons took Calvin Ridley with the No. 26 pick, and I agree with the selection. But out of curiosity, if you had to guess, who do you think the Falcons would have selected if they would have had the No. 1 overall pick in the 2018 NFL Draft?
Matt: Hmm. I'll go on the record and say that I like the Calvin Ridley pick at No. 26, too, Henry. My favorite player in the drafted – one who I thought was the safest pick at his position – is guard Quenton Nelson. That said, no one was going to take a guard No. 1 overall, but I still love the prospect and think he'll have a nice career. But to answer your question, teams are usually picking at the top of the draft for a reason – they're not very good and have a lot of holes to fill and needs to address. The Falcons do not. So, if somehow they had the top pick, I would think trading down and parlaying that pick into more picks to bolster depth and maybe add one or two starters would be a great move, Henry. I know you're probably looking for me to say pick Saquon Barkley, and maybe if you ask me that same question at the end of the season I'd say that. But there are so many unknowns right now with this rookie class (as with any year) and so I'd go with stockpiling more picks for now.