Friday is Calvin Ridley's birthday. This week, instead of just celebrating himself, he found an opportunity to celebrate a group of students in Atlanta who made history earlier this year.
In May of 2019, the Drew Charter School boys golf team became the first team of entirely black players and coaches to win a Georgia state golf championship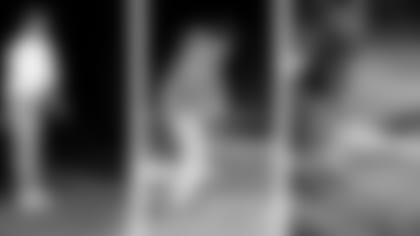 Ridley heard of the team's success and reached out to arrange a celebration for the team with a night at a golf entertainment venue in downtown Atlanta. He also surprised each student with new Nike swag.
"I just wanted to meet them," said Ridley. "Just show them that we see what they are doing, and it's really awesome. I think it's really special what they are doing … for the game and for themselves."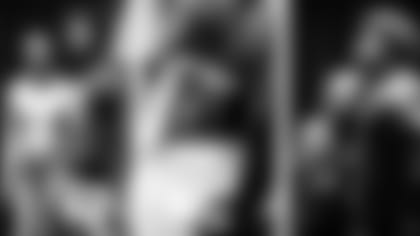 Solomon Dobbs, who was on the winning team and now plays for Morehouse College while studying computer science, says it's been "a rollercoaster." The team was the runner up in 2017 and came in third in 2018; finally sealing the deal in 2019.
"It feels good to know you're the first to do something," said Dobbs on not only being the first all-black high school team to win a state golf championship, but also the first team from the Atlanta public school system to win it.
"Whenever you're the first, you create a ripple in a large pond."
Dobbs says the evening created by Ridley was a total surprise.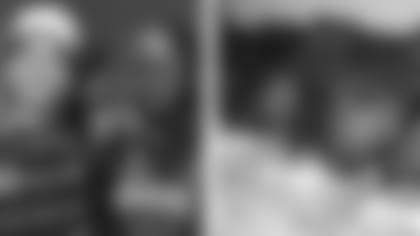 "Coach called me and said Calvin Ridley wants to celebrate the entire team for everything they've done … I'm really appreciative to the NFL, Calvin Ridley and the Atlanta Falcons for making this possible."
Jeff Dunovant, one of the team coaches, says the journey for these kids actually started many years before the most recent successes. Dunovant has been with The East Lake Foundation and The First Tee Atlanta for 17 years and begins coaching the students when they are 6- and 7-years-old.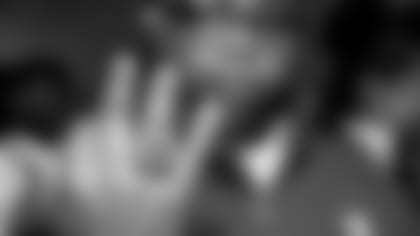 "It's been an awesome journey. Us winning the state championship just brought to fruition all of the things we had talked about over those number of years," said Dunovant.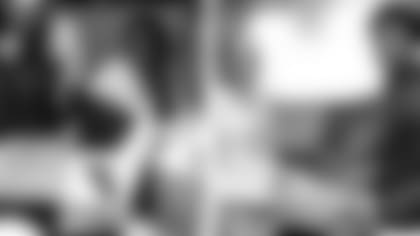 Ridley was excited to recognize the significance of the achievement, which Dunovant says he believes hit Ridley "in his heart strings."
"It's very cool for Atlanta," said Ridley. "It's another way to show a lot of kids that this game is for everyone. It's a fun game and anyone can do it. It's about putting in the work and getting better."
Atlanta Falcons owner and chairman Arthur Blank is a long-time investor in The First Tee. Currently, Blank's family foundation and PGA TOUR Superstore partner with The First Tee to expand youth participation in communities where stores are located. In 2018, PGATSS grants helped The First Tee serve more than 540,000 young people. Also, PGATSS store associates hosted more than 1,250 events reaching nearly 4,000 young people from First Tee chapters.