Good morning and welcome to Straight from the 'Beek! The Falcons return to Atlanta as the only unbeaten team in the NFC and are sitting atop the NFC South with a 3-0 mark after a thrilling 30-26 win in Detroit on Sunday … and you've got plenty of questions. Just remember that all opinions you see in this space are mine, unless otherwise noted.
Mark from Clarksville, IN
Hey Matt, love the column, insightful, straightforward, and unrelenting! We are 3-0 when we could easily be 1 -2, so my question is, why can't the Falcons put teams away? We seem to always get more field goals than touchdowns when we are in the red zones! We lack the killer instincts!
Matt: Mark the ONLY thing that matters is the first stat you pointed out: The Falcons are 3-0. It doesn't matter how they got there, it only matters that they're there. There's a saying, too, that good teams win at home and split on the road. The Falcons have played two roads games – in Chicago and Detroit – and have won both. They're also 3-0 against NFC opponents, which should bode well down the road, too. And, yes, it's important to score touchdowns in the red zone versus field goals (the Falcons were 2 of 4 in the red zone against the Lions). I get it. But take a look at the scores from Sunday – it's tough to win in the NFL. I don't buy that the Falcons lack a "killer instinct" either. Twice now their defense has had its back to the wall with the game on the line – and they've stood up to the challenge. Both came on hostile environments. Whatever instinct you want to call that – I'll take it. And thanks for the kind words!
---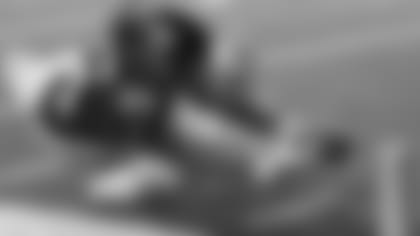 WHEN WILL WE SEE THE BLACK JERSEYS, MATT?
Matt: Look, I know you're all excited about black jerseys, red helmets, silver pants and the like, but why all the yelling, Will? Anyway, I have some pretty big news on the uniform front. Huge news, actually. And since so many of you ask about the uniforms on a daily basis, I'm going to REVEAL IT RIGHT HERE THIS WEEK. I was going to today, but Will yelled at me. So now I'm going to wait. Regardless, based on your comments here and on Twitter, I think Falcons fans are going to be thrilled.
---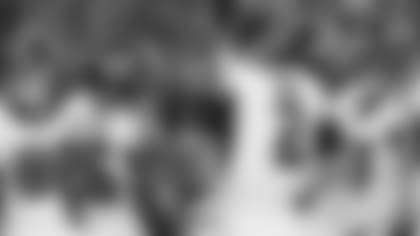 Hey Matt, Tyler here again. Although the Falcons had plenty of play-action passes, do you think Matt Ryan could have thrown more accurately? A lot of missed opportunities. And how do you think injuries will affect the team going into next week's game against the Bills? I also wanted to know your point of view on the last second call to get us the win, what's your thoughts and opinions?
Matt: Hey, Tyler. Lots of questions there. I thought the turnovers changed the complexion of the game in Detroit. Most teams don't lose the turnover battle and win – the Falcons had three and the Lions had none. Ryan did throw three interceptions, but I wouldn't put them all on him – two were tipped balls. One was definitely on him though. Regardless he completed nearly 70 percent (68.6) of his passes for 294 yards and a pair of touchdowns. I don't think he's inaccurate. As far as injuries go, it's too early to tell – we don't know who'll return this week yet. On the last call of the game – we broke it down here – it was the right call. Instead of throwing the ball into the end zone (maybe a corner or fade route), Stafford threw it underneath and short of the goal with eight seconds left – and they had no timeouts remaining. By rule, there's a 10-second runoff within the final two minutes of the game. It's a strange way to end a game, but it happens.
---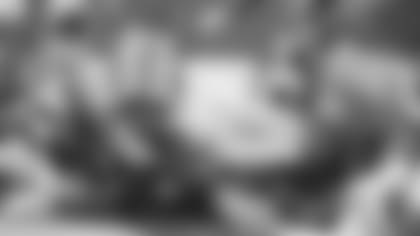 Thoughts on Freeman performance so far? Looks golden to this die-hard.
Matt: After a slow start in Chicago – and give credit to the Bears, who have a very good defensive front – Devonta Freeman has looked terrific. He's rushed for 227 yards and is averaging 4.4 yards per carry. He's scored four times, too. The Falcons' offense clicks when they're running the ball well – and it starts with Freeman. Against the Lions he averaged a little over 5 yards per carry – and it helped sustain some of those long drives the Falcons had. I think Falcons fans should be excited like you are, Mark.
---
Shaun from Hinesville, GA
What's up Beek. Do you like the approach of Steve Sarkisian's play calling of being more of a balanced offense?
Matt: I think the play calling has been solid, Shaun. And during the past two games, they've been dominant. Take away those three interceptions – which you can't pin on the offensive coordinator – and the Lions game would have been very one-sided.
---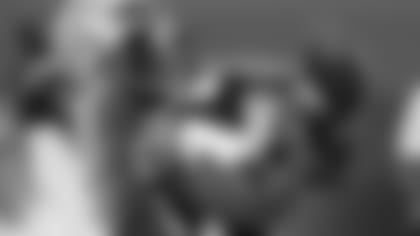 Yo Beek!! With three games down, welcome to the Brotherhood! I've enjoyed your column so far and your interaction with the fans – it's a fun read. This team has shown quite the mental toughness, especially on the road with two games right down to the wire. My question is with the Super Bowl 51 rematch with New England looming, Carolina (plus other division opponents) and Seattle, how many more wins you think the squad can win away from Mercedes-Benz?
Matt: Thanks, Eddie. I appreciate that. And thanks for reading. To your question, and it's a good one. As you pointed out, it's not easy to win on the road and the Falcons have done it twice – and they've both come down to defensive stands (which is good to see, frankly). As I noted above, good teams win at home and split on the road – and the Falcons were to do that, they'd end up 12-4 – which is pretty darn good. You're right about going into Foxborough, too – that won't be easy, either. As far their final record, I predicted back in August that Atlanta would finish 12-4 and stand by it. I just don't know if all four will come on the road.
---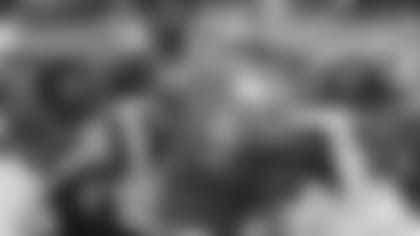 What's up Beek? Sorry for submitting two questions this weekend. Brutal game as far as tipped passes go. I feel like from a total game's perspective, we outplayed the Lions by a decent margin, but those two tips (on imperfect passes) really swung the game to the point where we didn't win -- we just didn't lose. I'll take it. How did you feel about Takk this game? Did you notice his gesture to the heavens after his first NFL sack? I'm assuming it was a "That was for you, Grandma!"
Matt: I thought Takkarist McKinley played better as the game went – and, as you noted, he picked up his first career sack. He had two tackles for a loss, tipped a pass and had a quarterback hit. So that's a pretty good day for the rookie, and definitely one to grow on. Falcons coach Dan Quinn said Takk is really learning the game and getting some great "on-the-job training." I think Falcons fans should be excited about the first-round pick. The more he plays, they better he'll get as he comes into his own as a pass rusher. Oh, I did not see him point up after the sack, but that's probably a good take on your behalf.
---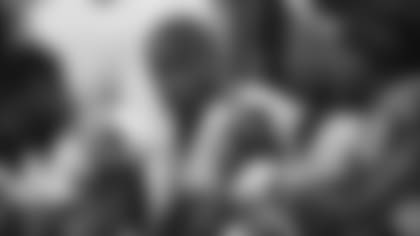 Is Julio going to miss any games? And how are we preparing for the Patriots rematch?
Matt: Thanks for the question, Blake. Falcons coach Dan Quinn said he doesn't believe the injury to be one to that will keep him out for any extended period of time and said he would have a more in-depth update on this subject on Monday. According to Quinn, Julio "said he was going to be fine."
---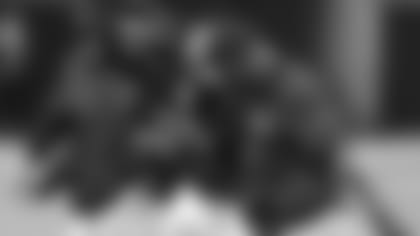 What worries you more? Injuries hurting this team or red-zone woes?
Matt: That's an easy one, Julian. Injuries, every time. Red-zone issues can be corrected, but injuries affect teams much more. Certain players simply cannot be replaced.
---
Ryan was clearly off today. What does he need to do to get better synced with his receivers (especially Julio)?
Matt: As I noted above, Hunter, I thought Ryan played well and I think he's in sync with his receivers. He completed nearly 70 percent (68.6) of his passes for 294 yards and a pair of touchdowns, but did have three picks. One of those was definitely on him, as far as it being a bad pass. The one pass off Tevin Coleman's hands was a bit high, but not every pass is going to be perfect especially when guys are flying around. I wouldn't worry about it. And remember, the Falcons are 3-0 and that's all that matters.
---
The Falcons are 3-0. They beat three undefeated teams. So how far will Atlanta fall in the "power rankings"? The Falcons and Chiefs have to be the favorites for the Super Bowl now, right?
Matt: Are you seriously talking about the Super Bowl after just three wins, with two of them coming in the final seconds of play? Wow. You need to dial it back a little, FP. The Falcons and Chiefs are both 3-0, though, and that's all that matters. And I think they'll be atop most power rankings this week, too. And the ONLY ones that matter are the Wildly Important NFL Power Rankings.
---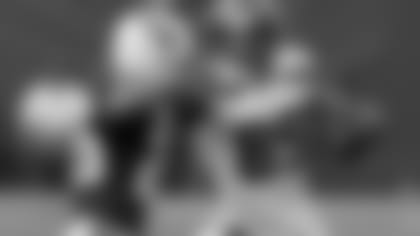 Darius from Frankfort, KY
Hey! Falcon fan since '07!! How do you feel the Falcons will do against the "best NFC teams" like Seattle or Dallas based on them taking down two NFC powerhouses back to back?
Matt: Hey, Darius. Well as we've seen in Week 3, anything can happen – and in the salary cap era where parity rules – any team can win on any given Sunday. But, you're right about the Falcons, they've just knocked off two of the better teams in the NFC (or so we think early on). Seattle doesn't look as good as they've been over the last several years, though. And we still don't know how good or bad Dallas is yet. We'll find out more on Monday night. That said, you have to like the Falcons' chances against both teams at this point.
---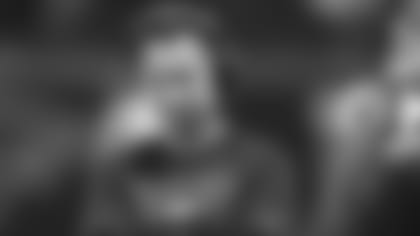 Thanks for this opportunity Beek! What puzzles me about the Detroit game is the lack of looks or opportunities towards getting TE Austin Hooper involved. He had like a couple looks if any. I know this depends on how a play develops, but just seems the ball isn't being spread around as much. You think it would help if Sark called plays from the booth than the field to get a better look at what the opposing D is throwing? Thanks & rise up!
Matt: I'm amazed that some of you are so concerned about the offense. Take away the deflected passes and turnovers, the offense was terrific against the Lions. In fact, the game would not have been as close as it was. The run game was going and Ryan was finding receivers downfield when he needed to. Hooper will get his opportunities, but it's not like he's the focal point of this offense. There's a lot of talent on the field and only one football. To your other point, during the preseason, Falcons offensive coordinator Steve Sarkisian called plays from the field and from the booth – to decide what works best for him and the offense. To answer your question, no, I don't think it would make a difference.