You've heard Jalen Mayfield's name a ton this preseason. That's relatively rare for an offensive lineman drafted in the middle rounds, but the University of Michigan product has been thrust into the limelight a few times now.
First it was a right tackle, where he was a first-teamer with Kaleb McGary on PUP. Then he slid inside, where he played during the offseason program, to compete at left guard. Veteran Josh Andrews seemed to secure that starting spot, until a broken hand took him to IR and out of the running leading up to Week 1.
Mayfield's back in the starting five, for now, with a massive challenge ahead next week against Philadelphia. Fletcher Cox leads a stout Eagles' defensive interior and is hard for anyone to handle, especially a rookie making his NFL debut.
"At some point you've got to get baptized," Falcons head coach Arthur Smith said. "Every week, there's somebody."
Falcons coaches tried to prepare Mayfield, fellow rookie offensive lineman Drew Dalman and other reserves to contribute heavily this season. Backups could be called into action at any moment, at several spots.
"It was part of our strategy to get these young guys ready to go," Smith said. "This is life in the NFL, which is why we mixed and matched. Some of it was out of necessity with Kaleb starting camp on PUP, and we had to cross train some guys.
"…It's unfortunate what happened to Josh. He has had a good camp, and we think he'll have a chance to contribute this season. Now it's an opportunity, and here we go. Jalen needs to be ready to go. It could be somebody else. You have to continue to monitor the waiver wire or look at some of the other guys we've got. That's why we did what we did, and we've got to get them ready to go."
No 'scholarship' available for Falcons draft picks
The Falcons kept every 2021 NFL Draft pick on the 53-man roster. While most of them make it, having every single one on the roster isn't a mortal lock. There were some bubble players within the class, but everyone will currently get a shot to continue their development.
That doesn't mean their spot's guaranteed based simply on draft status.
"Right now, initially, all nine of those guys are on the 53. It doesn't mean they're on scholarship," Smith said. "If we felt they didn't deserve to be on then they wouldn't be on the 53. There's no mandate that says hey, just because we drafted somebody, then they have to be on the 53 and you're given out scholarship, and the unintended consequence is that you may miss out on keeping a guy that can help you win.
"There's also a fine line of making sure you're not giving up on somebody too early, there's a lot of things to factor. Just the way it worked out, the way our roster is currently constructed, they're on there but it doesn't mean they're on scholarship for the year."
Comfortable with current quarterbacks
The Falcons have made a few roster moves after setting their initial 53-man, but nothing yet involving a quarterback. Matt Ryan, Josh Rosen and Feleipe Franks are all still on the active roster, and Smith seems comfortable with that.
"We are," Smith said. "I'll never say we won't make another move because we're always looking. We'll see what comes up, and that's true of every position. So far, we feel pretty good about where we're at with those guys."
Franks has been around a while but seems to need some seasoning. Rosen has clear arm talent but is brand new to the team and scheme. We don't know at this stage who is Matt Ryan's true No. 2, though the coaches have roughly a week before making that determination. Should, of course, they stand pat at quarterback.
More practice news and notes
Kendall Sheffield remains out with an undisclosed injury that Smith characterized as relatively minor. "It has taken some time," Smith said, "But he should be getting relatively close." … OLB Brandon Copeland didn't practice on Thursday, according to ESPN's Michael Rothstein.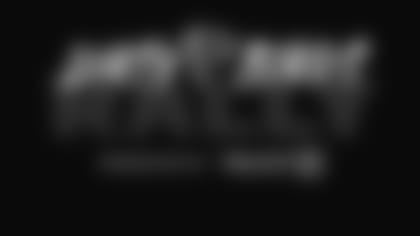 Celebrate the return of Falcons football with a FREE kickoff party featuring special appearances by Jeezy, Pastor Troy, and Falcons Legend Michael Vick. Join current Falcons players and special guests as we kick off the 2021 season!
This event will be emceed by announcer Ryan Cameron and Falcons Legend Harry Douglas and will feature:
Appearances by Calvin Ridley, Younghoe Koo, Mike Davis, Coach Smith and Terry Fontenot
Special appearances by Jeezy, Pastor Troy, and Falcons Legend Michael Vick
Performances by Falcons Cheerleaders and Freddie Falcon
Giveaways and more!
Plus, gear up for gameday and shop our new Dirty Birds collection in-person at the Atlantic Station Team Store, located just across from the Atlantic Green.
Date: Friday, September 10 // Time: 7:00 pm – 9:00pm
Location: Outdoors in the Atlantic Green at Atlantic Station, near HOBNOB (245 18th St NW, Atlanta, GA 30363)