Through the first half of the 2016 season, Atlanta's offense seemed to excel in one of two ways: Either Julio Jones would dominate with a monster performance, or the defense would constantly double-team Atlanta's star wideout, giving his teammates plenty of opportunities to make plays.
If our latest Madden 17 sim is any indication, Thursday's contest in Tampa will look like the former.
Jones produced the biggest highlight of the game by scoring a 76-yard touchdown catch in the first quarter. The three-time Pro Bowler finished with 118 yards on four receptions.
Devonta Freeman and Austin Hooper expanded the lead by each scoring a second half touchdown, Matt Bryant tacked on a field goal and the Falcons won by the score of 24-10.
Atlanta's defense had a particularly strong outing, as Jameis Winston was held to 12 of 23 passing for 160 yards, one touchdown — which came in the final two minutes of regulation — and a pick. Robert Alford came down with the interception, and five snaps later, Freeman found paydirt.
In total, the Falcons held Tampa to just 29 rushing yards and 5.4 yards per play.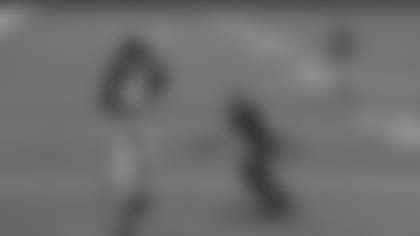 Top Falcons Performers
Matt Ryan: 17/20, 209 passing yards, 2 TDs, 0 INTs
Devonta Freeman: 23 carries, 111 rushing yards, 1 TD
Julio Jones: 4 catches, 118 receiving yards, 1 TD
De'Vondre Campbell: 6 tackles, 1 tackle for loss
Robert Alford: 1 INT
Plays of the Game
Julio gets the Falcons on the board with a long touchdown.
Alford intercepts Winston with a leaping grab.
Following Alford's pick, Freeman extends Atlanta's lead by diving into the end zone.