FLOWERY BRANCH, Ga. – Following each Falcons game, head coach Dan Quinn will break down a play from the game in which he thinks was a key play in the game.
This week, Quinn selected Andre Roberts' 61-yard kickoff return late in the fourth quarter. If it weren't for an interception on third down, Atlanta would have been in great position – at worst – to get in kicker Matt Bryant's field-goal range to possibly tie the game.
Here's Quinn's breakdown: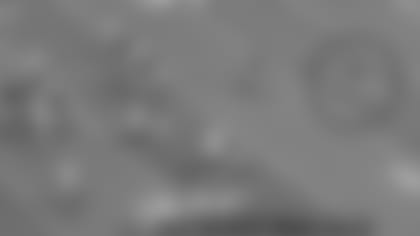 Above: Andre Roberts is back in the end zone to return for the Falcons.
Dan Quinn:"On this one, we are going to double one of their players. Joe (Vellano) takes one, Ben (Garland) takes one and there we go. All this has to be synchronized in time."* *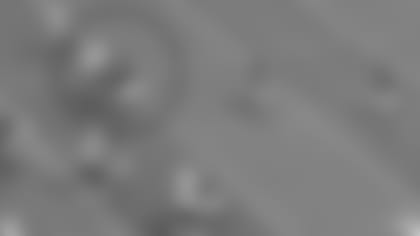 Above: Ben Garland and Joe Vellano double-team Bills' linebacker Deion Lacey and Roberts follows the lane they have created for him.
Below: On the second level, fullback Derrick Coleman's trap block is key to allow Roberts to get to the outside and run in space.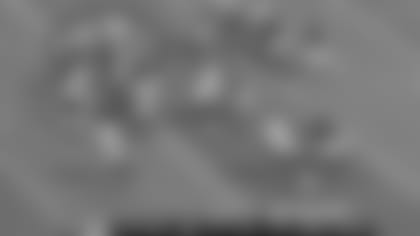 Dan Quinn: "Derrick Coleman traps the 3, [and] he is going to come across behind the double and get a trap block. That's the creativity on a kickoff return, who gets doubled, who gets trapped?"
Above: Rather than running away from Buffalo's kicker Stephen Hauschka, Roberts attacks him straight on and then gets to the outside.
Dan Quinn: "He went right at the kicker and then broke him off outside. Just a good return, good energy for the team."