In the above photo, Falcons middle linebacker Curtis Lofton puts a good stick on New Orleans running back Pierre Thomas. You can't run from the Po-lice.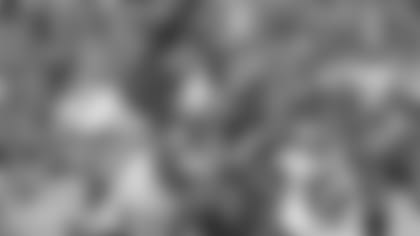 Falcons defenders were falling all over themselves to welcome rookie Tampa Bay running back LeGarrette Blount to the NFL. It looks like Jonathan Babineaux wants a hug...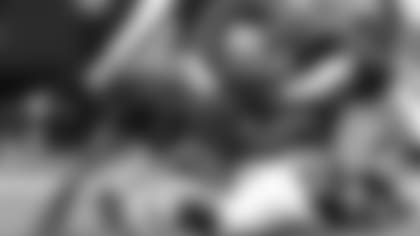 The Falcons' welcoming committee also makes San Francisco running back Frank Gore feel right at home in the Georgia Dome by offering him a seat.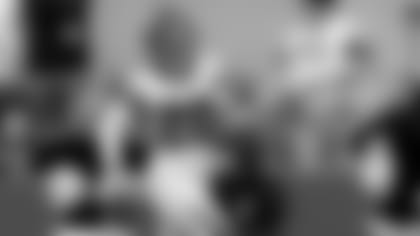 Jimmy saw it so much last year with Brent Grimes' five interceptions that he knew to keep the camera on Grimes as he went for his victory run after picking off Seattle quarterback Matt Hasselbeck in 2010. A well-deserved smile here from Grimes.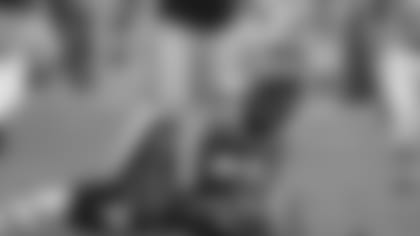 Defensive end Kroy Biermann leaves Pittsburgh quarterback Dennis Dixon in a heap. If you do run from the Po-lice, the Biermann will mess you up.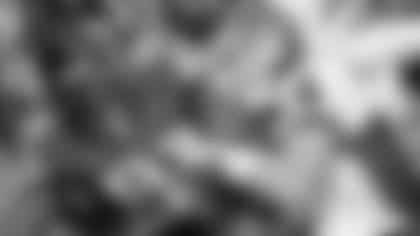 Defensive end Lawrence Sidbury made quite the impression on Buffalo quarterback Brian Brohm in 2009 when Sidbury got in for the hit, ripped the ball out of Brohm's hand and scored a Falcons touchdown.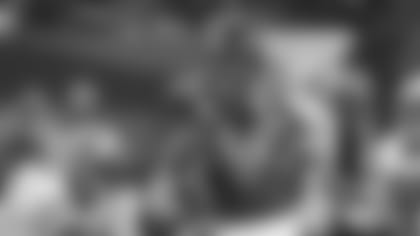 Defensive end John Abraham got into the interception category when he tipped a Drew Brees pass to himself in 2010.