The job Raheem Morris did as interim coach of the Atlanta Falcons this past season, not to mention his prior coaching experience, has caught the attention of general managers and coaches around the league.
After the Falcons got off to an 0-5 start, the team finished 4-7 under Morris and five of those losses were by five points or less. Atlanta improved dramatically on the defensive side of the ball, and it didn't go unnoticed by decision makers around the league.
The Jaguars ultimately hired Urban Meyer on Jan. 14, but the Jaguars are apparently still interested in bringing Morris aboard.
ESPN's Adam Schefter reported Sunday morning that Meyer is talking to Morris about becoming the Jaguars' defensive coordinator and added that the "two sides have been in contact and continue to be, as Morris sifts through his opportunities."
The Falcons confirmed that Jaguars requested and were granted permission to speak with Morris.
ESPN's Field Yates later noted that while being a head isn't new to Meyer – he's won three national championships while at Florida and Ohio State – the 56-year-old coach has never coached in the NFL. "On top of coordinating his defense, adding a former NFL head coach in Raheem Morris to his staff would be a nice coup for Meyer," Yates tweeted. "Morris has seen a lot in the NFL that any new head coach hasn't."
SI.com's Albert Breer shed some light on another reason why Meyer might be interested in bringing Morris aboard in Jacksonville. Breer tweeted that "Morris' old boss/friend, Dan Quinn, had been lined up by Meyer to be DC. Meyer's long loved the Seattle scheme."
Quinn, the Falcons' head coach from 2015-20, came off the market when the Dallas Cowboys hired him to be their new defensive coordinator on Jan. 11.
While a number of teams are still looking to fill head coach vacancies, the Falcons, Jets and Jaguars all have new head coaches in place. Atlanta hired Arthur Smith and the Jets landed Robert Saleh.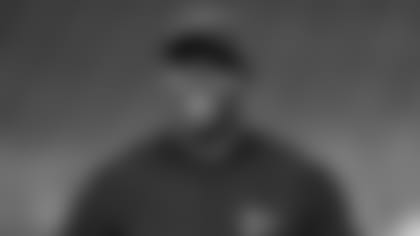 Not only will teams with completely new coaching staffs be looking to fill key positions – like offensive and defensive coordinator – all 32 teams will be evaluating their own staffs at some point and/or have to fill openings.
Someone like Morris, who not only has head coaching experience and has coached both sides of the ball, will be in high demand.
Falcons defensive coordinator Jeff Ulbrich gave a heartfelt statement about Morris prior to the team's final regular-season game, endorsing him as a head coach, "whether it's here or somewhere else." Ulbrich added that "in this day and age, this current player's culture in the NFL, there's not a better candidate in my opinion."
While in Atlanta, Morris has also served as the defensive coordinator, receivers coach, was in charge of the defensive passing game and named assistant head coach. Prior to his Falcons coaching stint, Morris coached the defensive backs coach in Washington under Mike Shanahan from 2012-14. That followed his up-and-down run as head coach of the Tampa Bay Buccaneers, where he compiled a 17-31 record from 2009-11.
At the time, the 32-year-old Morris was the youngest head coach in the NFL. After going 3-13 in his first year, Morris guided the Bucs to a 10-6 record. In 2011, Tampa lost its last 10 games and went 4-12. The Bucs decided to part ways with Morris after the season.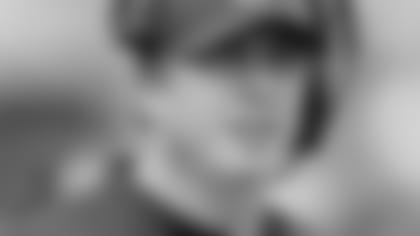 Smith, who takes over as the 18th head coach in Falcons history, will also have to put together his staff.
ESPN's Jeremy Fowler tweeted minutes after the Falcons made the announcement about Smith on Friday that a name "strongly connected to Arthur Smith's staff as he takes the Atlanta Falcons job: Bears passing game coordinator Dave Ragone. I'm told there's a good chance he becomes Smith's OC after five years in Chicago."
Smith and Ragone worked together in Tennessee during the 2011-13 seasons. Smith was a Titans offensive line and tight end assistant coach while Ragone was the quarterbacks coach in 2013. From 2011-12, Ragone was the Titans' wide receivers coach while Smith was an offensive assistant/quality control coach in 2012 and a defensive assistant/quality control coach in 2011.
Jason La Canfora of CBS Sports reported Saturday that he "continues to hear" that Dean Pees, a longtime defensive coach who has been a part of two Super Bowl-winning defenses in his career, "will be joining Smith's new staff in Atlanta in some capacity."
Later on in the day, Ian Rapoport of the NFL Network also reported that Pees "could come on" and join Smith's coaching staff.
Pees, 71, and Smith coached together in Tennessee under head coach Mike Vrabel. From 2018-19, Pees was the Titans defensive coordinator while Smith has served as the offensive coordinator the last two seasons. Pees retired in January of 2020 after the 2019 season.
Prior to joining the Titans staff, Pees was on John Harbaugh's staff with the Baltimore Ravens for eight seasons. He was the Ravens' defensive coordinator from 2012-17. The Ravens won Super Bowl XLVII, beating the San Francisco 49ers 34-31, to cap the 2012 season. Pees was originally hired by the Ravens to be the inside linebackers coach, a post he held from 2010-11.
Before joining Harbaugh in Baltimore, Pees left Kent State – where he was the head coach from 1998-2003 – to join Bill Belichick's staff in New England. Pees was the Patriots' linebackers coach for two seasons (2004-05) before taking over as defensive coordinator in 2006, a post he held through 2009. The Patriots beat the Philadelphia Eagles 24-21 in Super Bowl XXXIX.