The Atlanta Falcons have signed offensive lineman William Sweet to a one-year contract. In a corresponding move, Atlanta has released offensive lineman Jack Batho.
Sweet was originally signed by the Arizona Cardinals following the 2019 NFL Draft out of North Carolina. The 6-foot-6, 313-pound offensive lineman has spent time with Arizona, San Francisco and Dallas but has not appeared in an NFL game. The Jacksonville, Fla., native spent the final 12 weeks of last season as a member of the Cowboys' practice squad.
Prior to entering the NFL in 2019, Sweet appeared in 26 games over three seasons (2016-18) at the University of North Carolina where he started the final 13 games of his career, including 10 at left tackle.
Batho was originally signed by the Falcons following the 2021 NFL Draft. The Omaha, Neb., native played six seasons (2015-20) at South Dakota School of Mines in Rapid City, S.D.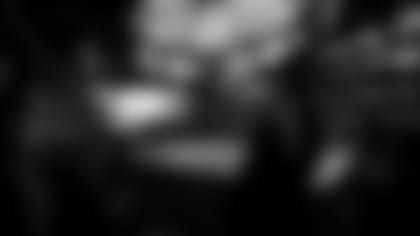 2021 Atlanta Falcons Tickets
Click below to learn more about 2021 Season Tickets and find your seat today!