SEATTLE -- The Falcons have used a standard practice squad elevation on wide receiver Frank Darby, the organization announced on Saturday afternoon.
Atlanta faces the Seahawks on Sunday and will look to earn the team's first win of the 2022 season. The Falcons enter into said matchup relatively healthy. Outside of left guard Elijah Wilkinson - who will miss Sunday's game due to a personal matter - the Falcons have everyone else on the active roster at full health.
Keep an eye out for the Falcons game day inactives list, which will be announced 90 minutes before kickoff.
As a reminder, per NFL rules for the 2022 season, a practice squad player can be elevated for a maximum of three regular season games. Upon a fourth elevation, the team must sign the player to the active 53-man roster.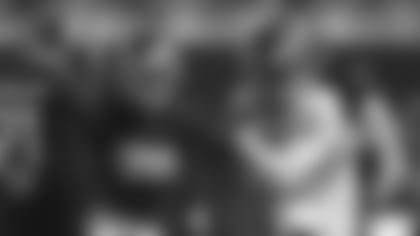 Sundays In Atlanta, GA Reserved For Dirty Birds
Doesn't get better than a Falcons Sunday in the city! Shop the Kickoff Collection today online or in-store at Atlantic Station.