FLOWERY BRANCH, Ga. -- The Falcons have signed defensive back Clark Phillips III to his rookie deal, the organization announced on Friday afternoon. Coming to Atlanta from Utah, Phillips was drafted by the Falcons at No. 113 overall in the fourth round of the 2023 NFL Draft.
Phillips' rookie contract is estimated at a total value of $4.61 million, carrying a $943,382 cap hit in 2023. These estimations are according to OverTheCap.com.
Phillips is coming off an impressive 2022 season with Utah in which he was named an unanimous All-American and the Pac-12 Defensive Player of the Year in 2022. Phillips finished the 2022 season with six interceptions, two of which he returned for touchdowns. Phillips played in (and started) 31 games for Utah through his three years with the Utes. He has experience at both outside corner and inside at nickel.
"We're excited about Clark," Falcons general manager Terry Fontenot said after the fourth round of the 2023 NFL Draft. "You can't have too many defensive backs that can cover and take the ball away, quick, athletic, speed, instincts, ball skills... He's about what we're about, so we're excited to add him to the group."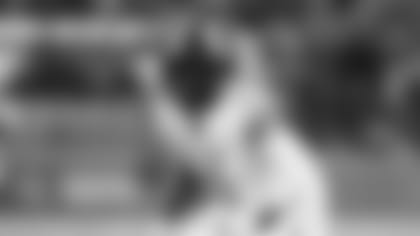 When asked what the plan for Phillips will be position-wise, head coach Arthur Smith said to hold on projections. Phillips can play inside and outside as he showed at Utah, so the Falcons are confident they'll find the best fit for him in their own defensive scheme.
If we are projecting, though, one might project (like many draft analyst did through the pre-draft process) that Phillips best fits inside at the professional level. Though, he's only 5-foot-9, don't let his size full you. Phillips has always played bigger than his frame and the Falcons expect that to carry over. That, and the Falcons could use a little depth at nickel, particularly.
Atlanta picked up Mike Hughes in free agency, and he, too, is someone who has experience playing both inside and outside. Though his career to this point has been plagued with injuries, Hughes is ready for a new start in Atlanta. If Hughes is set to be the Falcons primary option at nickel, Phillips wouldn't be a bad idea as a backup.