In case you haven't playing close attention to what's been coming out of Flowery Branch this week, let me help sum things up for you.
It's been a long, hard and emotional week for everyone in the organization, especially the players and coaches.
On Monday, Raheem Morris was named interim coach and he has had to remind a number of people in the media this week that he is indeed the Falcons head coach now and for the next 11 games.
Morris has also made expectations and the mindset of this team right now crystal clear.
"There's nothing that's going to stop us from trying to go 1-0," he said.
Forget the previous five games. Forget about the 10 games after Sunday's game up in Minneapolis. All that matters right now to this team is beating the Vikings and, in their minds, going 1-0.
And after Morris outlined what the objectives were for the Falcons on offense, defense and special teams, he added, "If we don't get those things done, it's going to be an issue."
Some of the Falcons players have echoed that sentiment.
"We rent these lockers; we don't own them," quarterback Matt Ryan said on Wednesday. "We have to go out and pay that rent and earn your spot day in and day out. … We've got 11 ball games to go this season and we've got to find a way to get some wins and get back in the mix. That's where our mindset has to be at."
Defensive end Dante Fowler said that the intensity has picked up during practice.
"If anything, just the intensity has ramped up a little bit more," Fowler said. "Raheem is just kind of making us a little bit uncomfortable and making us be able to practice really well in practice. So, Sunday we won't be new to anything."
So, let's start right there – getting that first win – with this edition of Beek's Bits.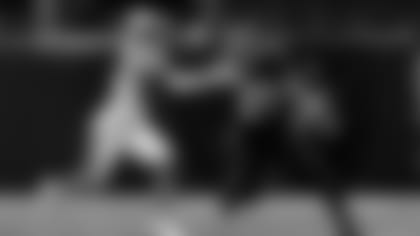 How Falcons can get win No. 1
1. Run the ball – and stay committed to it. Todd Gurley is coming off his best game as a Falcon. Against the Carolina Panthers last week, Gurley ran it 14 times for 121 yards and a scored touchdown. He also caught four passes for 29 yards.
It was actually first time Gurley hit the century mark since Jan. 12, 2019, when he was playing for the Rams in the divisional round of the playoffs. That was 22 games ago.
I think the Falcons will need an even heavier dose of Gurley – maybe as many as 17-20 carries – against the Vikings. Working in Brian Hill for some carries might not be a bad idea, either. Minnesota's defense is ranked 26th overall – the Vikings are 24th against the run and 27th vs. the pass.
The Falcons should be able to move the ball. More importantly, they'll need to sustain drives, eat the clock and run the ball well – to keep those Vikings pass rushers honest. It will also keep a Falcons defense that ranks 31st overall in the league fresh and on the sidelines.  Remember, Atlanta has allowed an average of 32.2 points per game, third-most in the league.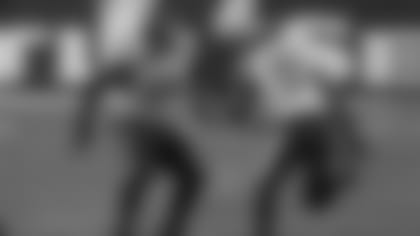 2. Keep Ngakoue at bay. The Vikings enter Sunday's game with 11 sacks and have a handful of players who can get after the quarterback. Edge rusher Yannick Ngakoue leads the way with five, which is third-most in the league.
Ngakoue is a threat coming off the edge – and the Falcons cannot afford to let him get his hands on Matt Ryan, who has been sacked 11 times through five games.
Atlanta's strength is still its passing attack, and the Falcons are expected to have receiver Julio Jones back after a one-game absence due to a bothersome hamstring injury. Atlanta must keep No. 2 upright in passing situations to have a chance.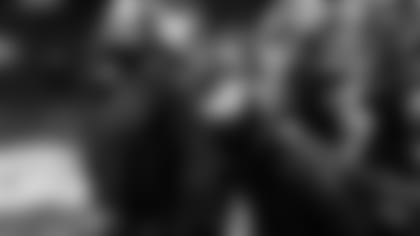 3. Focus. I was going to write about the Vikings offense here. You know, how Vikings quarterback Kirk Cousins has thrown seven interceptions (which is the second-most in the league behind Carson Wentz) and that receiver Adam Thielen has six touchdown catches in his last six home games or how running back Alexander Mattison, who ran for 112 yards on 20 carries while filling in for Dalvin Cook vs. Seattle, is a threat, too. (Cook, by the way, has been ruled out.)
While the Vikings offense will pose a number of challenges for the Falcons, they won't have a chance unless they're focused. And I don't just mean the defense; I mean the entire Falcons team.
As noted at the top, it's been a tough week for these Falcons players and coaches. Atlanta needs to channel all of those emotions the right way and be lasered in on the game plan for the Vikings.
The good news is that I think Raheem Morris is an excellent communicator and motivator. I think he'll have this team ready and dialed in.
Tabeek's Take: I know most people are picking the Vikings and it's tough to win on the road in the NFL, but these are two beat up teams right now. Fortunately for the Falcons, they're getting healthier and I think they'll play well enough on offense to finally get that first win. This will be an emotional game for the birds. My prediction: Falcons 28, Vikings 17.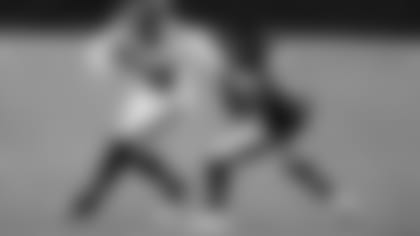 Spin around the NFC South
Here is what's on tap for the Falcons' other division foes in Week 6:
Chicago Bears (4-1) at Carolina Panthers (3-2), Sunday at 1 pm ET (FOX)
Tabeek's Take: In case you haven't read the memo or somehow missed the Falcons game vs. Chicago, the Bears defense is pretty darn good. Bears 21, Panthers 18
Green Bay Packers (4-0) at Tampa Bay Buccaneers (3-2), Sunday at 4:25 pm ET (FOX)
Tabeek's Take: Green Bay is the most complete team in the NFL right now. Aaron Rodgers is playing some of his best ball and he's getting Davante Adams back. This will be a close game, for the most part. Packers 31, Buccaneers 24
BYE: New Orleans Saints (3-2)
And just in case you're keeping score at home, here's how I'm doing with these predictions:
NFC South picks: 8-3
Picks on Falcons: 0-5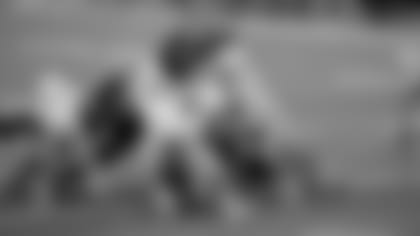 NFC South standings heading into Week 6
1. New Orleans Saints: 3-2 overall
vs. NFC South: 1-0
vs. NFC opponents: 2-1
Next three games: vs. Panthers (3-2), at Bears (4-1), at Buccaneers (3-2)
2. Tampa Bay Buccaneers: 3-2 overall
vs. NFC South: 1-1
vs. NFC opponents: 1-2
Next three games: vs. Packers (4-0), at Raiders (3-2), at Giants (0-5)
3. Carolina Panthers: 3-2 overall
vs. NFC South: 1-1
vs. NFC opponents: 2-1
Next three games: vs. Bears (4-1), at Saints (3-2), vs. Falcons (0-5)
4. Atlanta Falcons: 0-5 overall
vs. NFC South: 0-1
vs. NFC opponents: 0-5
Next three games: at Vikings (1-4), vs. Lions (1-3), at Panthers (3-2)
Tabeek's Take: It's now an 11-game season for the Falcons; they can't be concerned at all about what's going on in the rest of the division at this point. That said, no other team has taken control as the Saints, Bucs and Panthers all share identical 3-2 records. There's a lot of football left to be played and all Atlanta should be concerned with is going 1-0 this week. We're a long way from sorting this thing out.
For a complete look at the official 2020 NFL standings, click here.