Football is back, and the Texans and Chiefs made it official on Thursday night.
You know who and what else is back? The so-called NFL experts and all of their season predictions. Some are credible and some are, well, laughable.
Do you know what they all have in common? None of them will score a single point or have an impact on any of the Falcons' games. But readers get really worked up over them and take them way too seriously.
So, let's start right there with this edition of Beek's Bits.
Prognosticators: Falcons all over the map
If you're dead set on reading NFL predictions or, like me, peruse through them out of mere curiosity, at least read, listen or watch people who know what the heck they're talking about. I'm talking about credible news outlets and steering clear of the (toxic) message boards with anonymous posts and blogs that are comprised of writers who don't actually cover teams or the league.
I know this stuff matters to readers (and I'm looking at you, Falcons fans) because I literally get hundreds of emails in my Straight from the Beek inbox every offseason. And when the Falcons are "disrespected" or "getting no love" from the prognosticators and so-called experts, they want to know why because, well, they're mad. I love the passion, but let's tap the brakes on the outrage.
Alright, so what are they saying about the Falcons in 2020? After going through and reading season predictions at CBS Sports (I trust them because I worked there for years), ESPN, The Sporting News, USA TODAY, Pro Football Focus, NBC Sports, Bleacher Report, NFL.com, and The Ringer, I can tell you one thing: Expectations aren't high for the Falcons. Here are some:
In short, most see the defending NFC South champs Saints and the headline-grabbing Buccaneers as major obstacles for a Falcons team that has finished 7-9 in back-to-back season and gone 24-24 since Super Bowl LI. In fact, just about every season prediction that I read had Atlanta finishing third in the NFC South with a win totals that ranged from 7-9 to 9-7.
One of the more positive outlooks on the Falcons came from Brian Witt of NBC Sports, who wrote, "The Falcons should be great on offense and will be in the thick of the wild-card race." He also predicted the Falcons would finish 9-7 and third in the South. On the flip side, four of the six NFL writers at CBS Sports have the Falcons finishing last in the division.
So, there you go, folks. Some are predicting playoffs, and some aren't. That's your "expert" takes – and, like I said above, none of 'em matter once that ball is kicked off at approximately 1:02 p.m. ET at Mercedes-Benz Stadium on Sunday.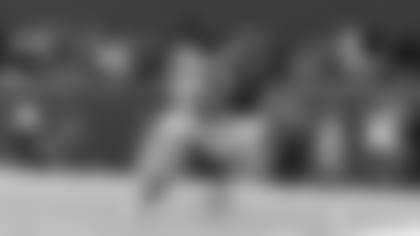 Falcons need to win – and early, too
The Seahawks and Falcons have met 19 times and Seattle leads the all-time series, 11-8. Two of those games were in the postseason – 2013 and 2017 – and the Falcons won both. But just like those preseason predictions I mentioned above, recent history or which team leads the all-time series doesn't matter come Sunday.
What does matter is starting the season off with a win. Why? Take a look at how the Falcons have started the last four seasons:
2016: Started 4-1 and made the playoffs
2017: Started 3-1 and made the playoffs
2018: Started 1-4 and finished 7-9; missed playoffs
2019: Started 1-7 and finished 7-9; missed playoffs
If that doesn't convince you that the Falcons must stack some wins together early, looking at the back end of their schedule should do the trick. The Falcons' final four games on this year's slate might be even tougher than the opening four. Three games are on the road, beginning with a trip to the West Coast to play in Los Angeles. Here's a look:
Dec. 13 at Chargers
Dec. 20 vs. Buccaneers
Dec. 27 at Chiefs
Jan. 3 at Buccaneers
Even though the Falcons have missed the playoffs the last two seasons, Atlanta has traditionally finished strong under Dan Quinn.
2016: Finished 4-0
2017: Finished 3-1
2018: Finished 3-1
2019: Finished 4-0
Put it all together and it's fairly simple to connect the dots as to what needs to happen. Win early.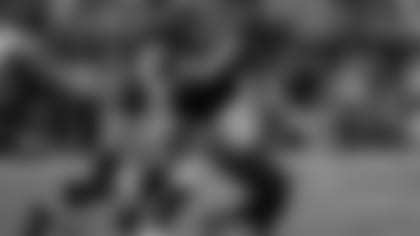 Secret to beating the Seahawks
I think the Falcons will win, if they can do the one thing I've written more about than any other topic over the last two years in Straight from the Beek: Control the trenches.
The Falcons must keep Matt Ryan upright and give him a clean pocket for just an extra second or two to disperse the ball to all of those playmakers on offense. If they can, they should score plenty of points against this Seahawks defense. Remember, Ryan was sacked 48 times in 2019 and 42 times the season before. Too many times that offense was in second- and third-and-longs situations, not to mention all of the extra hits Ryan took back there.
On the flip side, that Falcons defense must find a way to affect Russell Wilson, which is much easier said than done. No quarterback in the league performs as well under pressure as the Seahawks quarterback does. If you haven't read this week's After Further Review yet – The Escape Artist: Can the Falcons pin Russell Wilson down? – you should as soon as your done gobbling up these Beek's Bits.
As Will McFadden noted in his piece, the key to stopping Wilson is getting pressure up front and locking things down in back. And here's a key stat: When the Falcons have sacked Wilson at least twice and force a turnover, they have not lost to Seattle. Otherwise, Wilson and Co. have come away successful.
So, there's the secret formula to a win Sunday: Protect Matt Ryan, sack Russell Wilson at least twice and force a turnover. Do I think the Falcons can do it? Yep, that investment in Dante Fowler pays off.
Tabeek's Take: Falcons 27, Seahawks 21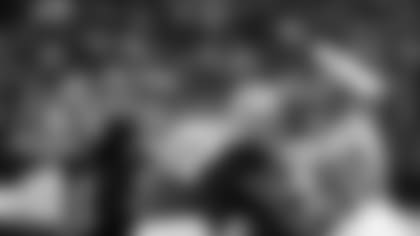 Spin around the NFC South
Here is what's on tap for the Falcons' division foes on Sunday:
Las Vegas Raiders at Carolina Panthers, 1 p.m. ET
With no preseason games, no one really knows what to expect from the Panthers, who come into the year with a new head coach in Matt Rhule, a new staff and Teddy Bridgewater replacing Cam Newton at quarterback. It's tough to travel cross country and win on the road, but Raiders coach Jon Gruden said his team has been getting up and practicing at 7:30 a.m. all week in preparation for this one. They'll be ready and put some points up on that young Carolina defense.
Tabeek's Take: Raiders 34, Panthers 17
Tampa Bay Buccaneers at New Orleans Saints, 4:25 p.m. ET
Can the new-look Bucs march into New Orleans and ambush the Saints, like they did in the 2018 season-opener? Maybe, but I don't think it will happen. I think the Bucs are going to need some time before they hit their stride. Plus, I think the Saints, who are in Super Bowl-or-bust mode in what figures to be Drew Brees' swan song season, will be looking to make a statement early.
Tabeek's Take: Saints 35, Bucs 24