Editor's note: The game predictions below reflect the majority of picks from each media outlet. Splits will be noted.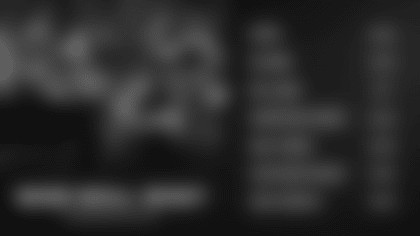 The Falcons will open the 2020 NFL season by hosting the Seattle Seahawks at Mercedes-Benz Stadium on Sunday. Atlanta will look to continue the momentum it built with four consecutive victories to end the 2019 campaign.
For a deeper look into Sunday's matchup, see below for the capsule of the Falcons Week 1 game courtesy of the NFL's Football Communications Department.
QB RUSSELL WILSON passed for 4,110 yards with 31 TDs vs. 5 INTs for 106.3 rating in 2019. Has 86 career regular-season wins & needs 7 in 2020 to surpass PEYTON MANNING (92) for most by QB in his first 9 seasons. Has career 101.2 passer rating, second-highest in NFL history (min. 1,500 attempts). Has 6 TDs vs. INT for 104 rating in four career starts vs. Atlanta.
RB CHRIS CARSON ranked 5th in NFL with career-high 1,230 rush yards and had 9 scrimmage TDs (7 rush, 2 rec.) in 2019. Is only RB with 1,100+ rush yards & 7+ rush TDs in each of past 2 seasons. Rushed for 90 yards & TD in last meeting.
RB CARLOS HYDE makes Seattle debut. Had career-high 1,070 rush yards with Houston last season.
WR TYLER LOCKETT set career-highs in receptions (82) & rec. yards (1,057) & had 8 rec. TDs in 2019. Had 6 catches for 100 yards in last meeting.
WR DK METCALF had 58 receptions for 900 yards last season, both second-most by rookie in franchise history.
TE GREG OLSEN makes Seattle debut. Ranks fifth all-time among TEs in catches (718) & receiving yards (8,444).
LB BOBBY WAGNER led NFL with 159 tackles in 2019, his 8th consecutive season with 100+ tackles. Leads active players with 1,073 tackles since 2012.
LB K.J. WRIGHT had career-high 132 tackles last season.
LB BRUCE IRVIN had career-high 8.5 sacks with Car. in 2019 & had 22 sacks in 4 seasons (2012-15) with Seattle.
S JAMAL ADAMS makes Seattle debut. Had 6.5 sacks in 2019, tied 4th-most by DB in single season since 1982.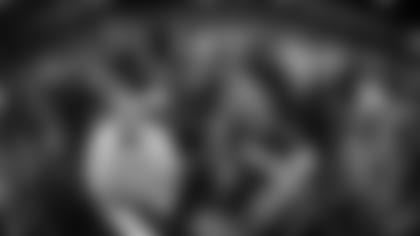 QB MATT RYAN has 51,186 career pass yards and needs 290 to surpass HOFer JOHN ELWAY (51,475) for 9th-most in NFL history. Reached 50,000 pass yards second-fewest games (186) in NFL history. Has 4,000+ pass yards in nine consecutive seasons, second-longest streak in NFL history. Has 10 TDs vs. 2 INTs for 96.1 rating in 5 career starts vs. Seattle.
RB TODD GURLEY makes Atlanta debut. Since 2015, leads NFL in both rush TDs (58) & total TDs (70) & ranks 2nd in both rush yards (5,404) & scrimmage yards (7,494). Has 623 scrimmage yards (124.6 per game) & 11 TDs in his past 5 vs. Seattle.
WR JULIO JONES ranked second in NFL with 1,394 rec. yards last season & became 3rd WR (ANTONIO BROWN & TORRY HOLT) with 1,250+ rec. yards in six consecutive seasons in NFL history. Became fastest player (125 games) to reach 12,000 rec. yards in league annals. Has 55 career games with 100+ rec. yards, 4th most in NFL history. Has 489 rec. yards (122.3 per game) & TD catch in 4 career games vs. Seattle.
WR CALVIN RIDLEY had 63 catches for career-high 866 rec. yards & 7 TDs in 2019.
DT GRADY JARRETT had career-high 7.5 sacks last season.
DE DANTE FOWLER makes Atlanta debut. Had career-high 11.5 sacks with Rams in 2019.
LB DEION JONES had 110 tackles last season, his 3rd career 100-tackle season. Is 1 of 4 with 4-plus defensive TDs (4) since 2016.
S DAMONTAE KAZEE has 10 INTs since 2018, tied-most in NFL.
CB A.J. TERRELL was selected in 1st round (16th overall) in 2020 NFL Draft.
Atlanta Falcons will debut new uniforms this season, beginning with black home jerseys against the Seahawks in Week 1, new gradient jerseys in week 7 against the Lions and Throwbacks week 13 against the Saints.