From the jump, the Falcons' running back group looked to be locked in. Throughout minicamp, training camp and the preseason, Atlanta's primary group of five – Devonta Freeman, Ito Smith, Brian Hill, Qadree Ollison and Kenjon Barner – set the tone in practice and competed against one another.
With the notable exception of rookie Tony Brooks-James, who gained 137 yards and scored two touchdowns in the final preseason game and might be a practice squad candidate, the Falcons elected to keep those five running backs on the 53-man roster. If one were to count fullback Ricky Ortiz among that group, Atlanta has six backfield players heading into the season.
Freeman and Smith were seen as the clear No. 1 and No. 2 backs heading into the preseason, and they did nothing to raise concerns about their status entering 2019. During his time in practice and limited time in games, Freeman – who has missed 16 games due to various injuries over the last two seasons – looked fast and at home on the field. Smith was consistent and reliable early in most of the Falcons' preseason games.
Barner's position on the roster might technically say running back, but he's here as the team's primary returner. That's an important distinction as it pertains to Barner's value to the team, although he's more than able to take a few snaps on offense if needed.
"I think in our mind, we always keep one or two that are special teams first," Falcons coach Dan Quinn said during the preseason. "When you think in that way, that could be at any position. In the past, we've had returners that mostly did that."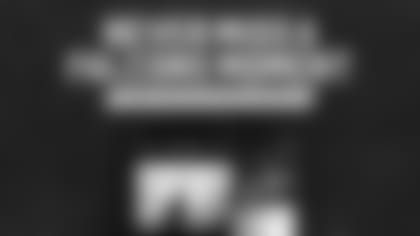 Download Official Atlanta Falcons App
Roster, depth chart, breaking news, and more delivered straight to your phone!
The primary battle this preseason seemed to be between Hill, who the Falcons drafted in the fifth round of the 2017 NFL Draft, and Ollison, who was Atlanta's fifth-round pick this year.
Appearance-wise, both players fit the mold of short-yardage back. Hill is listed at 6-foot-1 and 219 pounds; Ollison is 6-foot-1 and 232 pounds. Both backs had plenty of opportunities throughout the preseason and they each took advantage of their time on the field.
Ollison was the team's leading rusher in the preseason, carrying the ball 49 times for 180 yards and two touchdowns. Hill saw less playing time as the exhibition games continued but he was an early breakout star in the preseason for the Falcons, gaining 99 yards and scoring one touchdown on 27 carries. Hill also scored the first preseason touchdown for Atlanta on a 1-yard touchdown catch.
The Falcons have primarily relied on the 1-2 punch of Freeman and Tevin Coleman in recent seasons. With Coleman out west in San Francisco, a new dynamic must emerge. With five tailbacks and a fullback on the roster, Atlanta will have plenty of options to choose from.