Following the Senior Bowl, Falcons scouts gathered for two weeks in the team headquarters in Flowery Branch, where they discussed the players they have evaluated over the past year, to determine their first draft board.
One of those opportunities to rise or fall on the Falcons board begins at the NFL Combine. From Mar. 1 to Mar. 7, the combine allows evaluators to get verified measurements, medical reports, evaluate speed and strength, and interview players.
Here are five players to keep an eye on in Indianapolis:
Kenneth Walker III (5' 9", 212 pounds), RB
Cordarrelle Patterson was the Falcons workhorse back this season, also servicing as one of their best receivers, but he could out-price the Falcons in free agency.
Mike Davis, who the Falcons signed to be the starter, struggled in 2021, and the Falcons could look to move on from him. Regardless, it seems like it would be a challenge for both of these running backs to be back next season. The Falcons had the second-lowest team rushing yards in the NFL last season and have not had a thousand-yard rusher since Devonta Freeman in 2016.
Walker could be the perfect fit if the Falcons want to upgrade their rushing attack. Arthur Smith led the best rushing attack in the NFL as offensive coordinator of the Tennessee Titans. Derrick Henry led the league in rushing yards in both seasons under Smith. That is not to say that Walker is Henry, but Walker has the potential to become a three-down back and legitimate starter in the NFL. With Smith's history of dominant rushing offenses and two second-round picks, this could be the draft where Smith decides to invest a running back for the future.
Walker was the best running back in college football in 2021. He was great at making defenders miss but was also not afraid to lower his shoulder. Walker also showed the speed to break away from defenders and get outside. One of his best games came against Michigan, where he rushed for five touchdowns and 194 yards in the win. Walker won the Walter Camp Award, given to college football's "Player of the Year."
David Ojabo (6' 5", 249 pounds), EDGE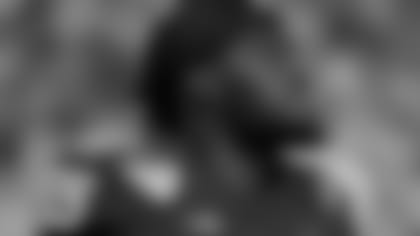 After little production in 2020, Ojabo exploded for the Michigan Wolverines in 2021. Ojabo finished with eleven sacks, 35 tackles (12 for loss), and three passes deflected. With the Falcons' ranking dead last in sacks at 2021, many talent evaluators see Ojabo as a perfect fit in Atlanta, and he has been the player most linked to Atlanta in mock drafts.
One of the concerns with Ojabo is that he played opposite of edge rusher Aidan Hutchinson, who could be the No.1 pick in the 2022 draft. Players often playing on a dominant defensive line or opposite a talented edge rusher can struggle in different situations.
Derek Stingley Jr. (6'1", 195 pounds), CB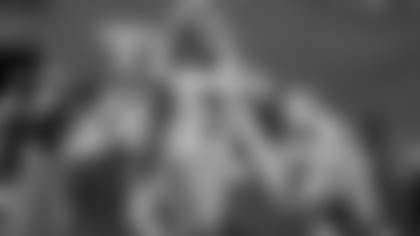 Stingley may be the player with the most to lose or gain at the combine. He was an All-American in his freshman season on LSU's national championship-winning squad and led the SEC with six interceptions that season. Then, Stingley played just ten games over his remaining two seasons, battling injuries, and was never quite the player he was as a freshman.
Stingley has been mocked almost everywhere in the first round because the questions surrounding him. It was reported that that he won't workout at the combine, but clean bill of health at the combine and great performance in interviews would help Stingley significantly at the draft in April.
Jermaine Johnson (6' 5", 260 pounds), EDGE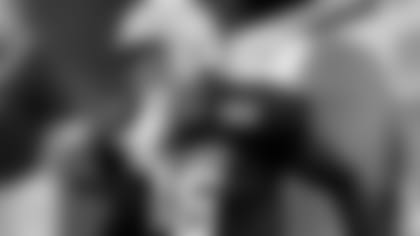 Johnson was arguably the best defensive player at the Senior Bowl, showing his array of pass rush moves and generating power off of the edge. Johnson has been linked to the Falcons at No. 8 overall in The Athletic's latest mock draft.
After transferring from the University of Georgia to Florida State, Johnson quickly developed into one of the best defensive ends in the country. Johnson racked up an ACC-leading 11.5 sacks along with 70 tackles for the Seminoles.
Malik Willis (6'1", 225 pounds), QB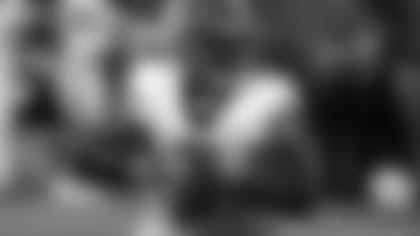 Arthur Blank has talked about a 'sunset' for Matt Ryan, and with two years remaining on his deal, that 'sunset' could begin in this year's draft. Willis was the best quarterback at the Senior Bowl while splitting time at practices with many of the other top quarterback prospects. He has been compared to Jalen Hurts because of his scrambling ability but has significantly greater throwing power.
Willis will need to grow with his ball placement, and his play fluctuated in 2021, throwing for 12 interceptions over his final eight games, including three three-interception games. Still, he may have the highest upside of any quarterback in this draft.
Others to watch:
Dameon Pierce, RB
Ahmad "Sauce" Gardner, CB
Kayvon Thibodeaux, EDGE
Drake London, WR
Travon Walker, EDGE
Breece Hall, RB
Zion Johnson, G
George Karlaftis, EDGE
Kenny Pickett, QB
Kenyon Green, G
The Best Season Ticket Member Benefits are Back
We're offering our best season ticket benefits packages ever this year! Find the season ticket benefits that are most attractive to you.