Editor's note: This is the seventh of 10 prospect profiles on players who could be on the Falcons' radar in the first round.
The Atlanta Falcons could use help at a number of spots on defense after parting ways with several veterans this offseason. There's one player in this draft whose versatility on defense is unparalleled and who could help improve Atlanta's defense in many different areas, and that player is former Clemson linebacker Isaiah Simmons – the No. 2 player on Dave Archer's Big Board.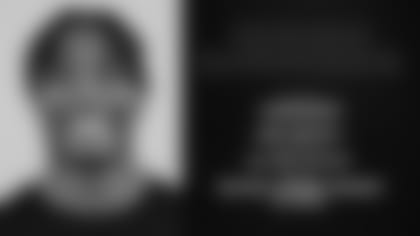 Henderson wasn't the most highly sought-after recruit coming out of Olathe North High School in Olathe, Kan. He was rated a three-star safety prospect by the 247Sports Composite Rankings and the 25th safety prospect in the country. Simmons redshirted his first season at Clemson and played safety in 2017 before transitioning to linebacker in 2018.
As a linebacker, Simmons flourished. According to the team's website, Simmons led all defensive players with 97 tackles in 2018 while also recording seven pass defenses and a pick-six. He only continued to improve in his second season at linebacker, registering 104 tackles, 16.5 tackles for a loss, eight sacks, eight pass defenses and three interceptions as a junior in 2019. He was awarded the Butkus Award as the nation's top linebacker for his efforts.
How Simmons fits in with the Falcons
The real question is, how doesn't Simmons fit in with the Falcons? Hybrid players have never been more valuable in the NFL as they are today, and Simmons may be the ultimate hybrid. The 6-foot-4, 238-pound linebacker ran the 40-yard dash in 4.39 seconds at the NFL combine, highlighting his freakish athleticism.
Clemson lined Simmons up all over the field, and regardless of where he was stationed, he thrived. His closest comparison might not even be an NFL player but rather one of the NBA unicorns like Giannis Antetokounmpo or Kevin Durant – someone whose refined coordination shouldn't be possible given his size.
Simmons is currently projected to be a top-five pick in the draft, so the Falcons would likely have to trade up to have a chance at acquiring him. But Simmons fits a number of areas Atlanta is looking to improve. He can rush the passer like any edger rusher, he can line up in the slot against both tight ends and wide receivers and he has sideline-to-sideline range with outstanding tackling ability.
During any given Clemson game, it was not uncommon to see Simmons line up on the line of scrimmage during one play, move over to the slot on the next play and line up at safety on the play after that. Regardless of where he lined up, Simmons always found himself near the ball and his effort was remarkable. He's a player that opposing offenses will have to game plan for, and he's the perfect chess piece for a defensive coordinator to utilize.
"Ascending hybrid talent with rare length, speed and versatility to create mismatches for the offense, depending upon alignment. He has a bachelor's at three positions (slot corner, safety, linebacker) but could earn a master's degree in complex workload with a more focused and defined job description than "jack-of-all-trades." He can handle zone or man coverage from a variety of spots on the field, which gives defensive coordinators a chance to disguise blitz packages and exotic post-snap looks. He'll miss run fits and can be misdirected due to a lack of instincts near the line, but his playmaking range outweighs those concerns for now. His unique potential to spy and shrink the field against dual-threat quarterbacks could push him way up the draft board." – Lance Zierlein, NFL.com