Editor's note: This is the third of 10 prospect profiles on players who could be on the Falcons' radar in the first round.
The Atlanta Falcons added an edge rusher in free agency by bringing in Dante Fowler, who enjoyed a breakout season with 11.5 sacks in 2019. That signing gives the Falcons options in the first round at pick No. 16, and they could further add to their pass rush with one of the top interior defenders in the draft, former South Carolina defensive tackle Javon Kinlaw – the No. 7-overall prospect on Dave Archer's Big Board.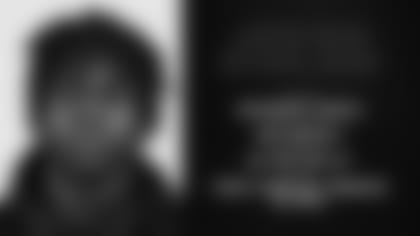 Initially an offensive tackle prospect coming out of high school, Kinlaw spent a year at Jones County Junior College after not qualifying, academically, to attend South Carolina. After the 2016 season, in which Kinlaw switched over to the defensive side, he was rated the No. 2 defensive end JUCO prospect by the 247Sports Composite Rankings.
Kinlaw reshaped his body, dropping nearly 40 pounds, upon arriving at South Carolina, which helped him see playing time early in his career. That hard work paid off in his junior and senior seasons, as Kinlaw became a force on the interior, earning 15 tackles for a loss, 10 sacks and seven pass defenses.
Possessing the ideal size and length to thrive in the NFL, Kinlaw is one of the top draft prospects for a reason. What should terrify offensive linemen is that Kinlaw is still fairly raw from a technique standpoint. With his natural strength and surprising athleticism, if Kinlaw becomes competent with his technique, he'll be a great player for a very long time.
How Kinlaw fits in with the Falcons
While Derrick Brown is viewed as the top defensive tackle in this class, Kinlaw might have the most upside as a pass rusher among the best interior guys entering the NFL. He's already more than capable of holding up the point of attack against the run and imagining him next to Grady Jarrett is more than enticing. Jarrett already commands a double team on passing downs, but Kinlaw could soon command one on every down.
For someone his size, Kinlaw is exceptionally explosive on the interior. At times, he can get past an offensive lineman before he even has much time to react. Kinlaw forces an offensive lineman to stay mentally focused and physically prepared on virtually every snap, because he can overwhelm someone so quickly.
On run downs, Kinlaw can hold his own against double teams and anchor at the point of attack. This would free up Atlanta's free-flowing linebackers to attack gaps and make plenty of plays. Kinlaw does have a tendency to open himself up against zone blocks and can get washed out of the play, but that's something that can be corrected fairly easily.
He doesn't yet have a wide array of pass rush moves, but there are few players better to learn from in that regard than Jarrett. What Kinlaw does use from time to time is a devastating push-pull move that few college linemen could withstand. There are times when Kinlaw tries to get "skinny" through the gap, and he leaves an open target for a lineman to knock him over. For a player with his size and strength, Kinlaw was on the ground a fair amount. He also has a tendency to pop up while rushing the passer, which leaves him vulnerable and NFL linemen will make him pay for that. Again, that's something that can be coached out of him.
While he may be raw in a few areas that will need to be cleaned up at the pro level, one just needs to turn on the South Carolina-Georgia game from 2019 to see how thoroughly Kinlaw can take over a game. He dominated one of the best offensive lines in the country and made it look easy.
"For a player with so many elite physical traits, Kinlaw's tape was much more inconsistent than expected. He had moments where he was able to use his size, length and power to overwhelm opponents, but poor pad level and an inability to harness his energy coming off the snap led to body control and balance issues that prevented him from reaching his full potential. He can be a disruptive force along the interior with that explosive first step and freaky physical gifts, but utilizing his heavy hands and plus length as a read-and-react 3-4 end might allow for improved technique, control and consistency. No matter the front, Kinlaw's traits and potential could make him a solid starter early in his career." – Lance Zierlein, NFL.com