Editor's note: This is the first of 10 prospect profiles on players who could be on the Falcons' radar in the first round.
The Atlanta Falcons parted ways with pass rusher Vic Beasley this offseason, but there is a player in this year's draft who seems perfectly suited to play the same type of role for this Falcons defense that Beasley did: K'Lavon Chaisson.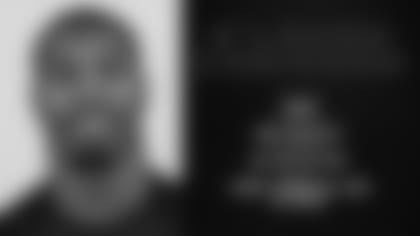 Coming out of North Shore High School in Houston, Chaisson was rated a four-star prospect and the No. 4 weakside defensive end in his class by the 247Sports Composite Rankings. Chaisson finished his freshman season at LSU with just two sacks and 4.5 tackles for a loss, but he appeared set for a breakout season as a sophomore with a dominant season-opening performance.
Chaisson recorded five tackles, a sack and a tackle for a loss against Miami in Week 1 of the 2018 season, but he unfortunately sustained an ACL injury that cost him the remainder of the year. The LSU edge rusher had 6.5 sacks and 13.5 tackles for a loss in his final college season, but that's not typical production for a projected first-rounder.
Which is exactly the main debate point when discussing Chaisson: How do you weigh his on-tape athletic talent and skillset against his lack of production at the college level? Chaisson has all of the tools to become a great NFL defender, but it all depends on how willing the Falcons are to overlook his underwhelming stats at LSU. Matt Tabeek had no problem betting on Chaisson's upside in one of his recent mock drafts for the Falcons, selecting him at No. 16.
How Chaisson fits in with the Falcons
But let's talk about the positives now, shall we? Chaisson offers plenty of versatility that the Falcons could put to great use. Having both Dante Fowler and Chaisson might be a bit redundant, as they both could occupy similar roles, but if the Falcons view boosting their pass rush as the top priority, Chaisson can help them do that.
As Chaisson, himself, put it at this year's NFL combine, he "speaks three languages." He went on to explain that this meant he can rush the passer, defend against the run and drop into coverage. His play on film backs up this statement; he had plenty of positive moments doing all three.
Starting with his ability to rush the passer, Chaisson isn't just a speed rusher, although he is extremely explosive. He can beat offensive tackles around the edge, showcasing freakish bend and body control, but he also has surprising power for someone listed at 254 pounds. Although he doesn't have a wide array of refined pass rushing moves, Chaisson offers one pristine piece of marble for an NFL coach to sculpt.
The power that Chaisson displays on some of his pass rushes also helps him be a fairly stout run defender on the edge. What makes Chaisson a really talented player against the run is his ability to use his strength to hold his ground, keep his eyes in the backfield on the play and utilize his quickness to disengage and make tackles. He has the type of handwork to get away from an offensive lineman before they even realize what's happened.
It's when Chaisson plays in space that his full range of athleticism is on display. Despite tearing his ACL in 2018, Chaisson looked very confident and fluid while dropping into coverage and breaking on the football. His hips are extremely loose and he showed plenty of football intelligence to diagnose plays as they were unfolding.
Then, there are the intangibles that Chaisson brings to the table. He never seems to run out of gas, despite seemingly giving everything on every single play. If Chaisson finds himself out of a play, he does everything in his power to get back in it, and on several occasions his efforts were rewarded. Not only does Chaisson have the physical tools that Quinn has looked to add on defense in the past, he's got the type of competitive mindset that the Falcons desire as well.
Experts analysis
"When it comes to K'Lavon Chaisson, the toolbox is overflowing with explosive burst, freaky bend and a motor that never runs idle. His foundation to work from in terms of developing his pass rush skill set is rare. A versatile defender, LSU had Chaisson work in space and on the line of scrimmage. The notion that he can't defend the run is poppycock and Chaisson is highly effective slashing gaps and exchanging power in the trenches. Chaisson may be a touch inexperienced but LSU tasked him with responsibilities that speak to his overall versatility and football IQ. While he has room to grow, there just aren't physical restrictions present and his ceiling is incredibly high. Early in his career, taking advantage of his physical gifts and having him shoot gaps is probably his best course to seeing the field but it shouldn't take long for him to become an all-around dynamic edge defender that offers his team incredible versatility." – Joe Marino, The Draft Network