Editor's note: This is the second of 10 prospect profiles on players who could be on the Falcons' radar in the first round.
The cornerback position is arguably the one the Falcons need to address the most at this point in the offseason. Fortunately, there are a number of quality cornerbacks in this year's NFL Draft who should be there when the Falcons pick at No. 16, including former LSU star Kristian Fulton – the No. 23-overall player on Dave Archer's Big Board.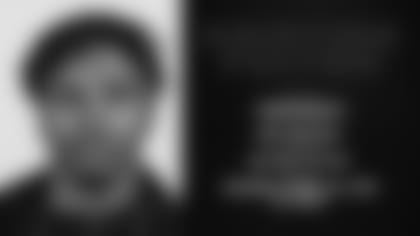 Fulton was regarded as one of the top prospects in the nation coming out of Archbishop Rummel High School in Metairie, La. He was a five-star prospect and the third-best cornerback in his class, according to the 247Sports Composite Rankings. Injuries plagued the much-ballyhooed Fulton during his freshman season at LSU, and he was suspended for the entirety of his sophomore season after the NCAA ruled he attempted to tamper with a drug test.
Once he returned to the field in 2018, Fulton showed exactly why he was so highly regarded coming out of high school. His 20 pass breakups are among the most by any college corner the past two seasons, and he allowed just 17 completions on 41 targets in 2018, according to Pro Football Focus.
Some draft analysts have questioned Fulton's speed relative to other's in this class, but he proved he had more than enough juice in that area with a 4.46-second 40-yard dash at the NFL combine. Fulton appears to be among the more polarizing top-tier players within the draft community, but what he's shown on film provides reason to believe he could fill Atlanta's need at corner.
How Fulton fits in with the Falcons
Right off the bat, it's clear how much confidence Fulton has in his technique and athleticism. While he might not be the fastest player in the class, he's right up there when it comes to fluidity and short-area quickness. That quickness is evident in the way he mirrors opposing receivers as they make their initial moves at the line of scrimmage.
At times it looks like Fulton is the receiver's shadow, that's how seamless his reactions are while backpedaling. This confidence is also shown in his patience. While there are times when Fulton will try to disrupt a receiver by jamming him at the line, there are far more reps showing Fulton mirroring his opponent and making him make the first move.
This is a skill that will be important in the NFL, and Fulton remained calm and steady against some of the best players in the SEC.
That Fulton was so sticky against receivers in college is a large reason why he was rarely tested by opposing quarterbacks. One of the largest knocks against him is his lack of interceptions at LSU – he had just two – and that lack of ball-hawking production might leave Fulton a little lower on the Falcons' draft board. However, Fulton appears to be one of the most comfortable cornerbacks with his back towards the ball, as evidenced by his high number of pass breakups.
Fulton's traits would seem to best transition to a man coverage scheme in the NFL, but he did make several plays while in zone coverage, and he had plenty of good moments while covering the deep third of the field. He is quick to break on routes that are in front of him in zone defense, although dropping into a zone does minimize some of what he does especially well.
As far as his skills as a run defender, Fulton could use some work in this area. He isn't afraid of contact, although he doesn't involve himself in plays where he's not needed. Fulton also has some reps where he dives at a defender's legs with his shoulder instead of wrapping and rolling, which the Falcons prefer as a form of tackling.
"Fulton's off-field issues are well in the past at this point and his tape over the past couple seasons is the only thing that needs to do the talking now. He's been one of the stickiest man-cover corners in all of college football over that span. Unlike a lot of college corners who rely on bullying receivers at the line and along the route, Fulton is a patient technician who will be in your hip pocket all day long. That's a playing style that's far more projectable to the next level as you can't fake movement skills like his. His game will be picked apart and is far from perfect, but you don't put up consistent production like Fulton did without serious talent." – Pro Football Focus