Welcome to Straight from the 'Beek! Got a question about the Falcons? All topics are fair game – X's and O's, potential training camp battles, the schedule, how the rookies are looking so far, what other teams are doing, the uniforms, anything. This is your place to ask and get some answers. Just remember, all opinions here are mine unless noted otherwise.
Hey there Beek, love this forum and your insight into the team. I just finished reading comments from another fan bout how Matt Ryan is not an elite QB, can't throw the long ball, not accurate, blah blah blah, and loved your response! I just don't get these folks. I've been fan since the beginning in the old Fulton County Stadium days and I can guarantee you Matt is by far the best QB we've had. And I'd say to them, if he's not a top-5 QB, name me five better ones currently playing. Now with all that said my question to you is, with Matt going into his 11th year and still playing at a high level, just how many more years do you feel we have before it's time to seriously start thinking about the next generation QB to bring in and start grooming?
Matt: Hey, Bill. Let's get something straight. Everyone's got a right to their opinion, and I'm not questioning anyone's loyalty because they may not like a certain player, etc. But there's a big difference between someone's opinion and the facts, and I'll leave it at that. As far as your question goes, now is not the time to be thinking about the post-Ryan era. He just signed a five-year extension worth a reported $150 million and this team is set up to win now with Ryan at the helm. Yes, Ryan is 33 and is entering his 11th season, but he can still make all the throws, is healthy and takes good care of himself. He's only missed two games in his NFL career, which is pretty remarkable. Now, if something were to change – for example, if he were to sustain a serious injury or his level of play started to drop off – then maybe you start thinking about life after Ryan. Keep in mind one other thing, Bill. Players are eating better, training smarter and playing longer these days. As long as the team is competitive and set up to win, I could see Ryan playing even in his late 30s and early 40s – as long as he's still playing at a high level and healthy. At this point, to be totally honest, I don't think you can put a timetable on Ryan.
---
Kaden from Wapakoneta, OH
Hey Beek, do you think our even-year success will continue in 2018?
Matt: Hmm. Let's take a look at those regular-season records over the last 10 years, Kaden.
2008: 11-5
2009: 9-7
2010: 13-3
2011: 10-6
2012: 13-3
2013: 4-12
2014: 6-10
2015: 8-8
2016: 11-5
2017: 10-6
Outside of 2014, the Falcons have certainly enjoyed some success in the even-numbered years. I do think the 2018 Falcons have a nice mix of talent and experience as well as some of the best players in the league at key positions. More importantly, I do not see any glaring holes right now. So, yes, I do think that pattern should continue, and I expect them to be in the mix for a division crown and make another postseason push. But it is still technically May, so please feel free to ask me this one again come late August or early September.
---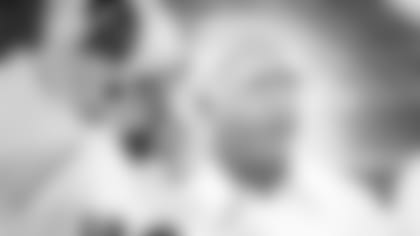 While I appreciate the Beek followers' well-thought-out opinions, I will spare mine on this question. What are your top-of-mind critical success factors for the Falcons to win division 2018?
Matt: Hey, Mark. Falcons coach Dan Quinn pointed out three specific areas where the Falcons fell short in 2017 – the lack of explosive scoring plays, red zone offense and the turnover margin. So, for starters, they must be better in those areas this season. You can't win without players, either, and staying healthy will be another critical factor (and it's one people sometimes take for granted or overlook until a player is injured, suspended, etc.). And finally, for me, it's execution. Coaches and coordinators can call the perfect play or defensive formation, but the players still have to go out and do their jobs. One of my favorite all-time lines is when the late, great John McKay (the father of Falcons president Rich McKay) was asked about his team's performance after his NFL coaching debut and he said, "Well, we didn't block well, but we made up for it by not tackling." Listen here to McKay (pictured above during his pro debut in 1976) at the 3:35 mark.
---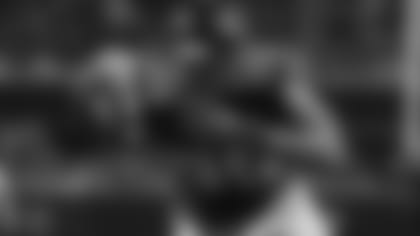 Seb from Addlestone, England
Hey Matt. Our defense peaked at the end of the season. Do you think we could become the best defense this season?
Matt: OK, most of you regulars here know where I'm going with this one. Every season is different, Seb. The players, coaches, schedule, opponents – everything. That's why it's so hard to make predictions – but, I get it. It's fun and gives us something to talk about in late May – and brag about in late January when we point out, "I called it back in training camp!" But to your question, yes, I think this Falcons defense will be a very good one in 2018. I'm not going to say it will be the best one in the league, but it has all the parts in place with Deion Jones, Grady Jarrett, Keanu Neal, Vic Beasley, De'Vondre Campbell, Takkarist McKinley, Desmond Trufant, Robert Alford, Ricardo Allen, Jack Crawford (UK native!), Terrell McClain and a few others to be another top-10 unit (or better).
---
Arturo from Bakersfield, CA
Are the Falcons going to change up their helmets or jerseys?
Matt: Hey, Arturo. There's been a lot of discussion here about the uniforms – and many fans love and miss the older-style ones from the 1990s and '80s – but nothing is imminent or being discussed on that front. Could they in the future? Absolutely. And as soon as I hear something official, I'll be sure to pass it on to all of you here.
---
I just want to say thank you for keeping me informed. And for the people who don't like Matt Ryan's new contract, so be it. The haters need to wait until the season starts and then they can say what's on their minds.
Matt: Hey, no problem, Kenneth. That's what I'm here for. Fans – just like you – are always going to speak their minds. And that's a good thing!
---
Frederich from Vienna, VA
Hey Beek! I've got two questions for today: First, with the loss of Dontari Poe and Adrian Clayborn, do you think that our front seven is going to be able to play at the same levels as the last two years? I know we have filled quite a few holes but losing our lead sacker can't be good. However, I'm excited to see our new players like Terrell McClain and Deadrin Senat take the field! And a more light-hearted question: Do you see Mohamed Sanu throwing a couple more passes in 2018? He's currently 6-for-6 on his throws, and it would be great to see more!
Matt: Hey, Frederich. Look at it this way. The Falcons may have lost Dontari Poe and Adrian Clayborn during free agency, but they signed Terrell McClain, drafted Deadrin Senat and will also have a healthy Jack Crawford back, too. So, I expect the defensive interior line play to be just as good, if not better. Don't forget that Vic Beasley has moved back to defensive end full time, either. Regarding Sanu's pass attempts, I'm anticipating at least one or two again this season. Should be fun to see if he can stay perfect. Thanks for the questions!