Bright spots are tough to find after a game like the Falcons' last one in Pittsburgh. They exist but can be hard to see through the disappointment, frustration, blind rage, or whatever it is that you go through afterward. The game isn't just the final score. The numbers in the W and L columns are undoubtedly the judge and jury of success what gets you to those numbers is the real story though. And that's where the bright spots lie in a game like the 41-17 loss to the Steelers.
Falcons tight end Austin Hooper had one of the best games of his young career in Pittsburgh. The former Stanford standout caught a career-high nine passes for 77 yards. He is the third tight end in team history to log at least nine catches in a single game joining Tony Gonzalez (seven times) and Jacob Tamme.
Hooper accounted for nearly a quarter of quarterback Matt Ryan's targeted air yards, trailing only Julio Jones (35 percent) and caught nine of the 12 passes thrown his way. He was the second-most frequently targeted tight end of the weekend, trailing only Indianapolis' Eric Ebron (nine receptions, 15 targets), and his 75-percent catch percentage ranked fifth among qualifying tight ends (minimum of five targets).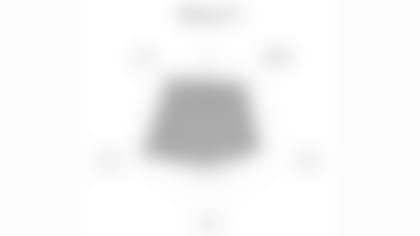 Separation was the key to Hooper's success against the Steelers. He averaged 4.01 yards of space from the nearest defender at the time of the catch or incompletion on his 12 targets. That is more than a yard better than the NFL average and it was able to help him turn four of his receptions into first downs. Hooper was very effective running shorter routes from the line of scrimmage to 10-yards deep. All nine of his receptions came in this area of the field and he helped Ryan complete 85.2 percent of his 27 passes in this zone.
It's no secret that Ryan has faith in the playmaking ability of his young tight end. Over the offseason, Hooper remained in Atlanta to work with Ryan whenever and wherever they could.
"If you want something, you've got to sacrifice something else," Hooper told AtlantaFalcons.com. "I sacrificed spending time with family and friends, and doing vacations, and doing all of this quote-unquote fun stuff to get to work with Matt. Matt's twins were on the way, and I knew he wasn't going to be on the West Coast after the season ended so I made the executive decision like, 'OK, wherever Matt's going to be this offseason, I'm going to be a part of it.'"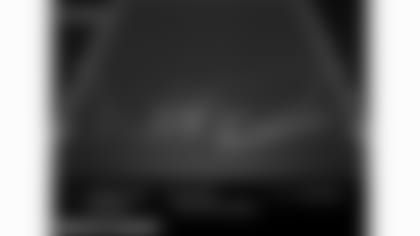 From the Falcons facility in Flowery Branch to small high schools in metro Atlanta, Hooper worked to match his timing and route running to fit the offensive scheme more precisely.
"I think being on the same page is critically important in this league because things happen so fast," Ryan said. "You have to have so many reps, you have to have so much time on task and an understanding of what we're expecting from each other in order to be successful."
The work has paid off as Hooper is on pace to set career highs in targets, receptions, and yards. The chemistry between Hooper and Ryan was on display Sunday and could be a sign of things to come for the third-year tight end.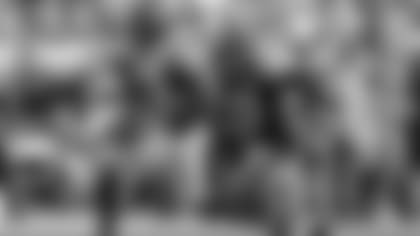 Who was the fasted Falcon of them all?
Wide receiver Mohamed Sanu was the fastest ball carrier for Atlanta against the Steelers. He clocked in at 19.96 mph on his 43-yard touchdown catch. Sanu's score was the Falcons' longest play from scrimmage and it was his longest scoring play as a Falcon. Thanks to his 32 yards after the catch, Sanu led the NFL in yards after contact (YAC) per reception in Pittsburgh.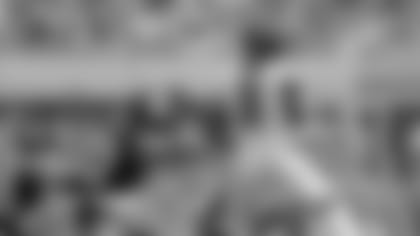 More improbable completions
Ryan tells his receivers that the ball will find them, even if that means he has to squeeze a throw from time to time. Ryan did just that on his first connection with wide receiver Julio Jones against the Steelers. Ryan's 21st completion of the game was an 18-yard seed to Jones on a third-and-5 play from the Pittsburgh 35-yard line. According to Next Gen Stats, the pass had a completion probability of 25.7 percent, the 10th lowest of any completion in Week 5. Two plays later, running back Ito Smith punched in his second rushing touchdown of the season on a 2-yard run to cut the Steelers lead to 27-17.