The Falcons are preparing for what's turning into a huge division game against the Buccaneers and you've got plenty of questions. Just remember that all opinions here are mine unless otherwise noted.
But before jump into the questions, I have a question for you. My Wildly Important NFL Power Rankings are hot off the presses and the Falcons dropped in this week's rankings. What do you think of their current positioning? Please check out the rankings and vote below.
Jeremy from Grovetown, GA
Beek, love your work and I just have to vent in all of my frustrations with this season. I have been a Falcons fan 25 of my 28 years of life, but I have to say I am disappointed this season. Point blank: we stink. We are not the noble birds I have come to know, but more like vultures looking for an easy meal. Our defense is not Falcons fast, but slow and hesitant like a vulture. I have so many frustrations it would take all day to write them out – and they are just on this season alone. I understand you can't plan injuries, but we could at least have reliable depth. I'm just disgusted and if we lose to the Browns I'm checking into a constant care facility!
Matt: I know that 99.9 percent of the readers here are Falcons fans – and even if you're not – we should all be rooting for a win over the Browns in Week 9 because no one wants to see you, Jeremy, checked into any sort of constant-care facility! But first things first, and let's talk about the Falcons-Bucs game this weekend. Yes, the team has been hit hard by the injury bug. And yes, the team was one play away from winning games against the Eagles, Saints and Bengals. But no one wants to hear any of that. I get it. If the Falcons can beat the Bucs on Sunday, they'll improve to 2-4 overall and 2-1 in the division. That's a start in the right direction – and it's very doable. And not one of their next five opponents, including the Bucs, have an above-.500 record. That's also quite encouraging. Let's say they win all five for a minute. That would mean the Falcons would head into their Thanksgiving Day showdown against the Saints with a 6-4 overall record and 2-1 division mark – with a chance to be 7-4 and 3-1 in the South. How does that sound? I think 99 percent of you would take that. I'm convinced the other 1 percent of you will never be happy.
Michael from Fredericksburg, VA
Good evening. I have a few of questions. What are our chances of beating Tampa Bay? Of getting our defense at playoff level? And this third one: If the defense is struggling, can't the Falcons find a way to play clock ball early? We barely beat Carolina because they were marching down the field. When we played the Saints, the Falcons punted the ball knowing that Drew (Brees) is a formidable QB. Couldn't the Falcons have fought for field-goal range, kicked it and won? And then the Bengals, all those games ended with the other team having the ball. My thing is start burning the clock earlier when we get the lead, so the other team doesn't get the ball near end of the game and our defense doesn't have a lot of weight on its shoulders. If defense is struggling, offense needs to hold the ball a little bit longer. What do you think?
Matt: Hi, Michael. I'm going to pass on commenting on your comments about the previous games and go right to your question. And, yes, I definitely think the Falcons would benefit from running the ball more – and effectively. It not only keeps the opposing defense honest, but it eats up the clock and keep the opposing offense on the sideline. They can't score if they're watching. I asked Falcons coach Dan Quinn specifically about the importance of getting the run game going and here's his entire response to my question: "Yeah, it means quite a bit, and I'll tell you why. In the run game, it adds to the toughness of our team, and it carries over on to third and short yardage. It carries over into four-minute opportunities. It carries over into our play-action. So there will be some games when we won't get as many long runs, but they're very important to get the explosive passes. So it's part of our balance of what we do. We just so happen that we love our runners and how we get going. That's more touches for them to have a chance for an explosive play. So it's really important what we do. We have high standards for us in the run game. We always do. It's tight ends, fullbacks, wide receivers, offensive line. Like it takes everybody to make it go. Yeah, I don't think we're hitting our mark in that spot. It's an important part of our game and an important part of our offense for sure."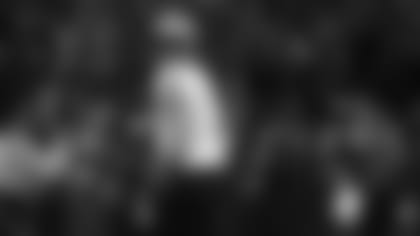 Kevin from Sierra Madre, CA
Hi, Beek. I am in no way shape or form a Saints supporter but congratulations to Drew Brees on breaking the all-time yardage record for passing. I just want to say this as other football fans will now realize how hard it is to win in the NFL South as there was not even a back-to-back division champion till the Panthers did it in 2013-2015. Thanks again, Beek, for comforting us sad Falcons supporters and Rise UP, Falcons. There is still time to make the playoffs, too.
Matt: Nice gesture there, Kevin. Drew Brees is a class act and what he's accomplished considering some of the obstacles he has to overcome is beyond impressive. The Saints (4-1) are rolling right now but it's a long season. Don't forget that. A lot can – and will – change in the NFL between now and December. Mark it down. And, yes, the Falcons still have a chance to make a run (see my first answer above), but it must start now. Thanks for writing in.
Braden from Blanco, TX
Hey, Beek! Rough, rough start for the dirty birds this season after a disappointing end to last season. I have all the faith in the brotherhood to turn it around. But is it worth rushing Debo back in Week 10? He could potentially reinjure or make it worse down the road. He's too good to risk for a subpar season. Thank you and RISE UP!
Matt: Hey, Braden. No one around here is thinking along those lines. Right now everything is on the table and the soonest Deion Jones can return is for that Nov. 18 game against the Cowboys. Any player can be hurt on any given play – it's just the reality of playing in the NFL. And players want to play. So if Jones is healthy enough to play, I'm sure he'll be out there trying to help this defense. All the rest is just speculation at this point (i.e., if the Falcons are out of it, etc.).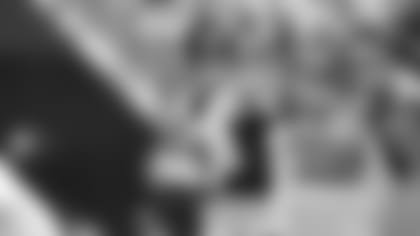 Cyril from Oglethorpe, GA
WHY DO YOU THINK MATT RYAN IS ANY GOOD? HERE IS HOW I SEE IT … Ryan plays every Sunday against an opposing QB. Look at all our losses? Every Sunday we lose to a better QB. Sure you might not want to compare Ryan against all QBs but each Sunday we PLAY AGAINST A QB THAT OUTPLAYS RYAN. THINK ABOUT NAMING 2 QUARTERBACKS THAT RYAN HAS OUTPLAYED. THERE ARE NOT ANY!! At some point you'll see how bad Ryan is, but you'll probably think Ryan is still a top 10 QB?? We'll Ryan is not in the top 20!!
Matt: Cyril, Matt Ryan doesn't play against another quarterback. He and the rest of the offense lines up against an opposing defense – and all he cares about is winning. But to your point, he's hardly been outplayed this season. In fact, through the first five games, Ryan is playing close to his 2016 pace when he was named the league's MVP.
The big difference, so far, between those two years is that the Falcons were 4-1 in 2016 and right now they're 1-4. Ryan is one of the best quarterbacks in this league, Cyril, and he's by far the best one this franchise has ever had. I'm going to politely disagree with you there. I'm still always amazed at when fans attack Ryan. It's baffling.
Eric from Tallahassee, FL
Trade this guy, Falcons suck, defense woes, tank the season; blah blah blah!!! If you Falcons fans were true fans you'd "RISE UP." We have an easy stream of games record-wise against NFC foes. OK, now I feel better. Beek, what do you think winning the next five games does for our dirty birds? I think that's a season-changer and very possible. All five teams are .500 or less and four of the five would give us conference wins as well as one division win with the Bucs. That puts us 6-4 with six games left (three of which are division games). Good shot for a wild card at minimum, right? Thoughts?
Matt: You're spot on, Eric. Check out my response to Jeremy from Grovetown, Ga., above. And you're right about the conference wins – that's the one thing I did not mention. If the Falcons won their next five games, they would have a 5-2 conference mark heading into the Thanksgiving Day showdown in New Orleans. If they accomplished all of that and somehow beat the Saints, they'd be 7-4 overall, 3-1 in the South and 6-2 in the NFC. Not too shabby. But it's all fantasy talk until it happens – and it must start this Sunday with a win against the Buccaneers.
Roy from Lincolnton, GA
Beek, it's been a rough start, but I'm still supporting my team 100 percent. I would go out and buy Falcons merchandise right now just as I did going into Super Bowl 51. My question is, what would you say to the Debbie Downers, naysayers, and fair-weather fans that only want to ride when we are on top of the wave and jump off and cry when we are in choppy waters. Please tell them that we have hope and this team can and will do great things.
Matt: Well, if you've read any of SFTB up to this point, Roy, you know that there's plenty of hope and the naysayers are alive and well, too. There are always going to be bandwagon fans – it's a fact of life. I wouldn't worry about them. And there's a segment of the population that thinks by being louder it makes them more right. Well, wrong is still wrong – and people see right through it. Just do your part, Roy. Show up for the games, support the team – the players and coaches – because they need you, man. Be loud. Be proud. And when they turn this thing around, you'll love it. And if for some reason they fall short, well, the Falcons will need fans like you more than ever! Hang in there, bud. There's a lot of football left to play!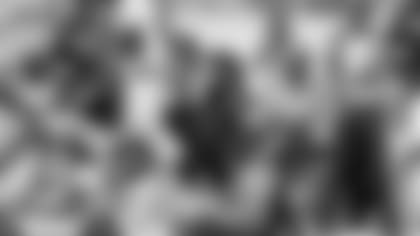 Charles from Atlanta, GA
Hey Beek! Enjoyed the podcast again! I agree that even though it was a blowout on the scoreboard, the sequence of events that happened when we were down 13-10 turned the game around. As I was watching the game, what was very obvious to me was the way our offensive and defensive were dominated. Many times, I watched our guards and center being run over and our tackles being run around. Like Archer said, the zone blitzes seemed to confuse them, especially the tackles when the ends would drop into coverage. Our defensive line almost seemed Lilliputian compared to their offensive line. First time I've noticed that type of overmatched look, the lines are the basis of everything we do on offense and defense. Am I off base in that assessment?
Matt: First, thanks for dropping the usage of Lilliputian herein SFTB. I'm sure there's a good amount of people Googling it right now, which is kind of fun to think about. At least for me, anyway. Second, glad you enjoyed the podcast – it's still evolving but we're having fun with it. Yes, I thought that sequence late in the third quarter completely changed the entire complexion of the game. You can listen to what I said about here. To your question and Lilliputian reference, I can totally see why you saw it that way – the Falcons surrendered six sacks and Matt Ryan took a beating. As Dan Quinn said on Monday, that cannot happen. And the Falcons defense has never been big, but built on strength and quickness. Against the Steelers and James Conner, they didn't like either at times. So, no, you are not off base with your comments in my opinion.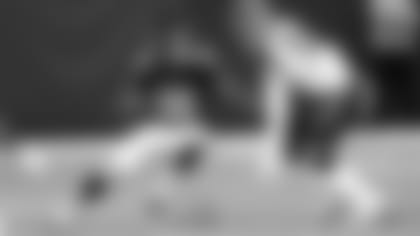 Smitty from McDonough, GA
What up, Beek? I'm a die-hard Falcons fans and I was just curious to see what you think about trying to trade Devonta Freeman and keeping Tevin Coleman and Ito Smith instead. Coleman is a beast in my opinion. He'll just end up going to another team and end up being a Hall of Famer. Don't let him walk!
Matt: Wow, Hall of Famer? Strong words and a strong take, Smitty. If we've learned anything so far this season it's that the Falcons have needed all three of those running backs this season – so it would be crazy to speculate about trading one of them right now, in my opinion. Each one of them has a different set of skills and Devonta Freeman, as we all know, received a big contract extension at the start of the 2017 season. Regarding Tevin Coleman, he's ran it 61 times for 225 yards this season for an average of 3.69 yards per run. I love watching Coleman run the ball – he definitely has another gear – but those, right now, aren't numbers that are going to land any running back in Canton. Let's see how the season plays out. General manager Thomas Dimitroff has said that he wouldn't rule out keeping both running backs. Stay tuned.
Bonnie from Deer Park, TX
Good evening, Beek! I do not really have any questions per say, just some observations here from Houston, Texas. I see parallels in my home team, the Texans, and the Falcons. I've always been, from afar, an Atlanta fan. The Falcons have the elements in place to be a perennially winning franchise. As with the case with the Texans, major scale injuries seem to be the catalyst to altering scheming, confidence and continuity. Our O-line looked a bit like Atlanta's on Sunday in that everyone was a step slow and discombobulated. Well, OK, our O-line has a myriad of issues beyond that of Atlanta, I'm sure of that you're aware. Going forward, the Falcons will be fine. They will catch some fortuitous breaks to balance out the defensive hits they've taken. A win this week against the Yuccaneers will get everything going in the right direction. In Matt Ryan and Julio Jones and the ageless Matt Bryant we trust! Great team! Great fans! Thanks for allowing me my opinion! I appreciate it #RiSeUP
Matt: Thanks so much for writing in, Bonnie. I think your perspective is a great one for the Falcons fans who are chomping at the bit for a win – and just some positive news in general. And it sure sounds to me that you have a special place in your heart for the Red and Black, which is always good. Oh, I'm some of the readers here will also get a kick out of the Tampa Bay team's nickname, too.
Chris from Atlanta, GA
Beek: I appreciate your balanced perspective, the insight you bring to your role and your empathy for what average Falcons fans are feeling these dark days! No question the injuries on the defense have been absolutely brutal, but IMHO there's more to the story behind why we're currently ranked 31st in the league in defense. If you believe in PFF Grades, (while they may not be perfect they're the only objective assessment we have of individual performance, every play, every game) there has been a precipitous drop off among many of our defensive players who are NOT injured. Let me throw out some metrics -- compared to last year, Brooks Reed's grade dropped from 81.6 to 57.8, Alford from 76.7 to 62.8, Riley from 54.5 (really bad) to 39.3 (terrible, ranked 77th in the league), Poole from 66.3 to 55, and even Takk has dropped more than 10 points in his grade. The most shocking: Beasley was graded 72.3 in 2016 and has fallen to 43.2 this year -- 100th at his position. The only bright spots are Jarrett, Kazee and Campbell, who has fallen a bit but is still pretty good. What do you think lies behind this widespread drop in performance? And isn't it interesting that Beasley has simply not been the same player since Bryan Cox left as his position coach? Cox was known for his demanding, in-your-face manner and, for some players, that's the "style" that's needed. Looking forward to your perspective on this!
Matt: Hey, Chris. I'll respond to this by saying when you have as many injuries to key players as the Falcons have experienced thus far into the season, it's going to affect the play of the entire unit. We can all admit that those guys were starters for a reason – two of which were Pro Bowlers and the other one was considered the quarterback of the defense in Ricardo Allen. Call it a domino or trickle-down effect or whatever you want, but some guys are naturally going to press and try to do more. Other may be playing out of their comfort zone at times. Not to make any excuses whatsoever – because there's no room for any more at this point --- but that's the reality. And this is the NFL and opposing offenses will look to exploit any and all weaknesses – even some pre-existing ones that might have been better disguised with the previous starters. Just some food for thought. Regardless, it's time for these players to step up and make that one play. There's little room for error right now with the season on the line.