Welcome to Straight from the 'Beek! The Falcons are a day away from a huge NFC South showdown against the rival Saints at Mercedes-Benz Stadium – and you've got plenty of questions today. Just remember, all opinions you see in this space are mine, unless otherwise noted.
Daniel from Frederick, MD
Hey Beek. Man, that Vikings game was horrible on the offensive side of the ball. I can't put the loss on the defense. I think the defense played well, especially without Tru or Poole in the lineup. But with the Saints coming up, we have to be able to keep up on the scoreboard. Field goals just won't cut it. What do you think will be key to beating the Saints this Thursday? Thanks, keep up the good work. RISE UP!
Matt: Hey there, Daniel. Appreciate that, bud. While I did predict that the Vikings-Falcons game would be a low-scoring game, I'm not so sure that will be the case Thursday night. I'm not sure how this one will go, to be honest. But here's what I think will be key: turnovers, mistakes and third-down conversions. The best way to knock a team down, especially when they're on a roll like the Saints are, is to create turnovers – take the ball away from Drew Brees and limit their opportunities. Plus, it puts the ball back into Matt Ryan's hands. Second, avoid making those costly mistakes and picking up those driving-killing penalties that force third-and-long situations. Speaking of which, the Falcons need to get back to owning third down again – which means winning on first and second down. If Atlanta can do those three things, I think it'll go a long way in pulling out a win.
---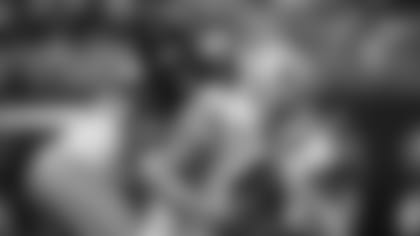 William from Charleston, SC
Hello Beek, thanks for this format. I'm concerned about the Falcons mantra of "fast and physical" on the defensive side. Fast, yes. Physical, no, other than Keanu bringing it when he can. Does anyone fear the physicality of the Falcons D? Offensively, the statement of playing with urgency has been used. I see more a method of methodical and predictable, rather than urgency. What do you think? Still hoping for great finish. Thanks, William.
Matt: Hey, William. And you're welcome. I don't think anyone thought the Falcons were predictable on offense against the Buccaneers the week before, did they? Or against the Seahawks during that rainy Monday night game up in Seattle? Both defenses played really well in the Vikings-Falcons game, I thought. And both offenses took what the defenses gave them. And ask the Cowboys – specifically Dak Prescott – about the physicality of the Falcons defense. I think every game is different, William, because the individual matchups are different. That's what it comes down to – who can put their playmakers in a position to make plays. And that's often done by exploiting a weakness in a scheme, a formation or a player. And the one thing that can negate all of that is turnovers.
Hey Beek, I enjoy reading the column. I agree with you that the Vikings game was a daunting task going in as will be both Saints games. And I couldn't agree with you more that it's not about finishing first but rather finding a way to just get in to the playoffs. Do you think that because we have no home-field advantage that we'll be in a better position once we get the wild card?
Matt: Who says the Falcons can't steal the division? And if they win out, go 11-5, and a few other teams stumble, who says they can't host a game? Let's wait and see how things shake out Thursday night first, Daniel, before we start talking about specific scenarios. I'm not ready to concede anything. I've seen teams get hot in the month of December and completely shake up the playoff picture in years past. Let's see what happens in Week 14. There are a lot of key matchups to keep an eye on in the NFC. Make sure you bookmark this page, the NFC playoff picture and where the Falcons currently stand. We'll be updating it after every slate of games.
---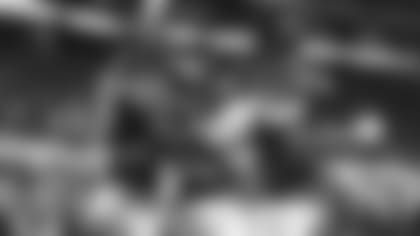 Hey Beek. Long-time Falcons fan from California here. In all honesty, we are not a winning franchise, nor do we have the "pedigree." This is by far the most complete roster I have seen and we just continue to struggle and shoot ourselves in the foot. Matty Ice is a stud, but I don't know if he has "it" or "that killer instinct." Any chance we can ever win a Super Bowl with Matt?
Matt: To answer your question, yes – absolutely. The Falcons were in a position to win Super Bowl LI and certainly have the talent to return, Tim. Those terms – killer instinct and pedigree – are tossed out there by fans sometimes, but I don't use them. If the Falcons win Thursday night – and follow it by running the table, I wonder how many people will talking about those terms? It's crazy how they pop up after a loss, but not once during a three-game winning streak.
---
Dwight from Naval Air Station Patuxent River, MD
Hey Beek! Love the read. Wow!!! The anti-Ryan, fire-Sark, "what's-going-on" stuff is amazing! I wrote in a several weeks back on the importance of maintaining perspective. I'd like to emphasize the same point now. We are in the exact same spot we were in last year. Same record, same fan concerns ... and at the end of the season, we had a genius OC, league MVP QB and a team that hit a stride all the way to the Super Bowl. Week 13, 2016, with a 7-4 record, lost (at home) to the Chiefs. Ugh. Then, ran the table to Houston. Sound familiar? It should. No guarantees going forward, but win out and we're in and you're crazy if you think Matt Ryan isn't the QB that can do it. We're lucky to have him pulling the trigger and just as lucky to have Sark calling the game. We lost to arguably the best defense in the league ... let's go meet them in the playoffs and deliver another crushing blow to them like we did two decades ago. Keep setting us all straight, Beek ... perspective.
Matt: I can't make this up: I swear this was the next email in my inbox, folks. Talk about perfect timing. And yes, yes and yes, Dwight. I understand why some fans get disappointed, but show up and support the team. Anything can happen in this game. And I'll say this again, too: It doesn't matter how you reach the playoffs, just get in. You've got to be in it to win it. Thanks for writing in, Dwight. You've restored my faith in mankind. OK, that's too much. But … thanks.
---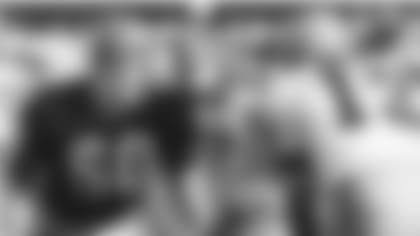 I have been a Falcons fan since I was 10 years old. Why is it that everyone defends Matt Ryan when people say he is not elite? Matt Ryan was given (not earned) a contract for 103 million dollars to do a job. And that job is to produce wins and get us a Super Bowl. In my opinion, and watching every Falcons game Matt Ryan is a first-half QB that fades to nearly non-existent in the second half of the games. I for one say if he cannot complete the job then restructure his contract or find someone who can. When are we going to get a QB to win us the Super Bowl? By the way I am in my late 40s now so, yes, I am and have been a Falcons fan since the first NFL game they played.
Matt: Before I get to your Ryan remarks, I'm just having some difficulty with your math, Steve. The Falcons' inaugural season was in 1966. That was 51 years ago. Let's move on to Ryan. Franchise quarterbacks are not easy to find, Steve. Ask the Jets how that's been going since the last time they were in a Super Bowl, which was 1969. Forget all of the franchise records he's set, the accolades, the fact that he's thrown for more than 40,000 yards and is 92-62 in games he's started during the regular season. He has led the Falcons to the Super Bowl and was this close to being named MVP of that game. And now, a year later, the team is in the playoff hunt heading into December. What am I missing? And why are you so unhappy with those results? Do you think there's a quarterback walking the street or in college right now who's better? As a Falcons fan you should feel fortunate to have Matt Ryan, Julio Jones and all of those offensive weapons on one team. Wow.
What's going on Beek. I've noticed this team performs so much better when they are the underdogs. Once people expect them to win, especially nationally, they take a step back. Last year, I feel they were able to stay under the radar. They didn't have much expectations and were winning games convincingly. This team has got to learn the pressures of being expected to win. I honestly feel we will beat the Saints because we aren't the favorites going into the game. Do you buy my theory?
Matt: I understand what you're saying, but I'm not buying it. This team expects to win every game they play. They don't worry about what the national media is saying about them one week or what people are tweeting about it. The Falcons made it to the Super Bowl last season and the core of that team is back. I'm sure they expect to win on Thursday night, too, regardless if they're perceived as the underdog or not.
---
Malachi from Carollton, GA
I am a little optimistic on the rest of this season, Beek. I feel like we have a very good chance of winning this division if we win out, and if that doesn't happen I still feel like we will get a wild-card spot. But what I'm worried about is the inconsistency of this team, Beek. What do you think is holding this team back?
Matt: At 7-5, I get it, Malachi. I'm sure you'd feel better if they had made two or three plays in previous games and were sitting at 8-4 or 9-3 instead. All you can do is take it game to game in this league. So much can happen week in and week out so it's kind of pointless (and a waste of energy) to project too far down the road. It isn't an elimination game, but Thursday night's game against the Saints is crucial. Atlanta not only needs to keep pace, but it would be nice if the Panthers (and some other NFC teams ahead of them) lost, too. Let's take it one game at a time and enjoy the ride.