Due to construction of the new Atlanta Streetcar project there will be a few lane closures in the downtown area on Sunday that could possibly impact your commute to and from the Georgia Dome for the Falcons/Bucs game. Please note the following areas will be closed or limited this weekend:
COP between International and Nassau will be down to two (2) lanes for traffic.
International Blvd. between Williams and COP will be closed.
Lucky Street one lane between Spring and COP.
Intersection of Lucky Street and Spring Street reduced to one lane.
Spring Street at Lucky reduced to one lane; maximum speed through intersection reduced to 10 mph to avoid damage to vehicles.
Please plan extra time for your commute to the Georgia Dome or take MARTA as an alternative, parking at many MARTA locations are free of charge. All parking lots open at 8 a.m.
View the map below for interstate access and an alternate route to Spring St. Click the image to view a larger version.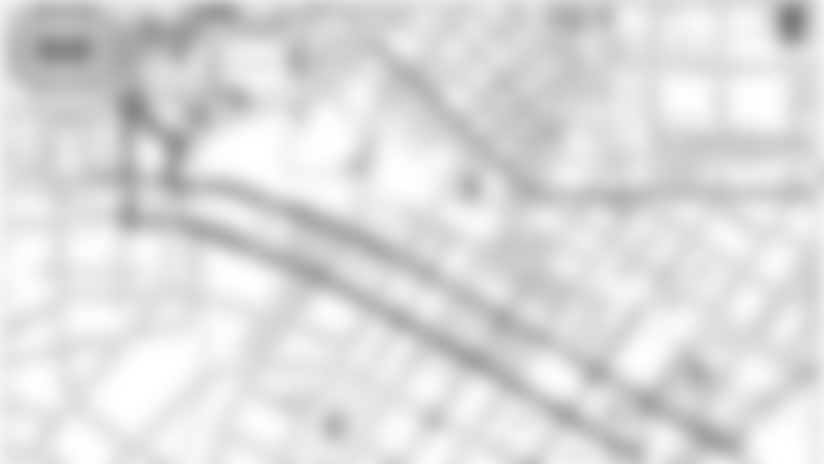 ](http://cdn.atlantafalcons.com/flagship/lib/2013/10/Egress-Falcons-Bucs-102013.gif)