Good morning and welcome to Straight from the 'Beek! The Falcons are preparing for a trip to Tampa to face the Buccaneers and you've got lots of questions. Just remember, all opinions you see in this space are mine, unless otherwise noted.
Is there any scenario where the Falcons get a No. 2 seed? I believe a No. 1 seed is out the question because we lost head-to-head to Vikings already.
Matt: Yes, there is. But there's actually a scenario where the Falcons can get a No. 1 seed as well. First, the Falcons must win out and finish 11-5. If the Eagles and Vikings drop their final three games, Philadelphia would finish 11-5 and Minnesota would be 10-6. Finally, the Rams could not win more than two of their final three. If that were to happen, the Falcons would win the NFC South, would have the tiebreaker over the Panthers based on win percentage in division games, and would have the tiebreaker over the Eagles and Rams based on best win percentage in conference games. If the Falcons win out, the Eagles win just one of their final three and the Vikings lose their final three, then the Falcons could land a No. 2 seed. (Graphic below is from ESPN's Playoff Machine.)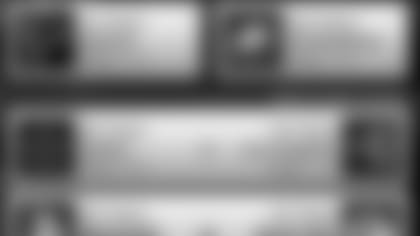 Now, the Falcons can still get into the playoffs if they win two of their final three games, too. In fact, there's a scenario where they could lose to the Buccaneers and still get the No. 3 seed, believe it or not. In order for that to happen, the Falcons would have to win their final two games and the Packers would have to beat the Panthers on Sunday. All those head-to-head wins over the Packers, Seahawks, Lions and Cowboys will have paid off, too. It's complicated, I know, but I'm working on a piece now that explains which teams to root for in the coming weeks.
---
Giles from Saskatchewan, Canada
Hey, Beek. I'm liking the Q and A except it seems like some people want to use it to complain, but oh well. We have lots of positive fans, too. I'm a huge Falcons fan I was wondering why half the news stories that pop up on Google about the Falcons are about conspiracies against the Saints. Do people actually believe this? It even seems like Sean Payton is getting in on it. Shouldn't he have bigger things to worry about? Hopefully that is what's on their minds the next three weeks. Go Falcons. The brotherhood will get it done.
Matt: I'm familiar with the story and, in retrospect, it's easy to see why it has some legs and people are talking about it (especially for Saints fans and anyone who enjoys a good conspiracy theory). For those readers who aren't, here's the skinny: One of the officials during the Saints-Falcons game was Phil McKinnely, a former Falcons player from 1976-1980. McKinnely served as the down judge. Where it gets a little confusing is McKinnely isn't normally a part of the specific crew that was assigned this game and the league failed to list him. So that obviously caught some people's attention, including Saints head coach Sean Payton. Here's a statement from the league regarding the mistake:
"As per standard procedure, both clubs received the officiating crew for Week 14 on Nov. 30. The officiating schedule is made by the NFL Officiating staff, so they determine who is assigned to what game," a league spokesman said. "The listing of the officiating crew in the game book is based on the home team's flip card that is produced for media and the stats crew at the stadium, which generates the game book. That flip card was incorrect, which is why the listing you saw was incorrect. It has since been corrected on (the NFL's game statistic and information system)."
---
Hey, Beek. This has become my favorite Falcons column! I'm really glad you're on the Falcons beat! How much will the extra rest help the team against the Bucs? Does this mini-bye come at a good time or no? Thanks!
Matt: Having a few extra days after having to play a Thursday night game on a short week definitely helps, especially for some of the players who need time for some of those soft-tissue injuries to heal. The extra film study time helps with the mental preparation, too. Thanks for reading and writing in, Tim.
---
Phillip from Huntington, WV
Hey, Beek, thanks again for everything you do. I love what I'm seeing from the Falcons right now and hope we keep it up. My question is a little different today. I see DQ wearing a black Nike hoodie with "Bird Gang" on it. I love this and would love to own one. Any idea where I may find it at? I've searched for days now and can't seem to find it anywhere. Thanks again for all you do!
Matt: Hey, Phillip. Appreciate the kind words, bud. Unfortunately, I don't think you'll find those for sale anywhere. Falcons coach Dan Quinn has hats, T-shirts and hoodies made for the players and coaches (with sayings, phrases, etc.) throughout the season. That Bird Gang hoodie happens to be one of them.
---
Kevin from Charleston, SC
Hey, Beek. I know we need to only look at one game at a time. But I wanted to get your thoughts on the NFL flex schedule during the last two weeks of the season. Do think there is a chance the Falcons get flexed to Sunday night for both the Saints and Panthers games? With games being Christmas Eve and New Year's Eve, I am trying to plan accordingly (who needs Christmas Eve with family when the Falcons are on anyways, right). Thanks. Appreciate and love the honest opinions.
Matt: Hey there, Kevin. Yes, there is always the chance the NFL could flex those games. As for notice, the league makes the decision 12 days in advance for every week except for Week 17. Then they can do it six days out. Remember, they don't schedule a Sunday night game for Week 17, so they can wait and see which game will have playoff implications. Hope that helps.
---
J. Byrd from Buies Creek, NC
May I say thank you for the article on the Falcons scouts. Excellent work, sir. Will you give us more behind the scenes Q&A with others in our proud organization? Let the fans know more about why we are The Brotherhood and who makes that happen. Let's keep this series going on the behind the scenes, folks.
Matt: I'm glad you enjoyed those stories and definitely appreciate the kind words. You don't hear (or read) a lot about scouts, what they do or how they made it to the NFL – and I certainly learned a lot talking to those guys. They're a great group of guys who are very good at what they do.
---
Davon from Plantersville, SC
Hi, Beek. I'm only 22 but I was a fan ever since the Michael Vick era. Do you think Mr. Matty Ice has got what it takes to lead our high-flying dirty birds back to the Super Bowl? Because I truly believe in him and I know the whole team as well as coach Quinn is behind him 100 percent.
Matt: I certainly do and they're right on track to clinch a playoff berth – and maybe more if they take care of business during the final three games of the season. HAVE A QUESTION?