Good morning and welcome to Straight from the 'Beek! The Falcons are in the middle of preparing for their next game – a home tilt against the Dallas Cowboys – and you've got lots of questions. Just remember that all opinions you see in this space are mine, unless otherwise noted.
More of an observation rather than a question. Last year our Falcons team was quite dominant on every level imaginable. This we're missing on some cylinders. Now my question: In your opinion, do you believe with the retirement Chris Chester that this team has lost its dominance up front because Wes Schweitzer surely isn't getting it done? Falcons fan for life.
Matt: Two thoughts there, Rick. First, I do not think you can put the dropped balls, deflected balls, the lack of takeaways, the penalties and the rest of the Falcons' struggles on one player. If that were the case, don't you think the Falcons would have made a move by now? My second thought is about the line though. They really struggled in short-yardage situations against the Panthers. I know Carolina's defense is the No. 1-ranked unit in the league, but seven times the Falcons needed just one yard to pick up a fresh set of downs. On those opportunities, Atlanta was stopped for no gain four times and had one sack for a loss of 5 yards. Simply put, they were dominated up front.
---
Why you don't post questions from Atlanta, Ga.? It's because we keep it real. I won't submit no more questions. Thanks for nothing. By the way, it's the Atlanta Falcons.
Matt: Let me get this straight – you're upset because you think only Falcons fans from Atlanta should be allowed to submit questions? C'mon, Jerry. I get Falcons-related questions from all over the world – and I have no plans to stop posting them here.
---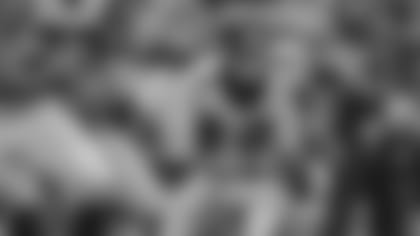 Zamir from West Milton, PA
Hi Matt! First, this was a tough loss for what I thought was a very winnable game! Second, I always liked Matt Ryan and I know he has lots of critics. I always laugh when people (so-called fans) start calling for Matt Schaub to take over or even better when they ask why we don't sign Colin Kaepernick!?! There's no question that Ryan is miles better than either of those two players. No question! But there is always a but … The last game against Panthers there is one play that got me thinking and got me worried. On second-and-1, Ryan rolled to his left and he was clearly out of the pocket and then he took a sack for a loss of 5 yards when he could have easily thrown that ball away. Instead, the Falcons have a third-and-6! Experienced QBs like him should never have mental mistakes like that like that! That play is even worse than the sack he took in the Super Bowl! Can you even explain what was going in his head to do something like that? Also, we are 4-0 if we score over 20 points and 0-4 if we score under 20 points. Our offense needs to improve if we want to salvage this season, but it's still early. What is your take on all this? Thanks!
Matt: OK, so I'm trying to figure out if you're calling for (or hinting at) a change at quarterback or you are just flustered with a play or two that Matt Ryan made (or didn't make). I'm going to go with the latter because the first would be ridiculous. There are going to be times when even the best quarterbacks get caught looking downfield a little too long or hold onto the ball lober than they should. It happens. But you're right about one thing – throw it away. Sometimes things happen so quickly – we're talking about making two or three reads in a few seconds under intense pressure – that it happens. You just don't want that to occur when the game is on the line. Matt Ryan is one of the top quarterbacks in the league and the Falcons are lucky to have him. That's not me being an apologist or homer, either. Anybody who knows and watches the game will tell you that. Regarding the offense, there is no magic number of points scored that'll guarantee a win, but that is an interesting nugget. The offense needs possessions to score points, Zamir. And staying on the field and extending drives has been an issue for this team through eight games.
---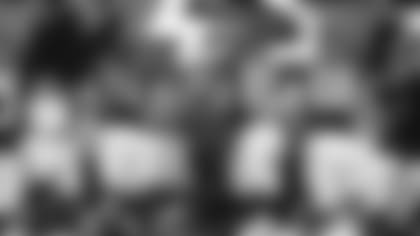 OK Beek, I think I have a really intriguing question here. I'm 16 and have been a Falcons fan ever since I was little. Look at our first three games when Steve Sarkisian was on the sideline instead of "upstairs" in the coaches' box. We played well against the Bears, dropped 34 on the Packers and 30 on the Lions. It could've been more during that Lions' game if it wasn't for unnecessary picks and carelessness. Matt Ryan does better when he takes over. That's pretty obvious especially in the no-huddle. Ryan could walk up to Sarkisian on the sideline and ask him to take over. And they can discuss what they both see and make adjustments on the sideline. I don't feel like it's all Sarkisian. We could EASILY be putting up 30-plus points per game. Why haven't they brought Sark down from the booth? Please answer this. I feel like a lot of Falcons fans should see/understand this theory. Thank you, Beek, for all you do!
Matt: Thanks for your question, Will. I don't know if it's necessarily a theory, as you put it, but it is interesting. So, just to clarify for readers, Falcons offensive coordinator Steve Sarkisian did start calling games from the booth in Week 6 prior to the Dolphins game. The Falcons were 3-1, had just come off their bye week and dropped their first game of the season the week before – a 23-17 loss to the Bills. Since then, the Falcons have gone 1-3 and you could make the case that all three losses were very winnable games, even the 23-7 loss to the Patriots in Foxborough. Here it is summarized in my tweet:
Does Sarkisian's presence on the sideline make a difference? I certainly can't say for sure. Every game is different and four games in the booth is a small sample size, but it's still notable. Now if Sarkisian moves down to the sideline for the Cowboys game and they score at least 26 points and win, we'd all be scratching our heads. The Falcons four losses have largely come down to mistakes, turnovers, lack of possessions and costly penalties – not where Steve Sarkisian is sitting or standing, in my opinion. But I love the question and appreciate you writing in, Will.
---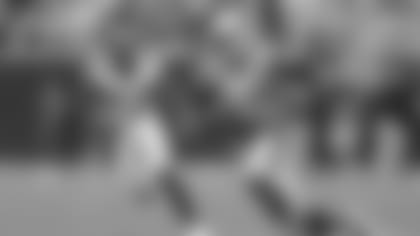 Jerry from Statesboro, GA
Hey Beek! I think the defense played well enough to win against Carolina. Cam Newton made plays but, overall, we stopped them. Robert Alford seems to be improving, but I noticed him with a favoring limp at the end of the game. Is he OK? Like you said in a post earlier, getting into the playoffs is all we need to worry about. You don't get a Super Bowl ring for winning the division or conference title. The Eagles are the only team that I see dominating right now, and we wouldn't play them until the playoffs. I think now Steve Sarkisian is doing okay. However, it's obvious when we will run the ball and when we are going to pass the ball. Do you agree with Brian Billick when he said we need to be more creative on offense? How can we be more creative in your opinion?
Matt: Hey, Jerry. Cam Newton definitely hurt the Falcons last Sunday, especially with his legs – he ran nine times for 86 yards. Five other Panthers had carries too. As far as Alford goes, he should be OK but we'll know more about the team's overall health as the week progresses. As for your question, I did not hear what exactly Billick said about the Falcons offense and being more creative, but I do think Sarkisian is doing a fine job. Atlanta is moving the ball as well as any team in the league. Where they struggled against the Panthers was on third down and in short-yardage situations. Those are key if you want at least three more offensive plays – and more opportunities to score points. I'm all for being creative, but not getting too cute. I think when the offense is clicking, you can open up the playbook more – and once you do that, you can certainly show some things that teams haven't seen a lot of. Some might call that creative – I call it executing.
---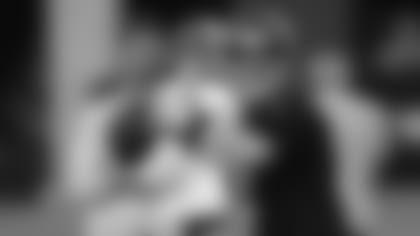 Robby from Churchville, VA
Hi Beek. This is my first time writing in the column, but I just wanted to point out the fact this season almost mirrors the 2015 season, which was Kyle Shanahan's first season as OC. I am by no means ready to count the Falcons out because they are only a few plays from being a completely different story. I was just wondering if you feel a little déjà vu like I do. I know the defense looks a lot better than it did back then, but do you think it will take that one season for Sarkisian to get comfortable with the team like it did for Shanahan? I love the column and keep up the good work.
Matt: Thanks for writing in, Robby, and for the kind remark. Well … let's put it this way, I don't think anyone thinks that way – that Steve Sarkisian needs a year under his belt before this offense can get rolling. No, not with all the returning talent and core players, especially on offense. I think it's really come down to a few plays in each game – and executing. That's it. I know everyone wants to point their finger on one issue, one player or one coach – but it's not that clear-cut.
---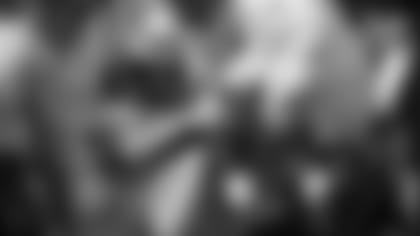 Malachi from Carrollton, GA
Beek, I love you, and I love this team. I've been a fan since I came out the womb, but can you tell me why I should still have confidence in this team? I feel like we should tank to rebuild in the offseason, that's just me.
Matt: Wow, well, I appreciate your support, Malachi! You should have tons of confidence in this team because it's (knock on wood) still relatively healthy, has tons of talent, and is still right in the thick of the NFC South race, even at 4-4. The whole second half of the season is front of this team – and you Falcons fans. Hang in there and go cheer your butts off, win or lose. You never know what's going to happen in the NFL on a week-to-week basis. Just go ask some Packers and Texans about how that goes.
---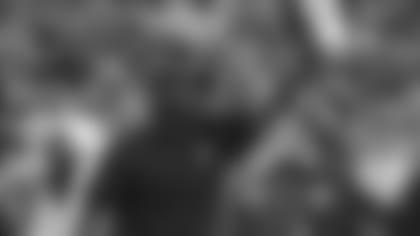 Hey Beek!! Keep it up! Love the honesty here.
Q1: Was it just me or was there not a spy on Cam Newton to eliminate him from running?
Q2: Do you think we can go on an eight-game win streak to take control of the NFC?
Matt: Hey, Denim. Cool name. I can tell you this much, the Falcons are very aware of Cam Newton's running ability – and that 34-yard run he ripped off against them probably did not sit well with defensive coordinator Marquand Manuel. As for that eight-winning streak, anything is possible. I think if the Falcons can go 6-2 down the stretch, they should be in contention for the division or at least a wild-card berth. Anything less might be dicey. But that's just me and my humble opinion.
---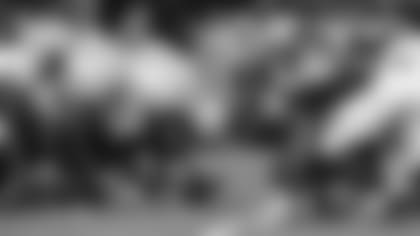 This year we are 0-3 when our offense has had a chance to pull out the game in the last minute or so (Buffalo, Miami and Carolina). Sure, it is execution but wouldn't you think it is a confidence problem also? At some point things become mental. I am hoping we have that breakout game soon. Thanks.
Matt: Yes, I was just saying that, Mike. The Falcons have yet to put a complete game together. Green Bay was close, but not for four quarters. Regardless, if they do that or not, they need to string some wins together. The have five games against NFC South opponents and three against NFC teams all currently in realistic contention for at least a playoff berth. It's go-time for this team.