Good morning and welcome to Straight from the 'Beek! It's Friday and the Falcons are a day closer to hitting the road to take on the Panthers in Charlotte – and you've got plenty of questions. Just remember that all opinions you see in this space are mine, unless otherwise noted.
Grant from Shellman Bluff, GA
Has Matt Ryan lost his love for the glove? I noticed he didn't have the lefty glove in the wet conditions against the Jets. Why the change in equipment?
Matt: Good eye, Grant. I was told by someone here in the building that Ryan took off the glove because of the weather conditions – it was so wet and rainy that the gloves lost their tackiness and he apparently had a better grip without it on.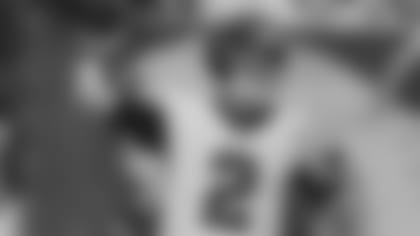 ---
Danny from Springfield, OR
Hey Matt, Love the column, not as much as I love the Falcons, but love just the same. Living in the Pacific Northwest, the only time the birdz are televised are prime-time games. Thanks to technology and an Android app, I now have radio. After listening to the Jets game there is a lot of reasons to optimistic heading into divisional matchup against the Panthers. Despite the fumbled exchanges I believe Matty Ice found his cool and the defense was excellent in the quick-change situations they faced. This is more of a statement than a question. TAKE IT FROM A FAITHFULL OF 48 YEARS, "all signs say my boys are about to hit their stride."
Matt: Despite the less-than-ideal conditions in New Jersey last Sunday, there was a lot to like about how the Falcons handled the situations and ultimately beat the Jets. From the explosive plays on offense to making some big plays on defense as well as overcoming some adverse situations (some of it, yes, was self-inflicted once again), it was a step in the right direction. Let's see if they can string some of those together now. Thanks for reading and the kind words, Danny.
---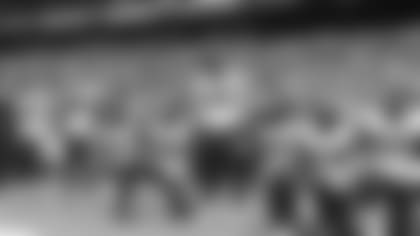 Sloane from Melbourne, Australia
G'day Beek, as always loving your great work sharing your time and opinions with fans far and wide. There is a lot of media talk in relation to fan backlash in relation to the player protests and its effect on crowd numbers. Obviously, I only have the media to go by over here, but in your experience, is it really having that big an influence? Or is it just something for the media to talk about?
Matt: As I'm sure you've heard, there are definitely opposing views on the player protests – from the players to the fans to the owners and members of the media. If you're on social media, you can't help but see and read the comments on your timelines. I'm not getting into it here but to answer your question, yes, it's affecting how people view the league – its players, coaches and owners. And, naturally, the media is talking about it.
---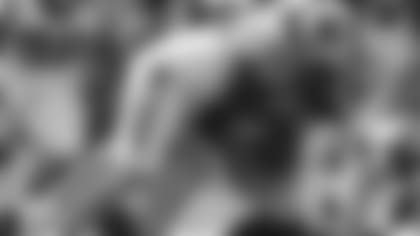 Why do you think everyone is freaking out from the first few games? Me, I personally knew there would be growing pains with a new offensive coordinator coming in, especially one from college at that! I think we will be just fine! Also, remember we were in the same place last year at 4-3 after seven games in and looked what happened!! But that's then, this is now! We got Carolina next I think it will be a hard-fought game, but we will prevail and win 30-17. What's your prediction about Sunday's game?
Matt: You are correct about the records, Julian – it's the same this year as it was last year after seven games. But that's where a lot of the similarities end, quite frankly. So, while a nice second-half run would be nice for the Falcons and their fans, anything can happen in this league. As far as predictions for Sunday go, I like the Falcons chances if they protect the ball. Also, protecting Matt Ryan will be key against the potent Panthers pass rush led by Julius Peppers.
---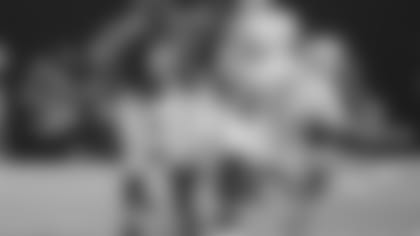 Dennis from Warner Robbins, GA
Love the Beek by the way! What about all of these senseless penalties, hitting the QB way after the ball is released! Seems that give up way too many yards and could say the Falcons lost two games because of it! To me that's just giving the game away. I'm pretty sure you know who I'm talking about. Seems like every game it happens but haven't heard anything from coaches!
Matt: Trust me, Dennis, it's been talked about a lot – and Falcons coach Dan Quinn has brought up the penalties several times in his press conferences. There's no question that the players are aware of it. There's a difference between being aggressive (which you want to see) vs. being undisciplined (which will get you beat). Those penalties negated game-changing plays. I don't think Quinn can stomach much more of those. Thanks for reading, Dennis.
---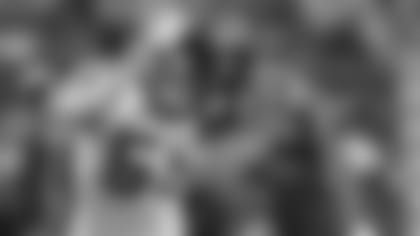 Kayvon from Charlotte, NC
Hey Beek. First time writing a question to you. I have to say I'm pretty excited about it. I live here in Charlotte, N.C. So, I will be attending the game this Sunday. I just want to see our offensive on a consistent level. I want to see everyone on the same page, with no sloppy turnovers. Do you believe the running game or passing game is the key to this game? Obviously, both are very important but if you're a Panthers coach, which one are you trying to shut down more? Let's hope our dirty birds come out with a BIG win!
Matt: Welcome to Straight from the 'Beek, Kayvon! If I'm an opposing defensive coordinator playing the Falcons, the first thing on my to-do list is "Stop Julio Jones." To do that, you have understand how the Falcons like to get him the ball – and what they do to set him up for successful plays. And the Falcons have several other weapons, too, which makes it even tougher focusing on one player. To answer your question, I think it's really important to establish the run. It forces the defense to think about it, it consumes the clock (keeping the other offense on the sideline), it can help move the chains and extend drives, too. But a bug reason I say that in the Falcons' case is because much of their offense – especially their explosive plays downfield – are predicated on the run game clicking. When linebackers, safeties and corners are thinking – and biting – on the run, it opens up the play-action game. Hope that makes sense and helps answer your question, Kayvon.
---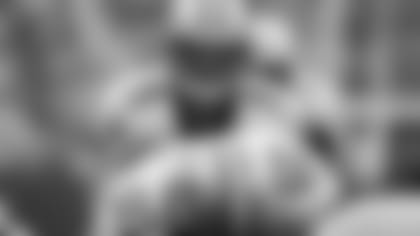 Back with another one! To make clear about what I asked you last time out, the 'steal' label put on Grady Jarrett, what I meant was I think he's way better than to be picked way back in the fifth round and teams made a huge mistake not picking him earlier. And by the way he's playing right now, I believe he's lived up to being an absolute steal in the draft. And about Wes Schweitzer, you're right – he's having a solid year and he was my pick to start at right guard. I take back what I said about him being bullied up front. I would like to see him shut down some guys – like, hopefully, Kawann Short on Sunday – a little more often. I wasn't bashing him hard like I assume you thought I was. This got wordy, so I only got one question this time. Some division-winner predictions came out on NFL.com and every analyst and former player-turned-analyst picked the Saints. They are already counting the birds out. I'll admit the Saints are playing very well and I can't wait for that game enough to show them who owns the South, but I think this comes down to who both teams play for the rest of the year, and the schedule for the Falcons is tougher, your thoughts? Again, my bad for the wordiness, LOL!
Matt: My advice is to not worry about which team has the tougher schedule, Leroy. Sure, we're finally starting to see some separation in the standings between the possible contenders and pretenders, but a lot can happen week to week in this league. One play – in a game or, as the Texans found out Thursday, in practice – can change the course of a team's season. Ask Packers fans about that. Every team has enough talent to win on any given Sunday. It comes to down execution, protecting the football, eliminating mistakes, coaching and, sometimes, a little luck helps. Falcons fans like yourself should be focused on one game – the Panthers on Sunday. And regardless of how it turns out, there will be five more divisional games to go.
---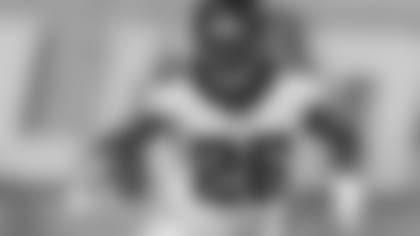 Nicholas from Augusta, GA
Hey Beek! Do you think it would be good if they start Marvin Hall in the lineup? And should they start Tevin Coleman, and give him about 20 touches? Just try it? Your thoughts?
Matt: Well, we all know Marvin Hall is capable of making big plays – but you can say that about several Falcons players on offense. And when their numbers are called, they better answer the bell. The Falcons top two receiving targets are Julio Jones and Mohamed Sanu – that's not changing. As far as Tevin Coleman goes, yes, he's a big-time playmaker but Devonta Freeman is still going to get the majority of the touches. I think sometimes the Falcons will ride the hot hand, so to speak, but Freeman is the primary back and starter for a reason. I think as a whole, the Falcons would like the running backs to have 25-30 attempts per game.
---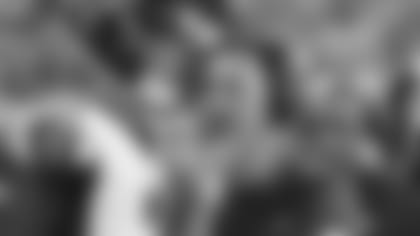 Hey Beek, love the column and the discussion it creates. My question is more a statement or should I say, observation. Steve Sarkisian is not doing that bad of a job as OC in my opinion. If you decrease the dropped passes and tipped balls, then we would look a lot more like the offense everyone was expecting. A football is not round and there are a lot of strange bounces that occur during every season. Sometimes they bounce your way sometimes they don't. But minimize those mistakes (and those costly penalties) and we are sitting at 6-1.
Matt: You hate to jump into the "what if" rabbit holes too much, but the dropped balls, deflections, penalties, and fumbles – all self-inflicted mistakes – have cost the Falcons dearly this season. And, as I have also said countless times here in this space, that is not on the offensive coordinator. The players have to be accountable – and everyone gets that. But there are a lot of knee-jerk reactions and hot takes out there from people wanting to sound smart. That's the world we live in – and either you filter the yelling and screaming and let logic prevail or you let it cooler heads prevail. The offensive coordinator is doing a fine job.
---
Gabriel from El Monte, CA
Matt: I know it's not a question and I didn't have to include this in today's lineup, but … thanks, Gabriel! Keeping reading Straight from the 'Beek! I'm a big fan of my readers, too.
---
Over/under 1.5 -- penalties that negate a potentially game-changing takeaway? By the way, I think we'll beat up on Carolina, but it's about time a Robert Alford pick actually counts.
Matt: I think we've all had our fill of those types of momentum-turning penalties, Merritt. It sure would be nice to see the flood gates open and create a bunch of turnovers, too. This team has to be starving for some picks.