Welcome to Straight from the 'Beek! The NFL Draft kicks off Thursday night in Arlington, Texas, and the Falcons currently hold the 26th overall pick in the first round. You've got lots of questions – and I've got some answers, so let's get after it. Just remember, all opinions here are mine unless noted otherwise.
And we begin with questions about uniforms and Julio Jones.
Hey Matt! Enjoying SFTB, especially this offseason. I'm still hoping for a uniform redesign! With elements of both old and new (read red and silver). I also still believe that there will be a surprise first-round pick for the birds! BTW, what is all the chatter about Julio Jones leaving based on his social media removal of Falcons references? I hope it's just his focus on the season and fan speculation!
Matt: There's nothing planned as far as a uniform change goes, but should I ever learn about official plans to change them, I'll be sure to let you know here. As far as all the hubbub about Julio Jones and his social media accounts … look, it's really much ado about nothing. Someone saw some changes to his profile, read into it and then – like most unsubstantiated rumors about high-profile athletes on Twitter – it blew up like a pile of dry leaves soaked in gasoline. And then the oh-so-predictable meltdown by fans (and even media types who should know better by now) ensued. Just to be clear, Julio Jones isn't going anywhere. He updated social media profiles. That's it.
---
Is Julio Jones really being traded for picks at the draft?
Matt: C'mon, guys. Stop. You're better than this. (And that also goes for the dozens of others who asked similar questions last night and this morning.) I will leave you with this tweet from Brian Cearns, the Falcons' director of communications: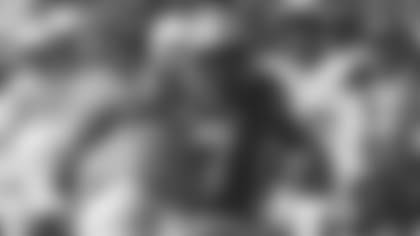 Justin from Melbourne, Florida
Hey Beek, here's a question for ya. Who do the Falcons pick as their Mr. Irrelevant pick this year?
Matt: OK, in case some Falcons didn't know, Atlanta currently owns seven picks in the 2018 NFL Draft. Here they are, including the very last pick of the draft, a.k.a., Mr. Irrelevant:
Now you do know that if I had the answer to that, Justin, I would've already purchased a few Powerball tickets and be sitting on some beach somewhere in the Florida Keys with an umbrella in my drink and not a care in the world … the thought of that sounds pretty nice on this rainy morning in Flowery Branch. But since you asked, I'll put myself out there and answer just for giggles. I'll go with a running back and since it can't be someone with gaudy stats (because they'll be long gone by the last pick of the draft) but has a ton of upside. I'll go with Ryan Green out of Florida State. And if Green doesn't move the needle for you, another name to keep an eye on (who also has plenty of upside) is Florida receiver Antonio Callaway. He's got first-round talent but because of some off-field issues, he's expected to slip. Now, I don't think he'll get past the fourth round, but you never know. I'm really curious to see where he lands and how his career turns out. I'm hoping both of those guys get chances and make the best of it.
---
Travis from Kaiserslautern, Germany
Hey Beek! What you do is great man and this platform for Falcon fans to throw out questions, ideas and thoughts should last forever! This website has had Julio Jones and Devonta Freeman on the page a long time. I love those brothers, but let's change it more often and add some unheralded faces like Brooks Reed, Kemal Ishmael, Brian Poole along with the superstars. Thanks, Beek!
Matt: Hey there, Travis. Thanks for the kind words and glad you're enjoying SFTB. I don't have a say in the look of the desktop wallpaper, but I do know that it's changed at least once or twice in the 10 or so months that I've been working here with the Falcons. And for full disclosure, I'm only on the desktop site because of work. Otherwise I'm always using my phone – like most people do nowadays. But since you asked, I found out changes are coming. My sources tell me that a new look is coming for the NFL Draft and training camp. Stay tuned.
---
Kevin from Charleston, SC
Hey, Matty Beek! Thanks for all the offseason posts. It really has helped make it go by quickly. Thinking back to a post about a Falcons theme song, I ran across this song called "Champion" by Barns Courtney. Take a listen and let us know your thoughts, especially the chorus since it does mention "RISE UP." Would love to hear this playing in Mercedes-Benz Stadium. So, who do we need to talk with to make this happen? You've got connections, right?
Matt: Well, Kevin, I can tell you that lots of people read this space every day – so consider this the first pitch. And if any of you out there dig this song (or have another one in mind), feel free to share your thoughts and/or suggestions in the comments section below. Or you can always just send it in to SFTB. Like anything, if enough people get behind it you never know what'll happen.
---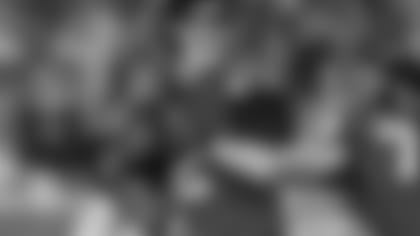 Hey Matt! Love SFTB. I see constantly in your posts people questioning Matt Ryan. It may be some bias as Ryan was originally who brought me in as a Falcons fan, but I think it's disrespectful to him and how he's played for the organization. I have no doubts in Matt Ryan at this stage in his career. He's got one more contract to come and then a similar situation to Drew Brees of keeping him for what he's got left. That being said, when do you see the Falcons looking to draft their QB of the future? 4-6 years? Obviously, no set year from different factors like QB strength in the upcoming drafts, but approximately how much longer do you see the Falcons going before looking post-Matty Ice era?
Matt: That's a good question, Kevin. Because so many athletes are eating better and generally taking better care of themselves, they're enjoying longer careers. Of course, avoiding major injuries – which also comes back to training and diet – is key, too. Matt Ryan is 32 years old and, to be honest, he's really showing no signs of slowing down. Could he play into his 40s? Quite possibly. The Falcons know firsthand how Ryan trains and "want him to be a part of this organization for a long time coming." I know I didn't give you an exact number, but I think that's a reasonable window of time. HAVE A QUESTION?