Welcome to Straight from the 'Beek! It's Friday and the Falcons will be heading to New York (technically, New Jersey) to face the Jets on Sunday. You've got plenty of questions – and I've got answers. Just remember that all opinions you see in this space are mine, unless otherwise noted.
So, let's get to your questions.
Hi, Matt. I love this column you do. It is a nice way to get thoughts out with people who love your beloved team. I have been analyzing this year's team and I will be the first to say I thought all the offensive issues were on Steve Sarkisian. Then I remembered that Kyle Shanahan was with our team for two years. Does anybody remember we said the same thing about him in 2015? I wanted him gone myself! Then 2016 came. BOOM! A new team was born. Now, we lost that OC to a great opportunity he couldn't pass up. We have a new OC, again, and we are all back thinking the same way as before. I am praying that communication gap that started to click in the beginning of last year, starts to click right now. I think this Sunday's game will be the turning point. I don't know how big of a turn, but a turn none the less. What do you think Matt?
Matt: I've pointed this out a number of times, but a win on Sunday would put the Falcons at 4-3 on the season. Do you know where they were after seven games last season? At 4-3. It's a different year, a different team with different coaches and players. But people – Falcons fans – need to keep things in perspective. Worth noting, too, is the fact that the Jets are an AFC East opponent. Every win is important (and hard to come by), but the conference and divisional games matter even more. Atlanta is currently 3-0 vs. NFC teams. Thanks for reading and for your question, Joy.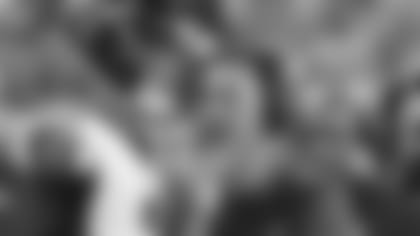 ---
JP from Lawrenceville, GA
Hey Beek, I have been a reader since day one. Also, I have never written in to anyone so please bear with me. 1) The Falcons have heavy personnel packages but they never use them. My guess is that they are not as confident in the old line, no idea really. Why is it that we do not utilize the two defensive tackles that we have that have played offense before, Poe and Garland? I believe that Freeman running behind one or both of those monsters can get us a yard all day every day. Do you think that Sark has not used these packages because of the strong defensive fronts we have played? 2) A lot of people are down on Matt Ryan, and he has missed a lot of throws this year. Personally, I believe it was easier last year because Shanahan called formations and motions that allowed Matt to figure out the defense before the snap. Such as lining DeMarco up at wide receiver as well as Freeman to decipher man or zone. Do you believe that the lack of the innovation is hurting Matt Ryan as he is having to think more after the play? 3) Lastly, I believe that there should be defensive packages with De'vondre Campbell at Mike, Spoon at Sam, and Jones at Will. Deion Jones is missing gaps as he is having to run around guards and centers, and De'Vondre is not stepping up on fullbacks in the gap as he seems to be thinking too much at Will. Do you think that this would be a viable solution against heavy run teams? The Falcons are a couple plays from being 1-5 ... but a couple plays from being 5-1. We have time and people should have faith. Sorry about being long-winded. Thanks for your patience, Beek, you are an awesome writer and know you $÷! . Have a good one.
Matt: Wow, lots to digest and wrap my head around there, JP. Let me get right to your questions. As far as using Dontari Poe more on offense goes, there might be a play or two in the playbook where he's lined up at fullback or even takes a direct snap – similar to what he did once or twice when he played in Kansas City – but he's a defensive tackle, and a very good one. That's just not going to happen. Regarding the offense and Ryan, the Falcons are basically running the same offense as last year – with a few wrinkles. The situations and opponents, obviously, have been different this year. And with the defense, JP, the coaches here value versatility and will move certain players around – so, yes, you will see different packages and different personnel groups. As you noted, this team is a few plays away from having a much different record – that's how it goes in the NFL. There's a ton of parity and the scores reflect that week in and week out.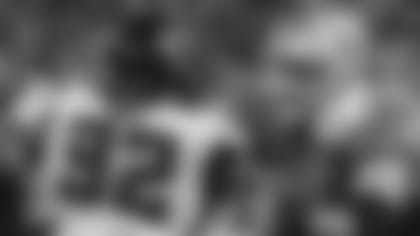 ---
Hi Beek, great column and appreciate your efforts to try and balance fan's expectations (which is almost impossible). Look, last year was a great year, this year, not the same. Definitely something is different in the offensive execution which I believe involves the new OC. I'm not saying Sark is not capable, but he did not design the scheme or plays (for the most part) and he is new to the NFL and understanding the opposing talent. Last year's plays were selected to draw out particular matchups where our offensive weapons could execute and win the down (sometimes explosively). This year our opponents have a full season of film and have dissected exactly how we executed our successes in 2016. Sark is using the same studied offense which is struggling against those teams who now understand who we are and what they need to do to stop us. My question is, do you think more expertise is needed in scouting and game planning to work with Sark and help him get 'up to speed' with matching the play to the situation and opposing player(s)? It would be natural for any coordinator new to the NFL to need to make this adjustment, unfortunately in the NFL that time is a high commodity. I hear the players need to execute (they do), but are they being put in their very best opportunity to do so as the play unfolds? Not getting 5-plus on first and second down is part of the reason we need to focus on third down. It's more of a 'gut feel' but it seems like the team as a whole is not confident, which for a group of professional athletes is very concerning.
Matt: Hey, Phil. Where the offense has been struggling as of late is in the red zone and on third down. Otherwise, the Falcons are moving the ball at a decent clip. The other issue has been a lack of plays – they're not getting enough drives and opportunities. Part of that is on the defense – untimely penalties have negated turnovers (which would have put the Falcons offense back out on the field). They're two plays away from being 5-1 and right up there with the Eagles as having the best record in the NFC. But the reality is that they did not make those plays – and that is why Falcons coach Dan Quinn has spent extra time this week in practice working on those aforementioned areas.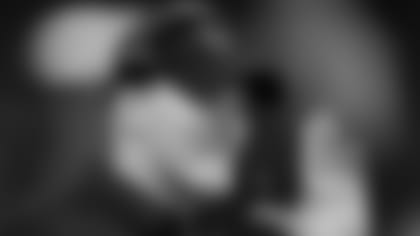 ---
Will from Summerville, GA
Last year, if I remember correctly, DQ started calling defensive plays (or became much more involved) in the last 4 or 5 games. Seeing as how this defense, especially with the run game and QB pressures has not improved or even regressed, do you think this will happen again? Thanks for your work. Hope you appreciate a question that doesn't mention Sark.
Matt: Hey, Will. No, I don't see them changing defensive coordinators. Overall the Falcons defense has been decent and has actually improved in a number of categories compared to last year's unit at this point. Check out these numbers from the first six games of last season to the first six games of this season:
But the run defense has struggled at times – especially the last two weeks against the Dolphins' Jay Ajayi and the Patriots' trio of running backs. New England's backs didn't have a ton of carries – but look at the yards per attempt: Dion Lewis ran the ball 13 times for 76 yards and averaged 5.8 yards a pop. Rex Burkhead only ran the ball six times, but he averaged 5.2 yards a carry. James White had four carries for 19 yards (4.8 yards per rush) and Mike Gillislee had eight carries for 31 yards (3.9 yards per rush). All total, the Patriots rushed for 162 yards – which isn't a ton, but they were very effective when they did. The Dolphins ran for 138 yards on the ground and were led by Ajayi, who ran it 26 times for 130 yards – that's 5.0 yards per carry. They need to tighten things up there for sure. For more on the defense, I highly recommend you check out our weekly After Further Review piece from Thursday. Will McFadden spotlights De'Vondre Campbell's play, but writes extensively on the Falcons defense this season.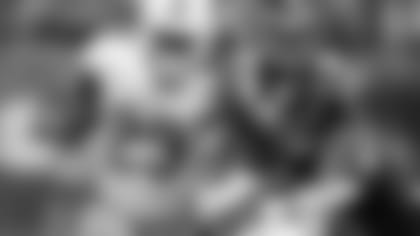 ---
Back with another question to be answered by "The BEEKSTER" himself. In my mind, this is just like 2015 with everyone wanting Shannahan out the door just like they want with Sark out and want Raheem Morris to take over. I'm not ready to give up on Sark but a lot of people are. Do you think it's time to move on from Sark if this lack of execution continues? And I really hope it doesn't. I may have already asked you this, but looking ahead to the draft, what three position needs in your opinion are crucial to the birds improving? You may say it's too early for draft talks, but I'm curious. Do you feel like one day our defense will be just as good if not better than Seattle's? I believe so. And I see Vic is only 10 sacks away from being fifth on the Falcons all-time sack list. Do you think he'll one day wear that crown as the best pass rusher to ever play for the Falcons? Thanks.
Matt: Hey, Leroy. No, it's not time to make any coaching changes. People need to tap the brakes, take a deep breath and look around at the rest of the league. As I've noted a number of times this week, the Falcons are moving the ball but definitely have to improve in a few areas (red zone and on third down). They've played six games are still in the thick of things. With a win on Sunday, they'll be at 4-3 and in decent shape. Yes, it's a bit early to talk draft and team needs at this point – and I always say you should take the best available, no matter where you're picking in the first round. And since we're only six games into the season, it's too early to judge this defense – a lot can go right (or wrong) in the next 10 games. Beasley had an incredible year in 2016 but injuries have slowed him down this season. If he can get back on track and start piling up the sacks again, yes, he'll be mentioned with the best Falcons pass rushers. All that matters right now, though, is getting back on track and beating the Jets on Sunday.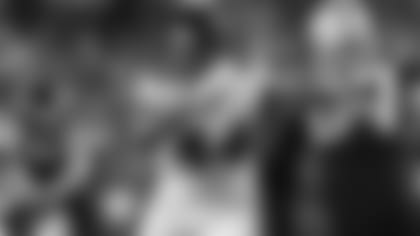 ---
Hey Matt. I love reading your column! You are getting plenty of questions about Sarkisian and have made it clear that you do not think that he should bear all of the blame. But coming off of the Falcons' third straight loss, it is apparent that there are some issues that need fixed. What do you think the Falcons could do to get the offense into rhythm? It seems like the running backs should be more involved in the passing game. Also, doesn't it seem like Matt Ryan should start feeding Julio Jones the rock more? You have pointed out that the offense has done well with some things, but it could definitely do better than 16th in the league in points per game. What's your take, Matt? How can this offense turn the corner?
Matt: You know what I think would help this team the most right now? Creating turnovers! Getting some more takeaways. Give the ball back to the offense – and give them more plays to run. That's at the top. The second thing I'd like to see them do is, yes, get the ball into their playmakers' hands more – Julio Jones, Devonta Freeman, Tevin Coleman and Mohamed Sanu. But when you're losing the turnover battle, Wes, it's darn near impossible to win – even though they somehow managed to do that against Detroit.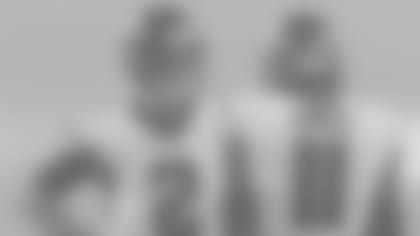 ---
Timothy from Valdosta, GA
Matt, keep up the outstanding work. Just a comment. The fans need to give Sarkisian a chance. I remember many fans up in arms over Kyle Shanahan during his first season as OC in 2015. Then in 2016, they loved him. But of course, the six losses were all his fault and had nothing to do with the players' lack of execution. Let's not forget the other teams are trying to win the games as well. The fans need to put everything in perspective. All of the issues that have plagued the team can be fixed. 10 games are plenty to right the ship. Play calling is not the issue. The problem is lack of execution on the players part. Coaches coach and players have to make plays. Ultimately that is what it's going to come down to.
Matt: Hey, Timothy. Thanks for your comment and I think you're right. Everyone plays a role and is accountable.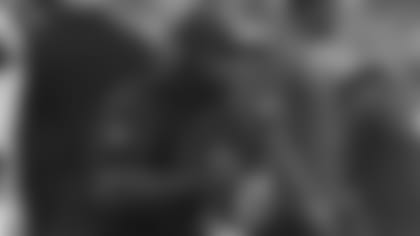 ---
Why are we not running the ball more? Why don't we do more often what Matt Ryan is great at – the no-huddle offense?
Matt: The Falcons would like to run the ball more. Dan Quinn said he'd like that number up in the high twenties this week. The problem has been a lack of possessions and plays, Tena. They need to create turnovers on defense. On offense, they need to improve on third down and score more touchdowns in the red zone.