Welcome to Straight from the 'Beek! We're only a few days away from seeing the Falcons return to action against the visiting Dolphins – and you've got plenty of questions. Just remember that all opinions you see in this space are mine, unless otherwise noted.
Hello, Beek. I'm 18 and I've been an Atlanta fan since I was pretty much born. I've been through the ups and the downs and, occasionally, still get flashbacks of the Super Bowl. I've been impressed through the first four games with our team. I've been concerned about the secondary, more importantly Desmond Trufant. Maybe it's just me, but I feel like since he was drafted he hasn't lived up to being one of the top corners in the game. Do you agree? If so, why do you think that is?
Matt: Hey, Dre. Sorry about your flashbacks. It's still very early in the season, but to answer your question, yes, I think Trufant has been solid through four games. Let's remember a few things, beginning with the fact that he's coming off a season-ending injury from last year when he tore his left pectoral muscle in Week 9 against the Buccaneers. And in Week 2, he reminded everybody why he received that five-year contract extension worth a reported $69 million when he made a diving interception that led to a first-half touchdown and then later returning a fumble in the third quarter in a big win over the Packers. And don't forget that he was named to the Pro Bowl in 2015, Dre. So, yes, he's an excellent cornerback and the Falcons are thrilled to have him back.
---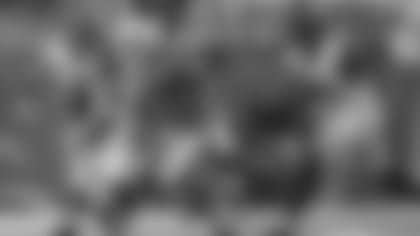 Gavin from Hamilton, Ontario, Canada
Hey Matt, I hope all is well. My question is about tipped balls. Do you think this should be a separate stat that should go against the receiver (if intercepted), instead of the QB? Our very own reigning MVP is at 5/5 (TD/INT) with a QB rating of 87.5 when it could be much higher with those interceptions erased from his record. Your thoughts?
Matt: Turnovers have been one of the biggest storylines through four games this season for the Falcons, Gavin. I don't think anyone gets caught up in what Matt Ryan's quarterback rating is – or what it could be at this point. But everyone is aware of the turnovers. As Falcons coach Dan Quinn noted on Wednesday during his press conference, "For teams over the first five weeks that were minus three, their records were a combined 1-15. Those aren't good odds. We happen to be the one." But to answer your question, the coaches break down everything following games and evaluate the players – they are aware of the tipped balls vs. just bad throws into coverage, etc. As far as deciding on who's at fault on those plays – tipped balls – and factoring it into statistics, well, that's a tough call. I think those plays are charted by teams, but I think each team or staff may vary somewhat on what's a catchable ball or not. There's been debate in the past about charting incompletions and interceptions against receivers in the past. It's an interesting question, though, and thanks for writing in.
---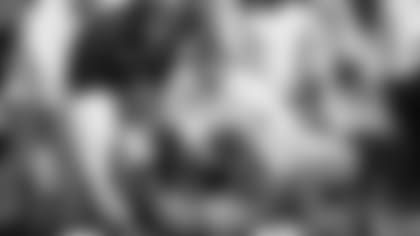 Hi Beek, this is more of a statement than a question, sorry! I now understand the national fascination with Aaron Rodgers. He gets way too much credit for what happens with that team.
Matt: I'm going to assume you're being totally facetious here, Chris. And always appreciate when you write in, Chris.
---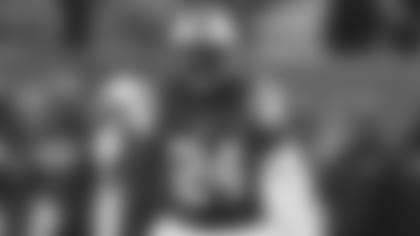 Hey Matt, it's Mike from Syracuse again. To answer your question about how I became a Falcons fan in Upstate New York, I just got tired of everybody around me liking the same team – and this was around the time when Mike Vick was first starting. I loved the way he played, along with the Falcons colors. It was a perfect match. My question though is I read a couple days ago Darrelle Revis is a free agent. Do you think our defense could use him in any way? Depth is always good.
Matt: I totally get where you're coming from in regard to growing up in Upstate New York and wanting to root for a different team (my family and friends are well aware of my thoughts on the topic). As far as Revis goes, yes, he is a free agent. Just keep in mind that he's not the same player he used to be – and he's 32. I think his best bet would be to play safety, if he still wants to play. I'm sure teams have reached out to him, but I'd be surprised if he ever plays again.
---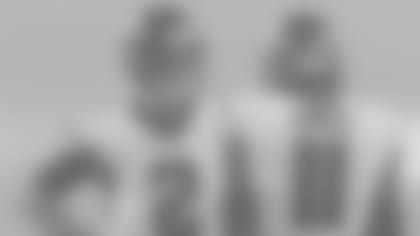 Hey Beek, I just discovered your page on the Falcons website and really like your straightforward approach to answering questions. My 13-year-old son is a huge Julio Jones fan – he has a Fathead on his bedroom wall and dons his jersey all around town. When I was a kid, the way to get a personalized autograph of your favorite players was through the mail. Does something like that still exist? I can't find a way online to request one.
Matt: Hey, Chris. I won't make any promises, but I'm told that you can always write the team – just make sure to add the specific player's name to it. Here's the address: 4400 Falcon Parkway, Flowery Branch, GA 30542. It should be delivered to the player's mailbox, but just keep in mind that how often they read and respond to fan mail is completely up to them. Good luck and thanks for reading.
---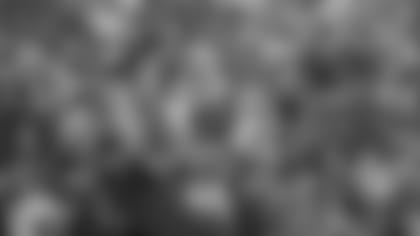 I noticed you found a bar in L.A. that hosts Falcons fans on game days. I am new to the Phoenix area and am having some difficulty find such a bar in this area? Would you be able to recommend a spot? Thanks in advance for any input you can offer!
Matt: I've been asked this one before regarding Phoenix and had some trouble finding a Falcons bar in the Valley. The Arizona Republic ran a list of sports bars for every NFL team but couldn't come up with one for the Dirty Birds. Based on what I've read, though, I think I'd try a place called Dukes in Scottsdale. They've got more than 50 TVs and I'm sure someone would put on the Falcons game for you and your friends if you asked. Hope that helps.
---
Sloane from Melbourne, Australia
G'day mate. Loving your work. I'm a glass half full guy and 3-1, when not everything has gone right, I would take that any time. I really hope my fellow Falcons fans can start enjoying the positives and not trying to predict how our bubble will burst. Maybe something that will set people's minds at ease, could you tell us what the feeling is like in the locker room? Is anyone panicking? Or is it upbeat and business as usual because no one there is doubting themselves?
Matt: Based on everything I've seen and heard around here, Sloane, I can assure you no one is panicking. Are the turnovers a concern? Sure, but that's correctable. So is tackling better. The injuries are never good, but they're part of the game – and most of the players who have missed time are slowly coming back (aside from Jack Crawford, of course). Yes, 3-1 is a good place to be coming off the bye week. Thanks for reading.
---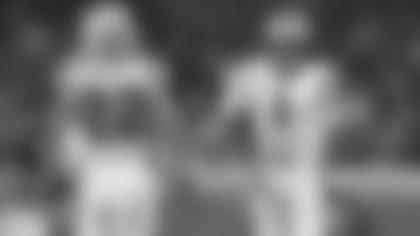 Jonathan from Spokane, WA
Sorry for my outburst, Beek. You're right. It was last year and it's a new year – it's all different. It just feels like that and as a die-hard fan, I take it personal. Maybe too personal. Do you think Carolina will be our competition this season? Last year it was Tampa Bay. What's your thoughts? Will all the players be ready by Week 7?
Matt: Hey, Jonathan. It's all good, man, and glad you took the time to write back. And that's what being is all about, right? It's good to have passion – just gotta keep it in perspective sometimes. As for the Panthers, they're getting better each week and Cam Newton is playing better. Losing Greg Olsen was a huge blow for them, but they're coping with it. I think we'll find out a lot about Carolina on Thursday night against the Eagles, though. I feel like a broken record sometimes, but it's important to remember that's still very early in the season – and a lot will change between now and December. The rest of the NFC South is interesting – and even New Orleans is playing much better over the past two weeks. Stay tuned. As far as having all the players back and healthy by Week 7? Who knows and tough to tell. Things change from week to week in the NFL and injuries – and how fast guys heal, so to speak – are unpredictable.
---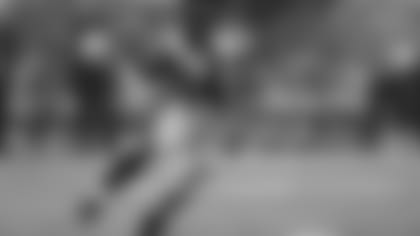 Rayquan form Sandy Springs, GA
What do you think is the X-factor is against Miami?
Matt: Good question. If the Falcons play mistake-free football – no more turnovers! – I like their chances a lot in this one. The Dolphins have a very good defense – that's their strength. If the Falcons can establish the run with Devonta Freeman and Tevin Coleman and even get them involved in the short passing game, that'll be a major factor, too.
---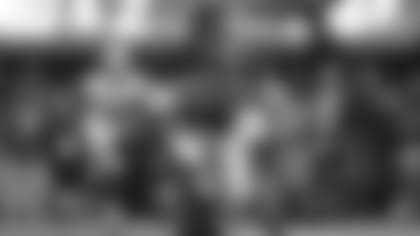 Hey, Matt. Love the column. You mentioned our overall record will be 12-4 and 4-2 in the division. Who do you see us losing to in the division?
Matt: I think they'll split with the Panthers and Buccaneers.
---
James from College Park, GA
We have two of the best running backs in the NFL and we are afraid to call a 1-yard run in the red zone? That sucks. Bad coaching and Matt Ryan is supposed to be the leader of this team. Does he have any input in decision calling?
Matt: How does one play have anything to do with leadership? Wow. And have you ever coached before, James? I mean, are you really qualified to judge whether that was a bad coaching decision? Just so you're more informed moving forward, Matt Ryan did have a run-pass option with that play call, and it's his job to read the defense and make the decision. He made the right decision, but the receiver couldn't come up with the catch. HAVE A QUESTION?