The Atlanta Falcons will begin their 2020 season against the Seattle Seahawks, who reached the playoffs in 2019 after beginning the year with a 7-2 record. Atlanta is looking to get back to the postseason for the first time since 2017, and that journey starts today.
There are some questions the Falcons must answer if their goal is to be realized. After investing in the running game and the pass rush this offseason, as well as using the draft to fortify their secondary and offensive line, the Falcons will get to see the fruit of those investments on the field Sunday. Before we see how the Falcons look on the field, atlantafalcons.com writers Matt Tabeek and Will McFadden answer some of the most pressing questions for this team ahead of kickoff.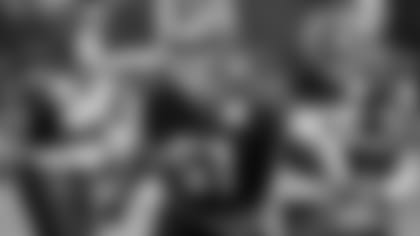 Can the offensive line keep Matt Ryan upright and open some running lanes for Todd Gurley?
Matt Tabeek: Let's face it, if the Falcons can't protect Matt Ryan from that Seahawks pass rush – and that means limiting the hits, keeping him upright and providing a clean pocket – those weapons on the outside will pretty much be a non-factor today. To do that, the Falcons need to play physical up front and open some running lanes for Todd Gurley and Co. If the Seahawks have to worry about Gurley, that should allow Ryan to take some shots downfield. And if that happens, watch out. 
Will McFadden: For all of the talk about how the Falcons needed to improve their pass rush this offseason, the same conversation was happening in Seattle, which finished tied with Atlanta with 28 sacks last season. Jadeveon Clowney is now in Tennessee, and it's unclear just how improved - if at all - the Seahawks' pass rush will be. This should be a good matchup at the start of the season for Atlanta's offensive line, which needs to prove it can gel together on the field. Getting Gurley rolling needs to be a priority, because the Falcons would like to give Julio Jones and Calvin Ridley some matchup advantages on the outside. It all starts up front with the offensive line, though, and this is a matchup they should take advantage of.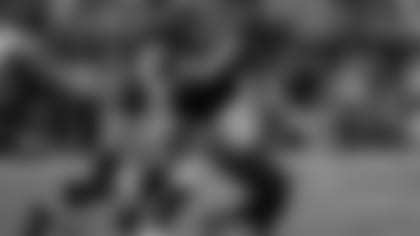 Can the Falcons get consistent pressure on Russell Wilson?
Tabeek: That's why they went out and signed edge rusher Dante Fowler, right? If Fowler, Takk McKinley and Grady Jarrett can be disruptive, hit Russell Wilson, move him out of the pocket and – this is really important – get some solid coverage on the back end of the defense to make him hold the ball longer – good things should happen. I say should because Wilson is one of those quarterbacks who is dangerous when forced to improvise. The Falcons will have their hands full on Sunday, but without a consistent pass rush, it won't go well.
McFadden: This is another area where fans might be surprised to find that Wilson was sacked just as many times as Matt Ryan last season - 48. The Falcons will have their opportunities to get pressure on Wilson Sunday, but they need to get him on the ground when they do. As I wrote earlier this week, Wilson is among the very best in the league at making plays under pressure, and it's a large part of Seattle's offense. Getting pressure on Wilson will truly take great effort by both the defensive line and the secondary to contain what Dan Quinn calls "the second play," which happens when things break down in front of Wilson. How well the Falcons manage that second play could be the difference in a win or a loss.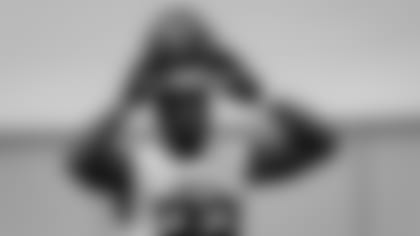 Who is the most important Falcons defensive player not named Deion Jones or Grady Jarrett?
Tabeek: Since I just mentioned Dante Fowler, I'll go with rookie cornerback A.J. Terrell. All training camp long, the Falcons' first-round pick has looked the part and held his own against the likes of Julio Jones and Calvin Ridley. But now the lights are on and it counts for real. Can he be sticky in coverage, force Russell Wilson to look the other way, tip a ball or come up with a pick or two today? A lot of eyes will be on Terrell today and for good reason. 
McFadden: Part of the Falcons' defensive struggles, I believe, can be linked to Keanu Neal's absence the last two seasons. He's truly a versatile chess piece that this defense is built around. He can act as a third linebacker on most downs while still offering advantages in most coverage situations. Having him back in the fold should allow defensive coordinator Raheem Morris to be plenty creative in how they want to play a good Seattle offense.