FLOWERY BRANCH, Ga. -- Hey, guess what! We get to watch some football tonight. OK, preseason football, but football nonetheless.
After holding out the would-be starters against the Dolphins in Miami last Friday night, this Friday should feature the Falcons first team offense and defense. Head coach Arthur Smith has said all week that the expectation is to play the starters come the second preseason game against the Cincinnati Bengals. Well, kickoff is in a few hours.
When asked how much the starters will actually play, Smith said it'll depend on the flow of the game itself. He's more worried about the quality of the reps he's giving the starters than the sheer quantity. If the Falcons offense goes out on their first drive and goes three-and-out, Smith is more inclined to give them another drive. If they put together a double-digit-play drive that takes five or six minutes off the clock and ends with a few plays in the redzone, perhaps he feels differently about sending them back out there for another go. Again, it'll depend.
But he has confirmed that we will see them. So, with this in mind, here are five players I'm looking forward to seeing on Friday night.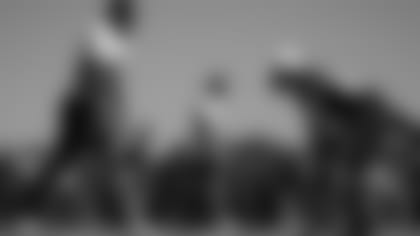 QB Desmond Ridder
You knew he would be first, right? He had to. As QB1, it was only right that we talk about Ridder first.
We haven't seen Ridder in a live situation since the final game of the 2022 season. At that time, it was his fourth start and he ended his rookie season on a high note, earning a win at home and putting together his best performance under center from a accuracy and production standpoint.
Something that everyone can agree on is that Ridder saw obvious improvement in his game from his first start in 2022 in New Orleans to his fourth start in the final week of the season in Atlanta. The question that many have for Ridder now is how much improvement has he garnered since? Smith named Ridder the starting quarterback for the Falcons in 2023 in March. Ridder has been preparing as such. We finally get to see what that looks like in a non-practice setting.
Like the would-be starters around him, we don't know how much we will see of Ridder on Friday. Nor do I personally think we'll see any flashy play-calling from Smith. But these reps are still important for Ridder, who said he'd like to play in the preseason to knock some rust off. He'd like to get hit one or twice, too, saying it's something that helps him settle in early in a game. He may get that wish on Friday. It's something he'd welcome.
"Mentally, I feel good with where I'm at, but physically, you can't tell until you get in there against live bullets," Ridder said on Tuesday. "... Sometimes I feel like I'd rather not feel like I'm going out there for 7-on-7 and have all day to throw and not get hit. On Monday, I'll feel great, but in the game I might not get up to speed that quick. So, for me, sometimes I like taking a little hit just to get in the flow of the game."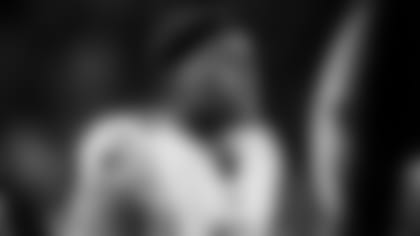 LG Matthew Bergeron
The Falcons moved up in the 2023 NFL Draft in order to secure Bergeron. At the time, the only inside guard reps Bergeron had taken was one day in January at the Senior Bowl in Mobile, Al. Fast forward six months and Bergeron has been working daily at left guard since he stepped foot in Atlanta.
Like the other starting linemen, Bergeron did not play last Friday in Miami. He'll play this Friday, though, and for the first time we'll really get to see the progress Bergeron has made at the position.
When you're talking about play at the line of scrimmage, it's really difficult to mimic a game day experience and situation at practice. Joint practices help, but there still isn't full tackling and blocking. The closest an offensive or defensive line gets to going full speed in the preseason is in these three preseason games. It's why these live reps are so important for someone like Bergeron, who will take his first true game day reps at left guard on Friday night. It'll be an important marker to discern how far Bergeron has come in his development and what more he needs to do as his rookie season truly begins.
DL David Oneymata
OK, I should have added, "beside Grady Jarrett" to the title, but here we are.
For so long, we have talked about this defensive line. We've talked about the pieces added (Onyemata one of a few). And we've talked about the money and resources that has been pumped into said position. We've heard from assistant general manager Kyle Smith about the front office's conviction this offseason to put a group together along the defensive front that looks and feels bigger. Head coach Arthur Smith said earlier this week that you can tell that the defensive line passes the "eye test." As a group, they're bigger than they've been in Smith's two prior seasons in Atlanta.
But here's the thing: We haven't seen this group go 100 percent yet. We haven't seen Onyemata line up beside Jarrett in a non-practice setting. We haven't been able to discern what it'll be like when offensive linemen have to choose between Onyemata and Jarrett, Calais Campbell, Bud Dupree, Arnold Ebiketie or Lorenzo Carter.. just to name a few. This defensive line can come at the quarterback in waves in a way it hasn't been able to in recent years. Being able to see that - to feel that - on Friday will be something new to look forward to.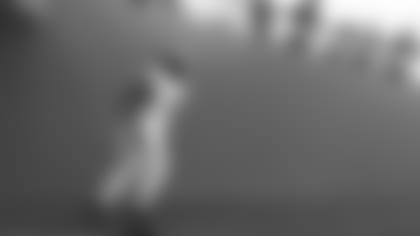 RB Bijan Robinson
You didn't think I would leave him off this list did you? I wouldn't do that to you since this is technically the first time fans will see the No. 8 overall draft pick in his Falcons jersey inside Mercedes-Benz Stadium for a game. I know you're excited. But maybe pump the breaks on the excitement if you can. I want you going into Friday's game being realistic about how much you'll actually get to see Robinson.
I think you will see him, yes, but perhaps just a glimpse of 1) what he can do, and 2) how Smith is actually planning on using him. Smith has already said Friday's game isn't about flash, it's about substance. He's not going to show his Robinson cards too soon. He'll save the real Robinson reveal for the running back's actual debut in Week 1 against the Panthers. That doesn't mean you shouldn't be excited to see Robinson line up in the backfield on Friday night, though. I won't take that away from you.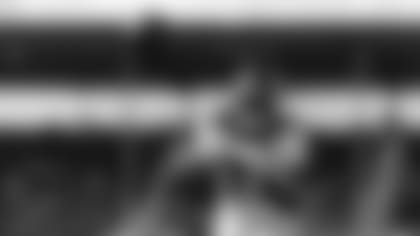 CB Tre Flowers
We got to see quite a bit of Flowers against the Dolphins in Miami last week. He played in about 50 percent of the defensive snaps, which was quite a bit considering that as the weeks have gone on Flowers has moved up the depth chart and those high on the depth chart didn't play last week.
When Jeff Okudah suffered an ankle injury prior to the Falcons trip to Miami, the Falcons had some decisions to make in regards to who would slot in opposite A.J. Terrell with the starting defense. At first, it was a competition between Flowers and Mike Hughes. Both are veterans in this league and have experience outside. It was something that the Falcons were still workshopping in Miami, too. Both Flowers and Hughes got the start outside last Friday. Hughes reps were limited in comparison to Flowers that night, though, because he suffered a soft-tissue injury. Hughes did not practice this week and Smith confirmed on Wednesday that Hughes would likely be out for a couple more weeks and that the Falcons will reevaluate his status prior to Week 1 of the season.
This means that one of the starting cornerback spots is Flowers to lose, in my opinion. If he can remain healthy while playing consistently through the next two preseason games, Week 1's start should be his since Okudah may not return until a few weeks into the season. How Flowers continues to cement himself as a starter in this secondary will be something to watch, especially as he gets to suit up with fellow starters this Friday.
Take a look as the Atlanta Falcons put in the work in Flowery Branch during the 2023 AT&T Training Camp.