FLOWERY BRANCH, Ga. -- Let's get it out there right now: No one knows for sure how any rookie is going to perform once the pads are on and they're in real game situations. That said, there's always a multitude of reasons why one prospect is taken on Day 1 of the NFL Draft versus on Day 3 – or is an undrafted free agent.
So, trying to come up with 10 NFC South rookies who will – or should -- make the greatest impact on their team's respective season is admittedly somewhat of a crapshoot. And something else to keep in mind: Training camp hasn't even started yet.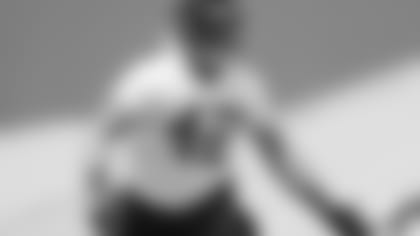 10. Duke Riley, LB, Atlanta Falcons
Drafted: Round 3, pick No. 75
Immediate impact: One of the qualities Falcons coach Dan Quinn loves in his players is versatility, and the 6-foot-1, 231-pound Riley certainly checks off that box. Riley, who made 93 tackles at LSU in 2016 – including nine for losses – also adds plenty of speed to an already-fast Falcons defense. Riley, one of the standouts during organized team activities and minicamp, should make an impact on special teams. If he blossoms like many expect once the pads are on come July 26, the start of training camp, the Falcons could find themselves with one of the best linebacking units in the league.
---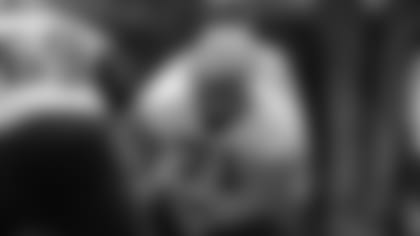 9. Ryan Ramczyk, T, New Orleans Saints
Drafted: Round 1, pick No. 32
Immediate impact: Will the Ramczyk be the latest Wisconsin Badger to develop into and elite pass protector? Saints coach Sean Payton and quarterback Drew Brees obviously hope so, and there's certainly enough upside and potential to make this list. Ramczyk, a mauler, possesses the size – he's 6-foot-6, 314 pounds – and athletic ability to play tackle in the NFL. On what side he plays – left or right side, or maybe even guard? – is the bigger question at this point. But teams generally don't pick linemen in the first round to ride the pine.
---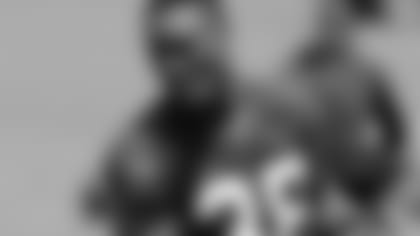 8. Brian Hill, RB, Atlanta Falcons
Drafted: Round 5, pick No. 156
Immediate impact: Surprised to see Hill on this list? Come September, you might not be. Yes, the Falcons possess one of the best running back duos in the league right now in Devonta Freeman and Tevin Coleman. But Hill, a 6-foot-1, 219-pound do-it-all workhouse out of Wyoming could end up making an immediate impact on special teams – and eventually provide the Falcons' offense with a change-of-pace back because of his more physical, straight-ahead running style. Hill ran for 4,287 yards and 35 touchdowns in three years at Wyoming – including 1,860 yards and 22 scores on the ground in 2016 –and, at least according to Hill, the Falcons "got the best running back in this draft in the fifth round."
---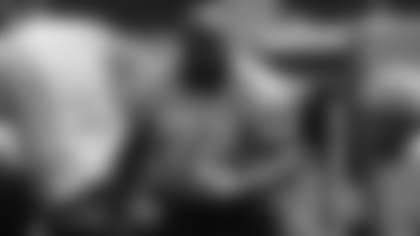 7. Taylor Moton, T, Carolina Panthers
Drafted: Round 2, pick No. 64
Immediate impact: Moton, a 6-foot-5, 330-pounder out of Western Michigan, can play tackle or guard. More importantly he should eventually find a starting role of the Panthers' offensive line and help protect quarterback Cam Newton, something Carolina struggled with at times in 2016.
---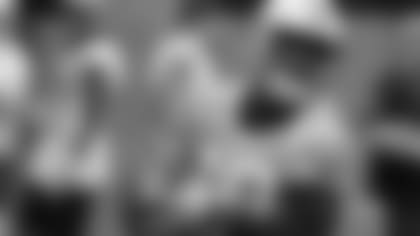 6. Curtis Samuel, WR, Carolina Panthers
Drafted: Round 2, pick No. 40
Immediate impact: The 5-foot-11, 197-pound Samuel should give the Panthers some versatility and explosiveness on offense. Samuel is listed as a receiver but is built like a running back. He could end up lining up in the slot, which the Panthers could use – along with tight end Greg Olsen, receiver Kelvin Benjamin, running back Jonathan Stewart and rookie hybrid Christian McCaffrey – and provide quarterback Cam Newton with yet another weapon.
---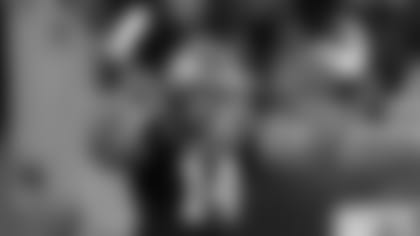 5. Justin Evans, SS, Tampa Bay Buccaneers
Drafted: Round 2, pick No. 50
Immediate impact: Evans may be listed as a safety but the former Texas A&M star displayed great range and terrific cover skills in college – must-have skills for defensive backs, especially in the pass-happy NFC South. Don't be surprised if the 6-foot, 193-pounder starts right away and is paired up with free-agent signee J.J. Wilcox in the back end of the Bucs secondary.
---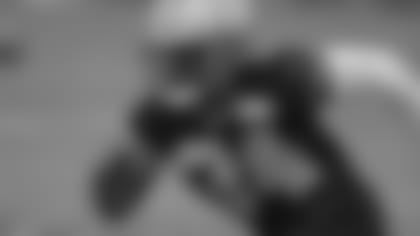 4. Marshon Lattimore, CB, New Orleans Saints
Drafted: Round 1, pick No. 11
Immediate impact: It was no secret that the Saints needed to address their defense in the offseason – that unit ranked 31st in points allowed and 30th overall. New Orleans did just that in the NFL Draft when they spent five of their first seven picks on defensive players. That first one was used on Lattimore, arguably the best corner in the 2016 draft class. The former Ohio State Buckeye, who ran a 4.36 40-yard dash at the combine, is considered a legitimate shutdown corner – some have compared him to Jacksonville's Jalen Ramsey – and he should push for starting time early in the season.
---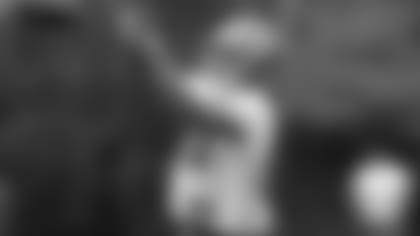 3. O.J. Howard, TE, Tampa Bay Buccaneers
Drafted: Round 1, pick No. 19
Immediate impact: Howard will likely be a Week 1 starter and add another dimension to the Buccaneers' offense. He's fast, big and athletic enough to be a mismatch against most defenders – and that will help Jameis Winston and the Bucs' short and intermediate passing game. He's fast enough to get that all-important separation against linebackers and he's big enough to outmuscle most corners and safeties, especially in tight spaces. To top it off he's sure-handed – Howard only had six drops over the least three seasons (three of those were in 2014).
---
2. Takkarist McKinley, DE, Atlanta Falcons
Drafted: Round 1, pick No. 26
Immediate impact: We haven't seen a whole lot of McKinley leading into training camp because the Falcons' top pick was recovering from shoulder surgery and UCLA's spring quarter didn't conclude until the last day of Falcons minicamp. But the Falcons aren't concerned about the absence – remember, they had a similar situation with Austin Hooper last year and it didn't impede the tight end's progress. That all said, once McKinley is cleared to play, he should benefit big time playing opposite of Vic Beasley and in the same rotation as Dontari Poe, Jack Crawford, Grady Jarrett and Co. This list is simply about upside and potential, and McKinley checks off those boxes in a big way.
---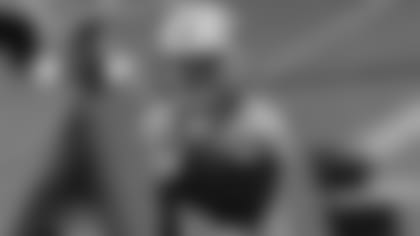 1. Christian McCaffrey, RB, Carolina Panthers
Drafted: Round 1, pick No. 8
Immediate impact: If the Panthers' offseason plan was to lessen the burden on franchise quarterback Cam Newton, mission accomplished. Carolina added some much-needed explosiveness on offense with the addition of some skill players, specifically running back Christian McCaffrey – who will help in the short and intermediate passing game. While listed and built like running back, the former Stanford star and Heisman Trophy finalist has the speed and shiftiness of a slot receiver. Where and how exactly the Panthers will use McCaffrey in their offense is still uncertain, but the 5-foot-11, 203-pound speedster is capable of picking up yards in big chunks and should make the biggest impact on this list.