The Atlanta Falcons' moves thus far in free agency have set them up in an interesting way for the upcoming NFL Draft.
By adding an edge rusher in Dante Fowler, a starting running back in Todd Gurley and trading for Hayden Hurst to take over at tight end, the Falcons could target a number of positions early on in the draft. Right now, cornerback appears to be the team's most pressing need, but the Falcons could stand to add playmakers at several spots on their defense.
This draft class isn't the deepest at the linebacker position, but there are a few consensus top players who could fall within the Falcons' range. If Atlanta decides to pair Deion Jones with another rangy linebacker to help mitigate the loss of De'Vondre Campbell, here are some players who would make sense.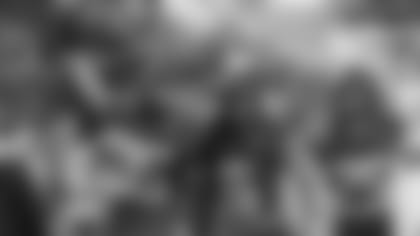 Troy Dye, Oregon: Dye is the lone player on this list who is projected to go on Day 2 of the draft. He's in that next tier of players right behind the top linebackers, but there's a lot to like. Dye had an astounding 391 tackles during his four-year career at Oregon, and his overall athleticism jumps off the screen. With a rare combination of length and range, the 6-foot-3, 231-pound Dye shows upside as a coverage linebacker and can run with tight ends. Despite his length, Dye's frame isn't fully filled out and he can get mauled by offensive linemen.
Comparable: De'Vondre Campbell
Why he's a good fit for the Falcons: If Atlanta is looking to replace Campbell's coverage ability and rare defensive length, Dye is the linebacker prospect most comparable. He'll have to add more size and power to hold up against NFL offensive linemen, but Dye's athleticism is something the Falcons could put to use.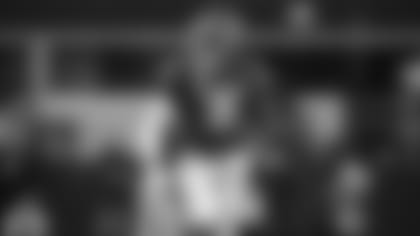 Kenneth Murray, Oklahoma: All of the players on this list are great athletes, but Murray's explosiveness is overly apparent. He's got the competitive nature to boot. Sometimes, however, that combination worked against him, as he too often overran plays or took bad angles on the ball carrier for too long before adjusting. Murray excels at making plays behind the line of scrimmage and had 29.5 tackles for a loss in college, but he isn't a polished player in deep coverage.
Comparable: Thomas Davis
Why he's a good fit for the Falcons: Like Deion Jones, Murray shows incredible sideline-to-sideline range. He's not as quick or agile a player as Jones, which does limit him somewhat in coverage, but Murray can rush the passer and make a bunch of plays on the football field.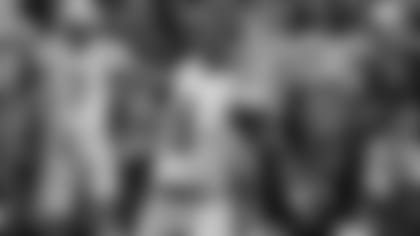 Patrick Queen, LSU: The next in what has become a long line of LSU linebackers with promising NFL potential. His game is reminiscent of Jones or Devin White in that he's got incredible anticipation, speed and agility to get past blockers and locate the football. Standing at 6 feet and weighing 229 pounds, Queen is undersized for the position, but he – like other undersized off-ball linebackers – makes up for it with elite speed. Queen was just a one-year starter at LSU, but he can do everything the modern NFL game demands.
Comparable: Roquan Smith
Why he's a good fit for the Falcons: Queen will be just 21 when he begins his rookie season, which is a big positive for someone who is already so smooth as an athlete. He'll have some technical areas to clean up, but he and Jones would be one of the most explosive linebacker duos in the league.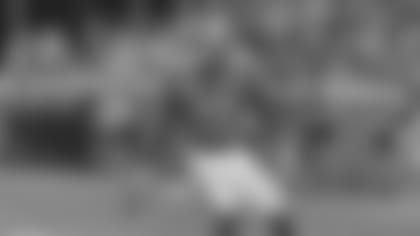 Isaiah Simmons, Clemson: Projected to be off the board early in the first round, Simmons will likely be gone before the Falcons pick at No. 16. If for some reason he slips, however, he'd be a great fit in Atlanta. The 6-foot-4, 238-pound linebacker runs like a safety, can lineup all over the field and shows amazing instincts against the run. He's projected as a top pick because it's difficult to find something wrong with his game that couldn't be ironed out with coaching. He's a Swiss Army knife on defense.
Comparable: A bigger Derwin James
Why he's a good fit for the Falcons: The Falcons wouldn't lose anything against either the run or the pass by plugging Simmons into their nickel defense. His range and coverage ability would immediately give Atlanta options in how to deploy him.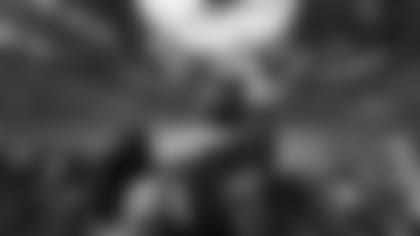 2020 Season Tickets
See the Falcons battle divisional foes along with the Bears, Lions, Broncos, Raiders and Seahawks at the best venue in sports.