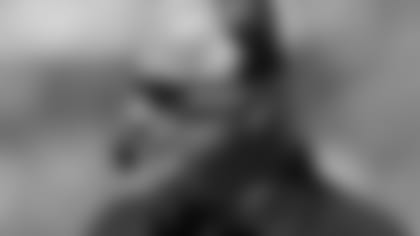 If Falcons followers failed to realize a win in Week 8 against the Eagles would have historical significance it's understandable because during Mike Smith's tenure as head coach of the Falcons, a lot of weeks have resulted in wins. That 30-17 win, however, was Smith's 50th with the Falcons and moved ahead of Dan Reeves as the all-time wins leader in franchise history.
Smith's time with the Falcons has been decorated with success. The winner of multiple Coach of the Year awards and the owner of the highest winning percentage in team history after five seasons (.700) won six more games after that and his record as a head coach sits at 56-24. Those 56 regular season wins have a little bit of history attached to them, as well.
Those wins give Smith the second-most wins of any first-time head coach in league history. Smith is topped by just San Francisco's George Seifert with a 62-18 record. Guy Chamberlin, a player/coach from 1929-32 is tied for third on the list at 55 wins with Pittsburgh's current head coach Mike Tomlin and Rams head Chuck Knox from 1973-77. Baltimore's current head coach, John Harbaugh, rounds out the list with his current regular-season win total of 54.
After guiding the Falcons to the No. 1 seed in the NFC this season, the second in three seasons, Smith and the Falcons became the first NFC team to earn the top seed twice out of three years since the Eagles did it in three straight seasons from 2002-04.
Smith's 56-24 record is also the second-best record in the entire league currently since 2008.