FLOWERY BRANCH, Ga. -- After the Falcons' win in Jacksonville, something Arthur Smith said stuck in my mind in the days that followed.
Smith was asked about the Falcons performance running the ball against the Jaguars. He was asked what gave him the confidence in feeling that this offensive could turn things around on the ground. Smith thought back to 2018, when he was with Tennessee.
"There's a lot of revisionist history, but there were times in 2018 where it didn't look too pretty," Smith recounted about the Titans rushing attack. "But we got going at the end of the year in the run game."
There was one particularly game in which the Titans only averaged 55 rushing yards against Baltimore. That number has been pretty consistent for the 2021 Falcons as Atlanta has rushed for 55 yards or less three times this season.
But against Jacksonville on Sunday (a team ranked third in run defense coming into the game) the Falcons run game stepped up, putting together its best rushing performance of the season with 149 yards (108 of which came from Cordarrelle Patterson).
However, it was what Smith said after he brought up the 2018 Titans team that I underlined. He concluded that sometimes things take time to develop.
It got me thinking about what Smith and general manager Terry Fontenot are trying to accomplish in their first year at the helm of the Falcons organization.
Prior to the two being hired, owner Arthur Blank and president Rich McKay said they believed the Falcons could be competitive in 2021 without an overhaul of the entire team. When Smith and Fontenot came in, they made the moves necessary to field a team that they hoped could be competitive. And with a 5-6 record and six games left on the schedule, the Falcons are right in the mix of the conversations surrounding a potential postseason. They're currently second in the NFC South, holding a tie over New Orleans. They have two conference games in the next two weeks and they'll be looking to firm up that standing in the coming days.
But the Falcons have not put together a complete game yet, and many fans have wondered throughout moments of the season why the Falcons can't be better in certain areas.
I frequently get questions about the run game and play calling and pass rush and the secondary. "Why can't the Falcons go out and get someone to help in X area?" someone may ask. "Why aren't the Falcons more productive in Y stat line?" another may DM me on Twitter. Those questions prevail even in the aftermath of wins.
And I understand where those questions come from. It's no secret the Falcons have struggled up until last week to establish a consistent run game. Third down conversions - or lack thereof at times offensively - has been a storyline against certain opponents. The Falcons are also last in the league in team sacks. They only have 15. For context, Myles Garrett has 14 sacks just on his own in 2021.
So, the questions (both yours, dear reader, and my own) have rattled around in my head all year. But one question is currently prevailing, and it is: What's a short-term fix for the Falcons and what's a long-term fix?
Let's start with the short-term. I go back to something Smith said after the Falcons lost two in a row to Dallas and New England, the Falcons have to "play smarter football." This meant - first and foremost - that Atlanta needed to limit self-inflicted wounds that got the offense off schedule. So, those pesky procedural penalties needed to go. That's a short-term fix. It's workable, and something that - with discipline - can rewrite itself from one week to another. As is better execution in situational moments, which Smith talked about a little bit before playing Jacksonville last Sunday.
"There's certain things you can do, you know, schematically, that you're going to have to deal with and that's part of the adjustments," Smith said. "I mean, we've got to be better situationally, and maybe in some of the things we're asking guys to do. Certainly, that's fair. That could be a short-term fix, right?"
Also in the context of playing smarter football, Smith used the example of receivers and their depth, timing and spacing on routes. Smith has said after a game or two this year that he's been disappointed in the Falcons ability to get open against man coverage. There's a short-term and long-term solution for that.
In the short-term, offensive coordinator Dave Ragone said it can fall to the coaches.
"Some routes are just better versus man," Ragone noted. "... We - as coaches, pointing at myself first - (have to) make sure we put the players in the best position to win vs. those coverages."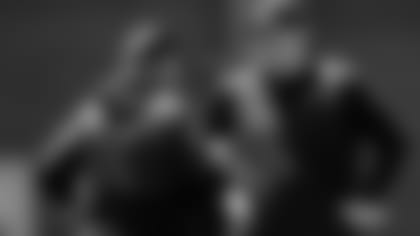 Long-term, the experience of individual receivers goes a long way, with Smith saying it takes time for receivers to find out if their "moves really work or not." If the Falcons are looking at changing their receiver corps in the coming years, it'll be about finding these type of players to increase productivity as an entire position group.
"Those are habits that are formed over a lot of training," Smith said, which we can read into being a long-term adjustment as he used the words "a lot."
Then, there's pass rush. The Falcons have pressured the quarterback better in 2021, arguably much better than they did in 2020, but there is still much to be desired when it comes to the pass rush conversation. Unlike parts of the first two examples, this is a long-term fix, one the Falcons could look to rearrange during the coming Draft and free agency to find a solution.
There's only so much a coordinator can do to creatively find ways to attack a quarterback in the ways his unit can handle. That's something Dean Pees has noted throughout the weeks of the 2021 season. He -- as a coordinator -- is never going to give a defensive player something they can't handle. And as of two weeks ago, Pees said he had only installed 30 percent of his playbook. Notably, it had actually only recently arisen to that number as Pees said he had to taper back the install after the first game of the year because he put too much on the defense's plate too soon.
Pees has said time and time again that his personnel dictates what he can and can't do as a defensive play caller. With that notion in mind, we can assume that getting the right personnel in can be considered one of the best examples of a long-term fix.
"Now long term, it is continued…(since) we changed schemes. There's certain things (that come up) and we understand the salary cap restrictions, but there's a long-term plan too," Smith said. "But you look around the league, and whether they had a great long-term plan or they came into '21 and they felt really good about it, they're all dealing."
So, what does all of this mean?
Well, what I hope you get out of this is that there are some questions of yours that won't be answered for a couple more seasons. This is because one of the only ways to see active change in certain areas is to see adjustments made in personnel and depth, especially as the salary cap increases league-wide in the coming years which will - in turn - present the Falcons more opportunities to do so.
But some of your questions regarding penalties, lack of execution, situational football team knowledge and play calls are all things that can change - sometimes - in a week. They're short-term fixes. But not everything is so simple given the Falcons salary cap constraints at the present moment.
So, the next time you want to know why the Falcons haven't "fixed" something, take a moment and ask yourself: Is this a short-term project or a long-term haul? Because of where the Falcons are as an organization right now, the answer could be a lot clearer than you think if you place a question within this context.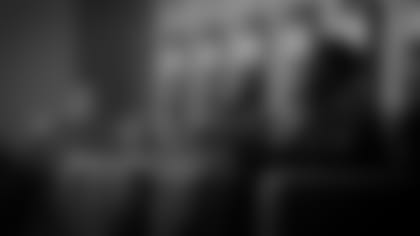 Part 3 | The Rivalry
The final chapter in the story of the 1991 Falcons explores the great rivalry between the Falcons and Saints, including the only playoff matchup between the two.