As we all know, anything can happen leading up to the NFL Draft. And based on some of the unexpected free-agent signings and crazy trades made so far this offseason, it wouldn't be too surprising at all to see even more eye-popping moves.
Those aforementioned moves – the latest being former Patriots receiver Brandin Cooks being traded the Rams for the 23rd overall pick this year's draft – as well as a change in the draft order are part of the reason for the slight delay in my latest mock draft. Even the Falcons threw off my NFL mock draft 3.0 – one in which I had them selecting Penn State tight end Mike Gesicki with the 26th overall pick – when they signed former 49ers tight end Logan Paulsen shortly after I published it.
With this mock draft, I'm going to predict a few more bold moves – including a pair of mock trades by the Giants that will have a trickle-down effect on the bottom half of the first round. But that's actually good news for the Falcons, who I have picking yet a different player for the fourth time in as many mocks.
Here are the two key mock trades I'm proposing (h/t to co-worker Brian Cearns):
Bills trade picks 12, 22 to the Giants for pick No. 2
Patriots trade picks 23, 31 to the Giants for WR Odell Beckham
Giants now own first-round picks 12, 22, 23 and 31
So, without further ado, onto mock draft 4.0.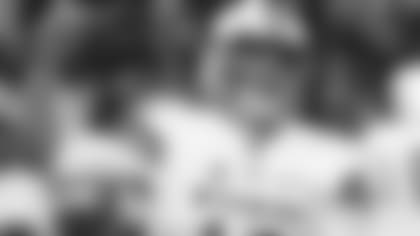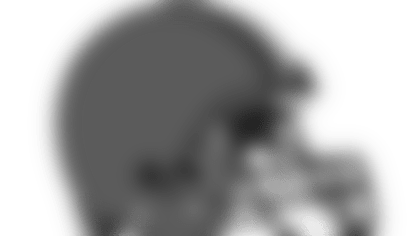 QB Josh Allen, Wyoming. I'm sticking with Josh Allen here in the top spot. The former Wyoming standout has all of the tools to eventually thrive in Cleveland's less-than-ideal weather conditions. Allen is big – he's 6-foot-5 and 233 pounds – and has a big arm. Plus he helped himself at the combine. And with Tyrod Taylor, Drew Stanton and Kevin Hogan currently in the QB mix, they won't be forced to rush Allen.
---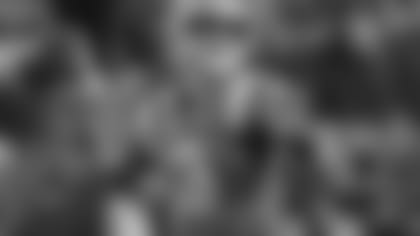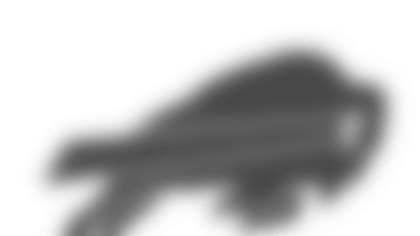 2. BUFFALO BILLS (via MOCK TRADE with the Giants)
QB Josh Rosen, UCLA. Armed with two first-round picks (Nos. 12 and 22), the Bills pull the trigger on a trade with the Giants – and leap ahead of the Jets – to get a quarterback. I think they'll go with Josh Rosen, who some scouts think is more polished than USC's Sam Darnold. The Bills have also signed longtime Bengals backup AJ McCarron during the offseason, which will only benefit Rosen in the long haul.
---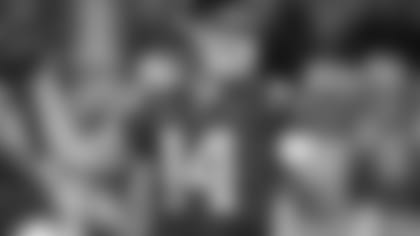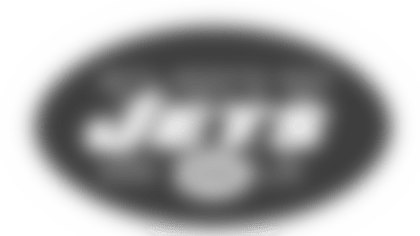 3. NEW YORK JETS (via Colts)
QB Sam Darnold, USC. The Jets traded up for one reason: to get their franchise quarterback and with Josh Allen and Josh Rosen now off the board, the decision making gets a little easier for the Jets' brass, who waste little time picking Sam Darnold. Some think the USC product might be the best QB prospect in this class and he's a definite upgrade over last year's starter, Josh McCown. With Teddy Bridgewater recently signed to a one-year deal, Darnold will benefit from learning from two veterans early on.
---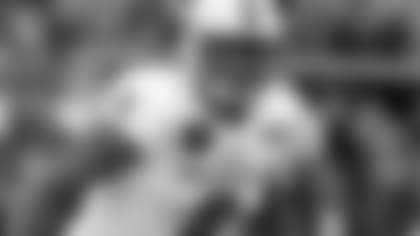 (AP photo by Darron Cummings)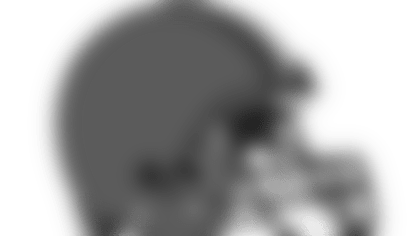 DE Bradley Chubb, NC State. The Browns will be tempted to take former Penn State star Saquon Barkley here, but I predict they'll be more than happy to bring that card to the podium and snatch Bradley Chubb. The NC State standout is the best pass rusher in this class and will be the perfect bookend to last year's No. 1 overall pick, Myles Garrett.
---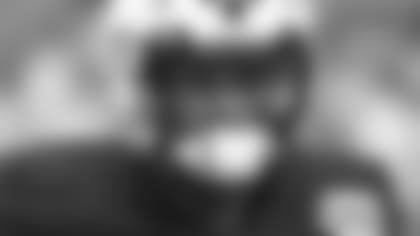 (AP Photo by Rick Scuteri)
RB Saquon Barkley, Penn State. John Elway certainly remembers what Terrell Davis did for his career and will pounce at the chance to draft Saquon Barkley, a rare talent at running back. With the quarterback position addressed in free agency (Case Keenum), the Broncos could be tempted to take an offensive tackle here, but Barkley is just too good to pass up.
---
(AP photo by Gerry Broome)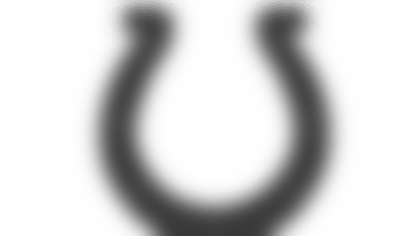 6. INDIANAPOLIS COLTS (via Jets)
G Quenton Nelson, Notre Dame. Yes, they could certainly use help with their edge rush on defense, but with Colts will look to fortify their offensive line. Indy needs to do a better job in protecting its franchise quarterback, Andrew Luck. They'll take former Notre Dame standout Quenton Nelson here, who might just be the best overall prospect in this draft class.
---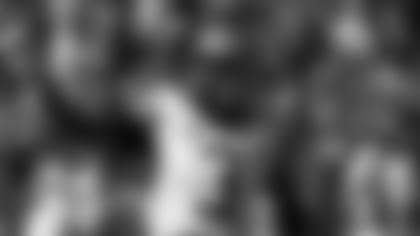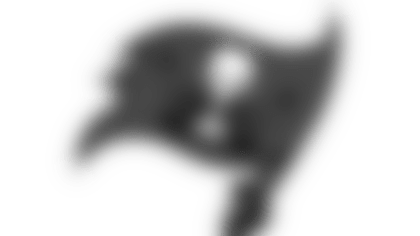 SS Derwin James, Florida State. The Bucs need help on defense and helped the edge rush when they acquired Jason Pierre-Paul from the Giants for a third-round pick. They could still bolster that position by taking Ogbonnia Okoronkwo, Marcus Davenport, Jeff Holland and Arden Key, but I think the No. 7 spot might be too high for those guys. Instead they'll go with the best strong safety in this draft class - Derwin James. He's a playmaker out of FSU who can blitz, cover and hit.
---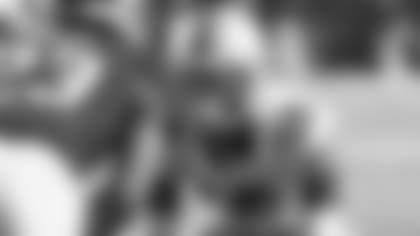 CB Denzel Ward, Ohio State. The Bears landed their franchise quarterback last year in Mitchell Trubisky and they've got a potent 1-2 backfield punch in Jordan Howard and Tarik Cohen. They added tight end Trey Burton as well as receivers Allen Robinson and former Falcon Taylor Gabriel in free agency. Now they get their lockdown corner in Denzel Ward. He's an athletic ballhawk with tremendous hand skills. The one knock is that he's only 5-foot-10 and has a smaller frame.
---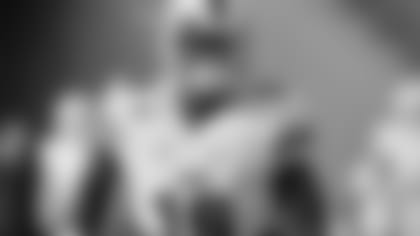 (AP Photo by Michael Wyke)
WR Courtland Sutton, SMU. The 49ers addressed cornerback when they signed Richard Sherman, but they also need a pass rusher, help along the offensive line and a go-to receiver for Jimmy Garoppolo. Enter 6-foot-4 and 218-pound Courtland Sutton, who would make for a very nice (and hard-to-miss) target in Kyle Shanahan's offense. He's no Julio Jones, but should bolster the receiving corps. 
---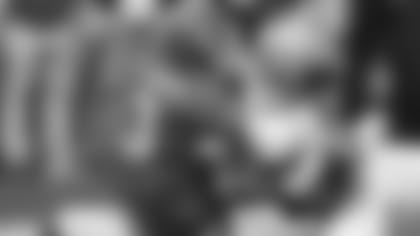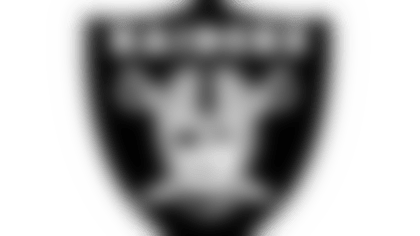 LB Roquan Smith, Georgia. Jon Gruden's forte may be offense, but he also understands that the Raiders need help on defense, especially at linebacker - and all Smith does is fly around the field and make plays. Despite being on the small side for a linebacker, the Georgia star has great speed, football instincts and is a leader. He should flourish on a unit that already includes Khalil Mack. Those two together would be downright scary.
---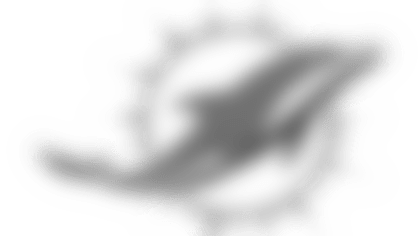 QB Baker Mayfield, Oklahoma. Is Ryan Tannehill really the long-term answer in Miami? Between Tannehill's injury concerns and the inconsistent play of Jay Cutler last season, the Dolphins pull the trigger on the fiery, tough and exciting Mayfield. The ex-Sooner star and Heisman Trophy winner should fit well into Adam Gase's offense.
---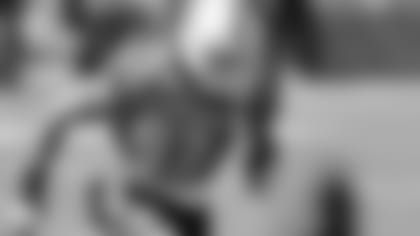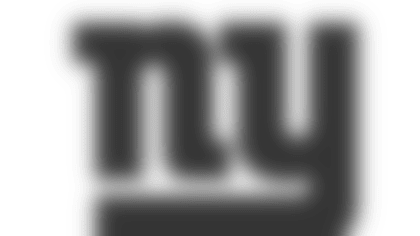 12. NEW YORK GIANTS (via MOCK TRADE with Bills)
DE Marcus Davenport, UTSA. Armed with four first-round picks and lots of holes on both offense and defense, the Giants begin the rebuilding process under new general manager Dave Gettleman. With left tackle Nate Solder signed in free agency (for four years worth a reported $62 million), the Giants look to fill the void left when they traded Jason Pierre-Paul to the Bucs for a third-round pick. Enter Marcus Davenport, a 6-foot-6, 264-pound defensive end out of Texas-San Antonio. He can rush standing up or with his hand in the dirt. He tallied a team-best 6.5 sacks and eight quarterback hurries in 2017.
---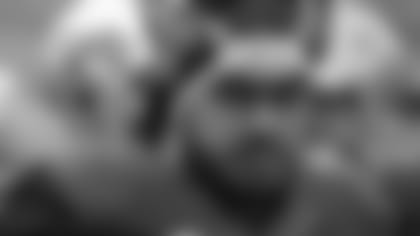 (AP Photo by Ted S. Warren)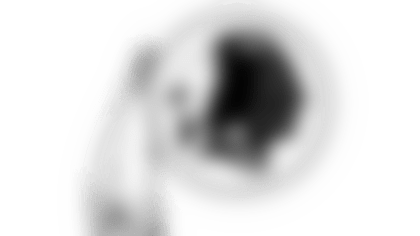 DT Vita Vea, Washington. The Redskins, already in need of defensive line help, select the mammoth Vita Vea -- who is 6-foot-4, 344 pounds -- arguably the best run-stuffer in this draft class. The former Washington Husky should also help collapse the pocket on a regular basis, too.
---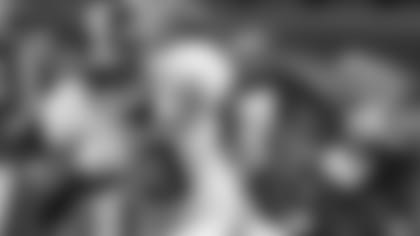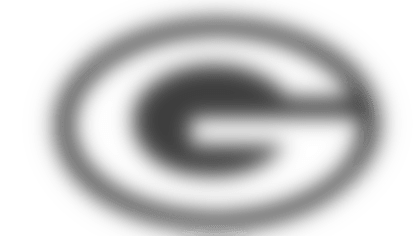 WR Calvin Ridley, Alabama. The Packers landed tight end Jimmy Graham and defensive end Muhammed Wilkerson in free agency but opted to release longtime go-to receiver Jordy Nelson in a salary-cap move. Green Bay fills Nelson's void and takes the speedy Calvin Ridley out of Alabama, who many scouts believe is the top receiver in this class.
---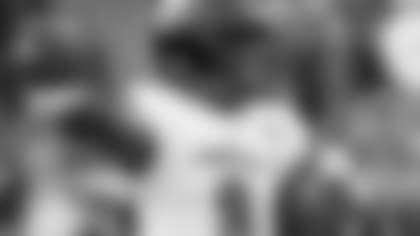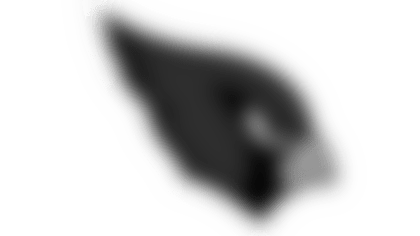 QB Lamar Jackson, Louisville. The Cardinals desperately need a quarterback following the retirement of Carson Palmer and land what they hope is their QB of the future in Lamar Jackson. There are questions about his accuracy on the run, but comparisons to Michael Vick are spot on - and the 2016 Heisman Trophy winner will inject life into Arizona's offense.
---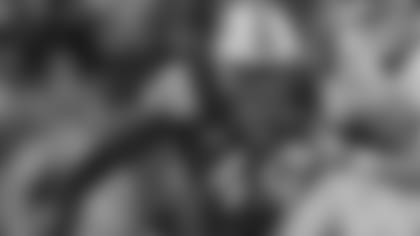 (AP Photo by Bob Leverone)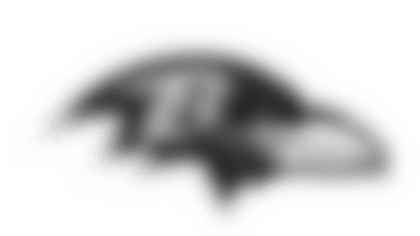 LB Tremaine Edmunds, Virginia Tech. The Ravens have major needs at receiver and tight end, but they also could use help at linebacker. Enter Edmunds, a tall linebacker -- he's 6-foot-5 and 250 pounds -- who can run and hit like a truck. He's the son of former NFL tight end Ferrell Edmunds.
---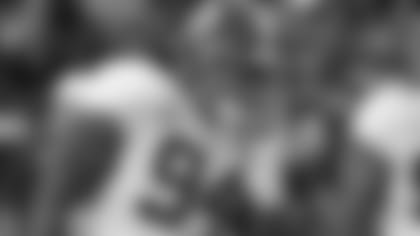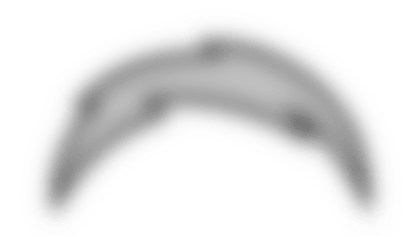 DT Da'Ron Payne, Alabama. The Chargers appear to be set at defensive end but still need to shore up their run defense, which surrendered a league-worst 4.9 yards per carry in 2017. I've gone back and forth here between Da'Ron Payne and Florida's Taven Bryan, but I like the former Alabama star here. Payne, who is 6-2 and 308 pounds, has been described as a wall of granite. Enough said.
---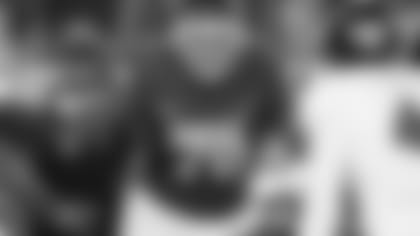 (AP Photo by Sue Ogrocki)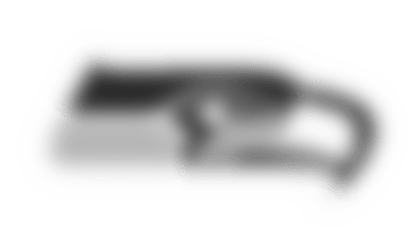 OT Orlando Brown, Oklahoma. Seattle could address a number of needs here, including offensive line, defensive end and cornerback. Without a Day 2 pick (rounds 2 and 3), the Seahawks must hit on the first pick - and it's time to fix that offensive line and take tackle Orlando Brown. Forget the "historically bad" combine numbers because Brown is massive (6-8, 360 pounds) and the man can play.
---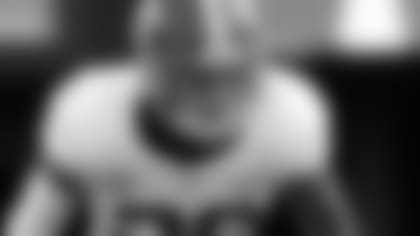 (AP Photo by Mark Humphrey)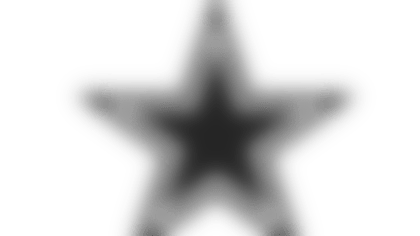 FS Minkah Fitzpatrick, Alabama. With a total of 10 draft picks (thanks to four compensatory picks), I wouldn't be surprised if the Cowboys considered moving up to address a number of needs (tight end, cornerback/safety, guard and defensive end). If they stay here, it'll be hard to pass on Minkah Fitzpatrick, the top free safety in this class. He can cover the slot, play high safety or handle nickel linebacker responsibilities and has been compared to Budda Baker.
---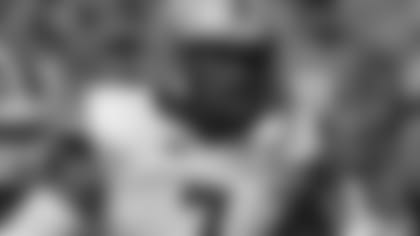 (AP Photo by Richard Shiro)
DE-OLB Harold Landry, Boston College. Detroit placed the franchise tag on Ziggy Ansah, but expect that Lions defense to get a makeover under new coach Matt Patricia. The versatile Harold Landry, who can play in both a 3-4 and 4-3, should pair up nicely with Ansah. One NFC team pro personnel director says Landry is just like Vic Beasley "coming out with the way he comes off the snap" and "when he puts it together, he'll do what Beasley did."
---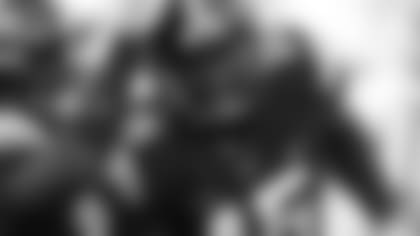 (AP Photo by Charlie Neibergall)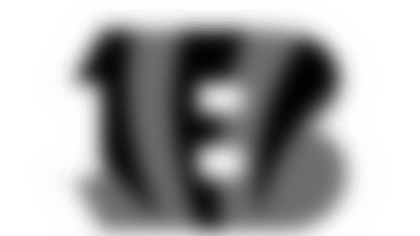 21. CINCINNATI BENGALS (via Bills)
CB Josh Jackson, Iowa. I previously had the Bengals taking Connor Williams out of Texas here, but the trade for Cordy Glenn addresses the need to bolster the offensive tackle position. Cincinnati also needs to add some speed at cornerback, and they jump at Josh Jackson, who is the definition of a ball hawk with 27 passes defensed and eight interceptions.
---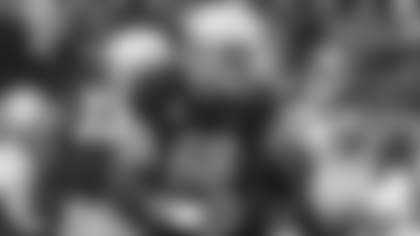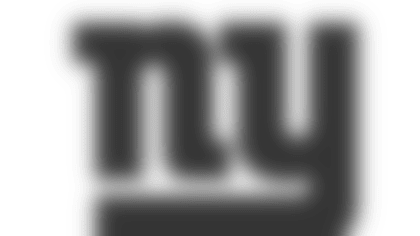 22. NEW YORK GIANTS (via MOCK TRADE with Bills)
T Mike McGlinchey, Notre Dame. Yes, the Giants have added left tackle Nate Solder and guard Patrick Omameh along the offensive line, but they still need another guard, a center and maybe another tackle. With the second of four first-round picks, they take Mike McGlinchey here. The 6-foot-8 Notre Dame standout is an NFL-ready blocker and some consider him to be the best road-grading right tackle in this draft class. He's also Falcons quarterback Matt Ryan's first cousin.
---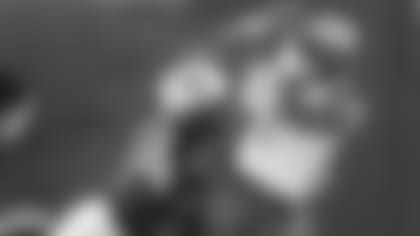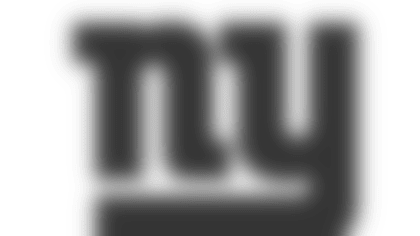 23. NEW YORK GIANTS (via MOCK TRADE with Patriots)
WR D.J. Moore, Maryland. The Giants reportedly wanted two first-round draft picks for receiver Odell Beckham, and that's exactly what the Patriots give them after shipping Brandin Cooks to the Rams (receiving the No. 23 overall pick in return). To fill the void, New York takes D.J. Moore out of Maryland, a receiver on the rise. The 2017 Big Ten receiver of the year and first-team all-conference selection is plenty big - he's 6-foot, 210 pounds - and clocked a 4.42 in the 40. In three seasons at Maryland, Moore did not put up huge numbers, but he improved every single season and last year, four different quarterbacks ended up throwing passes to him.
---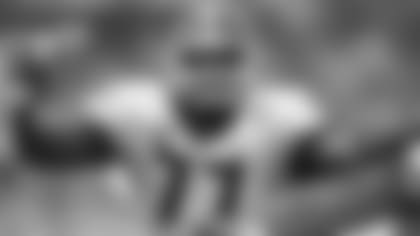 G Isaiah Wynn, Georgia. With the loss of guard Andrew Norwell in free agency, the Panthers will need to replace a major void along the offensive line. Isaiah Wynn more than fits the bill for Carolina. The former Georgia star played both tackle and guard but will likely play the latter in the NFL.
---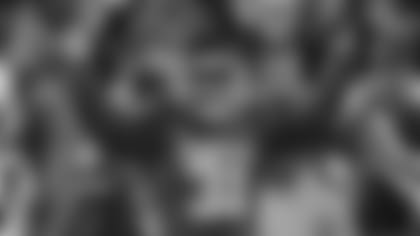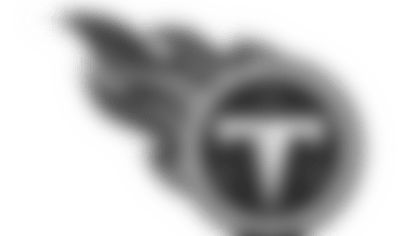 DE Ogbonnia Okoronkwo, Oklahoma. New coach Mike Vrabel knows he needs to find an edge rush, especially if the Titans hope to keep pace with the Jaguars in the AFC South. Former Oklahoma star Ogbonnia Okoronkwo can do just that. Some might think this is too high for the compactly built former Sooner, but all he's done the last two seasons is tally 17 sacks and 146 tackles while terrorizing the Big 12. He played well at the Senior Bowl, generating two sacks and four other hurries.
---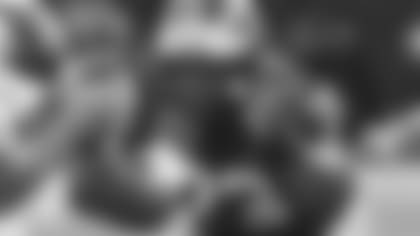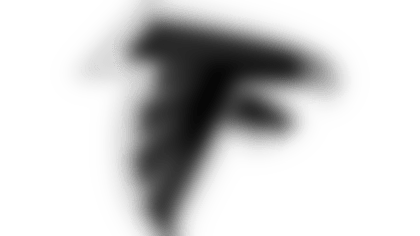 DT Maurice Hurst, Michigan. The Falcons address perhaps their biggest need with one of the best defensive tackles in the land by taking Maurice Hurst. The former Michigan standout is a disruptive force in the trenches and has outstanding initial quickness once the ball is snapped. Hurst possesses a high motor and is often too quick for blockers to reach or trap – and should fill the void left by Dontari Poe, who signed with the Panthers in free agency. The All-American and team MVP was held out of the NFL combine after an irregular EKG was discovered during a routine physical. He has since been cleared to play and participated in Michigan's pro day.
---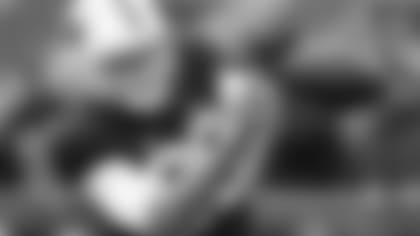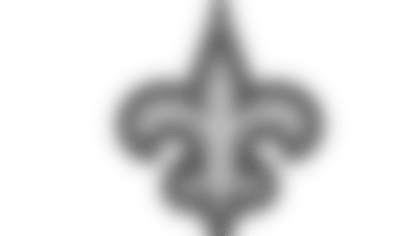 TE Mike Gesicki, Penn State. The Saints are also looking to address tight end in the draft as well as receiver and possibly their quarterback of the future. But they'll take arguably the most NFL-ready tight end in this draft class in the 6-foot-5, 247-pound Gesicki, who led all tight ends at the combine in the 40, vertical jump, broad jump and the three-cone. Gesicki should be a nice target for Brees, especially in the red zone.
---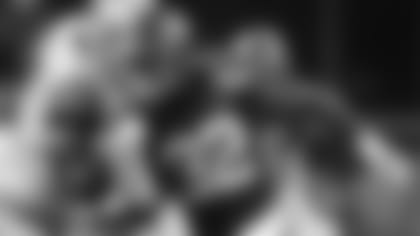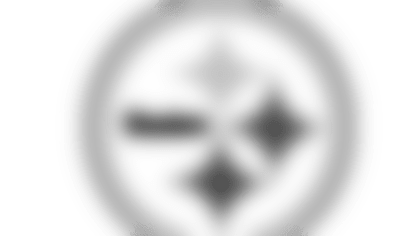 LB Rashaan Evans, Alabama. The Steelers have a definite need at inside linebacker and the 6-foot-3, 234-pound Evans compares to Lawrence Timmons and can play all three downs. Evans is a perfect fit for the Steelers defense, which will be without the injured Ryan Shazier for the 2018 season.
---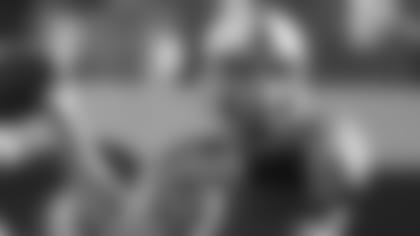 (AP Photo by Sue Ogrocki)
QB Mason Rudolph, Oklahoma State. The Jaguars made some significant moves in free agency, which included deals with guard Andrew Norwell, tight end Austin Seferian-Jenkins, corner D.J. Hayden and receivers Marqise Lee and Donte Moncrief. But I still think they'll add a quarterback to provide depth (and competition for Blake Bortles) -- and Mason Rudolph is too good to pass up with the 29th pick. Rudolph led the FBS with 377 passing yards per game (4,904 total) and 37 touchdowns while throwing just nine interceptions.
---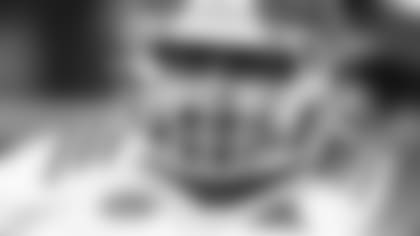 (AP Photo by Brynn Anderson)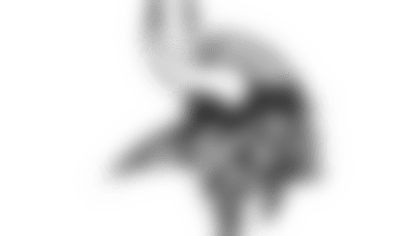 G Will Hernandez, UTEP. There's a lot to like about Will Hernandez, who has the size, power, speed and quickness to bolster the Vikings offense, which could use help at both tackle and guard. Hernandez, a four-year starter at UTEP, is aggressive, smart and disciplined - and when he gets to the second level, he routinely destroys linebackers. Some NFL scouts believe that Hernandez is polished enough to step in and start right away.
---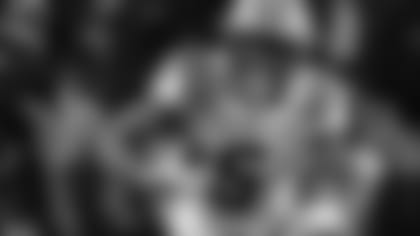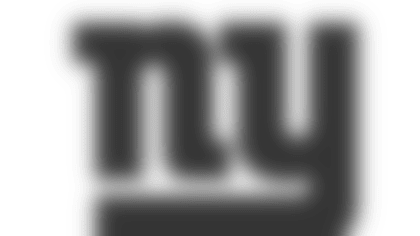 31. NEW YORK GIANTS (via MOCK TRADE with Patriots)
RB Derrius Guice, LSU. After addressing both sides of the line and receiver in the first round, the Giants continue their makeover by taking the second-best running back in this draft -- Derrius Guice. The former LSU back, who some scouts compare to Marshawn Lynch, will help take pressure of Eli Manning and give New York a ground threat, something it hasn't enjoyed since the Ahmad Bradshaw era.
---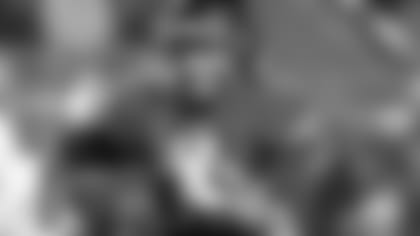 (AP Photo by Otto Kitsinger)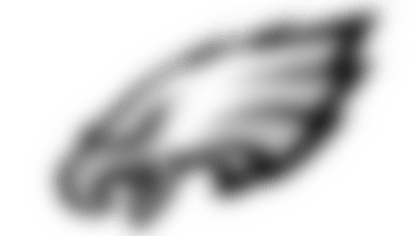 LB Leighton Vander Esch, Boise State. The defending Super Bowl champs re-signed (and rewarded) Nigel Bradham with a big contract, but could still bolster their linebacker corps and Vander Esch, a former basketball standout who had a terrific showing at the NFL combine, has the athletic ability and tools to become a stud inside for years to come.