FLOWERY BRANCH, Ga. – A lot has been made about the Falcons switching offensive coordinators following their Super Bowl run last season.
So has the change affected the players?
"No, not really," Falcons quarterback Matt Ryan said of the change from Kyle Shanahan to Steve Sarkisian (pictured below) on Thursday afternoon following the team's second day of organized team activities. Ryan, who spoke to the media for approximately 20 minutes, said there hasn't been a whole of changes.
"The system is pretty much the same as it was before, which is good," Ryan said. "You know we've got a lot of guys on our team who are back, who have a lot of experience in this system, who understand the rules, the scheme, the terminology really, really well."
So instead of the Falcons having to do the learning and adjust to a new system, it's been the teacher – or the OC in this case – who's doing the learning, Ryan said.
"I think Sark and some of the new coaches have had the biggest transition in learning our system, but they've done a great job," Ryan said. "I've really enjoyed working with Steve, with Bush Hamdan, our new quarterbacks coach. Both of those guys have done a great job the first couple of weeks."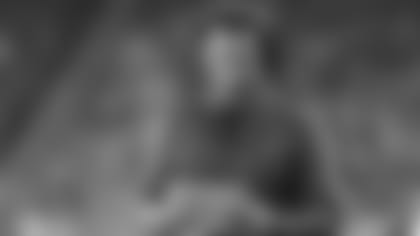 Ryan, who's played under four different offensive coordinators since being picked third overall in the 2008 draft, said change is a fact of life in the NFL.
"That's part of the deal of playing in this league," he said. "I've been fortunate to be around here for going on 10 years. During that span you know things are going to change and you have to be able to adjust, you have to be able to adapt. And you have to be able to get on the same page as guys you're working with as fast as possible."
Ryan talked about a number of different topics, including the Super Bowl, the team workouts in Florida, Julio Jones's importance, areas he'd like to improve in and why this team is different than last year's.
The Super Bowl loss is so yesterday
Ryan was asked if he was done watching Super Bowl LI. He said yes, and made it pretty clear he – and the Falcons – have moved on from it.
"We're on to 2017," Ryan said. "You know, you learn from it, like we did. You deal with it, like we did. And then you move forward and you start preparing to try and be the best football team that this group can be. And that's where we're at."
Ryan discussed why this team is different and about the importance of spending time together during the offseason, specifically during workout sessions that 40 or so players participated in down in Coral Gables, Fla., back in April.
"Every year is different," he said. "I think the group of guys that we had down there (in Florida) was a little bit different than we had the year before. But I think the camaraderie is the No. 1 think you take from situations like those. When you get the chance to get everybody away from here – to get some work done on the field, but also to spend some time together, you know, relaxing, just hanging out. Those times are important."
On what Julio Jones means, especially to the young players
Julio Jones had foot surgery back on March 6 and is expected to be ready for the start of training camp. Ryan explained why it's so important for the Falcons to have Jones around – on and off the field.
"When (Jones) is here he's another set of eyes, he's another coach for us," Ryan said. "He's so smart, he's been around so long. And he's really good at connecting with the younger guys and explaining how to do certain things.
"He can help in ways that I can't. He can help those guys especially at the wide receiver position in ways that nobody else can. … And you can see when he talks those guys just absorb everything he says. He's really beneficial for us as a player, but his leadership is just as beneficial."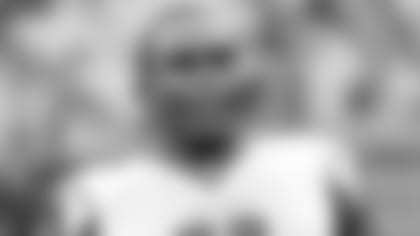 Can Ryan be even better in 2017? He thinks so
Ryan said that after reviewing the season it was hard to pick just one area to improve in.
"You know because when you watch the film and you go through last season and evaluate to make your plan to get better and move forward, there's a handful of things that come up," he said.
Ultimately the main focus will be on improving his footwork and accuracy, Ryan said.
"We evaluated, we've seen some things that can better in terms of our footwork, in terms of getting in position to throw the ball more consistently, that's been a point of emphasis the first two days."