Through the first four games of 2016, the Falcons' high-powered offense soared to the top of the league and led its club to a 3-1 record. During our fifth Madden simulation, however, it was the defense's turn to steal the show.
Atlanta's D held Denver to a couple field goals, Matt Ryan and Co. tallied a pair of touchdowns and the Falcons left Mile High Stadium with a 14-6 win.
Atlanta got out in front early in the second frame thanks to its quarterback: While Ryan has become an early MVP candidate because of his passing skills, he used his feet to record the first points of the afternoon, rushing three yards up the middle and across the goal line.
The Falcons widened their lead in the third quarter when Ryan fired a 40-yard touchdown pass to Devonta Freeman. Lined up near the right sideline, the third-year running back gained separation on Chris Harris Jr., left the cornerback in the dust and, like Ryan, scored easily.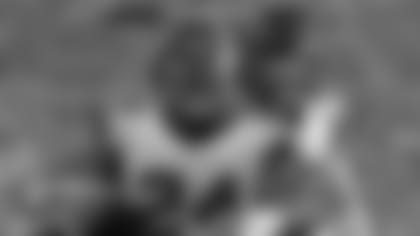 The Broncos did gain 300 total yards, and they did have their fair share of opportunities. But when they entered the red zone, Atlanta's defense regularly clamped down, surrendering zero touchdowns and forcing Gary Kubiak to settle for two Brandon McManus FGs.
Denver's red zone woes continued until the final whistle. Trailing by eight points with two seconds left in regulation, the Broncos lined up at Atlanta's 12-yard line with a chance to tie the game. Trevor Siemian completed a pass to Emmanuel Sanders inside the five, but Desmond Trufant wrapped his arms around the receiver's legs and dragged him down a couple yards shy of the pylon, sealing a victory for Atlanta.
Top Falcons Performers
Grady Jarrett: 3 tackles, 2 sacks, 1 tackle for loss
Deion Jones: 8 tackles, 2 tackles for loss
Devonta Freeman: 67 total yards, 1 TD
Plays of the Game
Ryan finds an open lane and scurries into the end zone.
Freeman burns Harris in one-on-one coverage.
Jarrett brings Siemian down for a key sack.